Karlstad University starts a new master's program
2023-05-25
Karlstad University receives grant of 2 million SEK from the Knowledge Foundation to develop a high in-demand Master's programme in data-driven mechanical engineering.
- There is an increasing demand for this type of programme, says Anton Tkachuk, Lecturer in Mechanical Engineering and project manager in the development of the Master's programme. The challenge is to create a degree programme that addresses areas such as data-driven approach and digitalisation tools. Our new two-year interdisciplinary Master's programme in data-driven mechanical engineering takes on that challenge.
Digital transformation in collaboration with industry
Digital transformation is part of the strategic roadmap for Swedish industry. There is a rapidly increasing demand for engineers who understand and are able to take the digital transformation forward. To ensure that the programme corresponds with industry needs, an advisory committee has been established, consisting of six partners from different industries (Stora Enso, Volvo CE, POJI, Ledai, Thermia and Uddeholm). These partners are ready to share their knowledge and provide data, site visits, guest lectures as well as placements and degree projects, and thereby ensuring a strong industrial connection. The participating partners are interested in long-term collaboration to ensure the availability of mechanical engineers with relevant, advanced digital skills.
-The courses included in the Master's programme will mostly be given in English, which makes the programme attractive to international partner universities as well, says Anton Tkachuk. Students are offered a programme that will allow them to acquire skills that are in high demand. Some of the new courses can also be included in our other degree programmes. This is part of our efforts to develop our range of courses and programmes in close collaboration with the business sector.
The Knowledge Foundation invests in Master's programmes
In order for Sweden to continue to be a competitive country with a high capacity for innovation, it is essential that the programmes offered at the country's higher education institutions are of high quality, have a clear anchoring in the current forefront of research and are relevant based on the needs of the labour market. In order to achieve this, both higher educational institutions and the business sector must be involved in the development and implementation of education activities. This collaboration is supported by the Knowledge Foundation and creates a mutual exchange that strengthens the range of courses and programmes offered by the higher education institutions as well as contributing to the skills supply of the business sector.
[IS1]Samma här.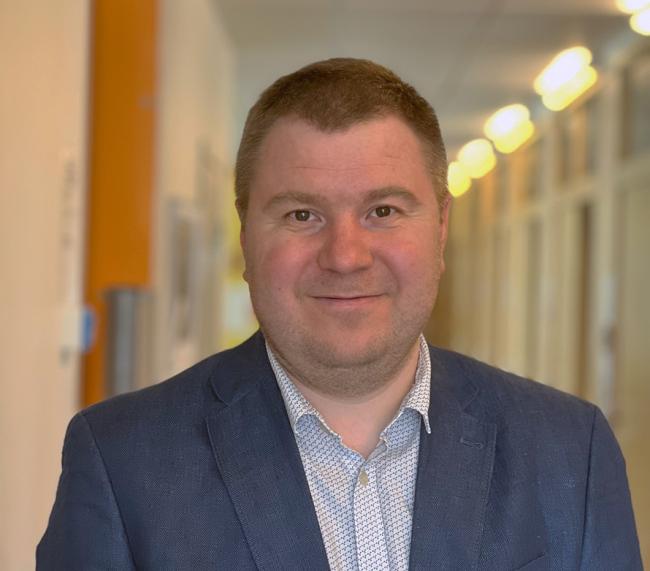 Anton Tkachuk, Lecturer in Mechanical Engineering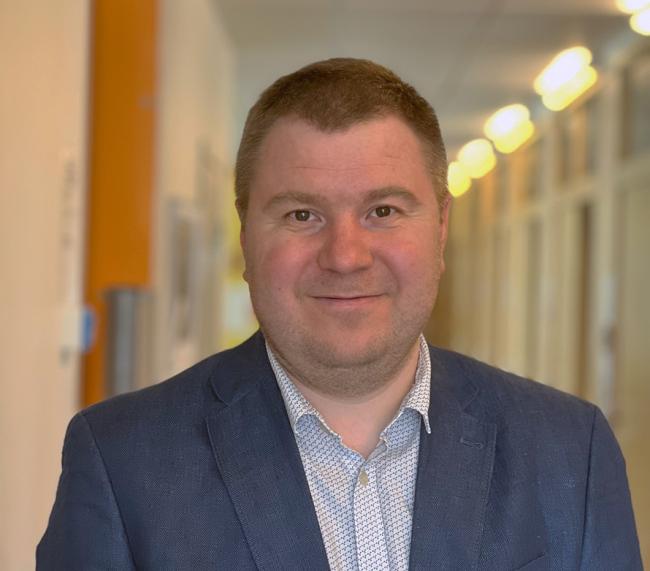 Anton Tkachuk, Lecturer in Mechanical Engineering