Cormac McCarthy's Contradictory View of Humanity
2020-04-28
Cormac McCarthy, author of novels such as Blood Meridian, Cities of the Plain, and The Road, is the subject of a new dissertation from Karlstad University. Fredrik Svensson highlights neglected aspects of a decades-long authorship that has produced a considerable number of novels, plays, and screenplays.
McCarthy's oeuvre spans over five decades, from the 1960s to the early 2000s, and includes ten novels. One of them, No Country for Old Men, was adapted to the screen by filmmakers Ethan and Joel Coen. In his dissertation, Svensson focuses on McCarthy's contradictory understanding of humanity.
"Cormac McCarthy has fascinated and puzzled many of his readers. He started writing during the Cold War, a time when it became clear that humanity possessed the means to ruin the whole planet. He often describes humans from a cosmic perspective, with an emphasis on our impact on the environment. Paradoxically, human beings are portrayed as at once agents and innocents, as creatures that are able to accomplish almost anything, but that are always innocent when things get out of hand. Other critics have generally chosen one of these perspectives, but I argue that it is precisely this paradox that may help us appreciate McCarthy's contemporary relevance", says Fredrik Svensson.
Theoretical Framework Key to Understanding McCarthy's Contradictions
Svensson first read McCarthy when a friend gave him The Road back in 2008. This is one of five novels that receive special attention in the dissertation—the others are the debut novel, The Orchard Keeper from 1965, Suttree from 1979, Blood Meridian from 1985, Cities of the Plain from 1998, and The Road from 2006.
"McCarthy's texts are all very dense, which is why I had to limit myself somehow. I ended up choosing one novel from each decade. My own favorite is Suttree, a 1970s novel set in a 1950s Knoxville marked by poverty and decay. The protagonist has turned his back on his affluent family in favor of a less glamorous life in the streets. This is a very interesting novel, not least formally, and it is steeped in Cold War anxiety. I had the chance to visit the McCarthy archives in San Marcos, Texas, where I could see how this anxiety over human destructivity was given form in early drafts and how some of it was eventually cut or glossed over in the finished novel. "
Svensson's Marxist framework has been crucial for his recognition of McCarthy's contradictions
"I have been very interested in the intersection between aesthetics, ethics, and politics, and this is something I will probably continue exploring in other authors. I specialize in American literature, but the inclination to reflect on the possible cultural consequences of one's own writing may be found in experienced authors regardless of nationality—British writers like Virginia Woolf. E.M. Forster, and D.H. Lawrence are also good examples. It is often very enjoyable to read literature that stresses the magnificent interconnectedness of the whole universe, that shows how humans, animals, and plants are parts of the same whole, but I think it is important that we sometimes stop to consider whether this kind of enjoyment may make us less inclined to take responsibility for problems that humans have caused mostly on their own," Svensson suggests.
Fredrik Svensson received his PhD from the English Department at Karlstad University on March 27. Professor Nicholas Monk of University of Nebraska-Lincoln was the Faculty Opponent.
Ideology and Symbolism in the Novels of Cormac McCarthy is accessible at Diva, Digitala vetenskapliga arkivet.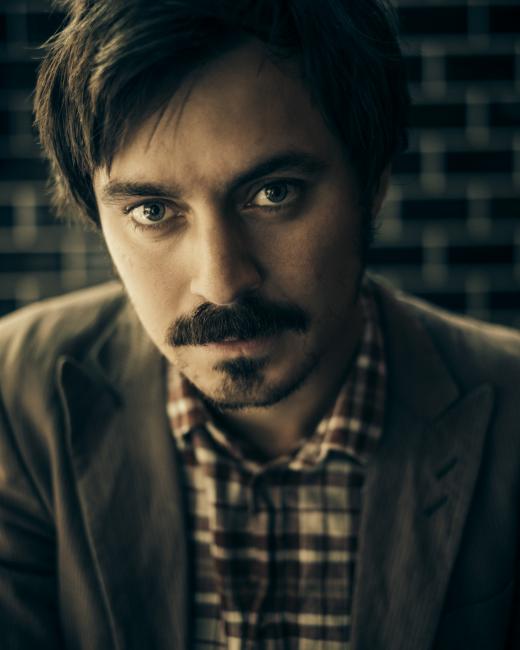 Photo: Peter Eriksson
Fredrik Svensson, PhD in English, defended his thesis "Ideology and Symbolism in the Novels of Cormac McCarthy " on March 27.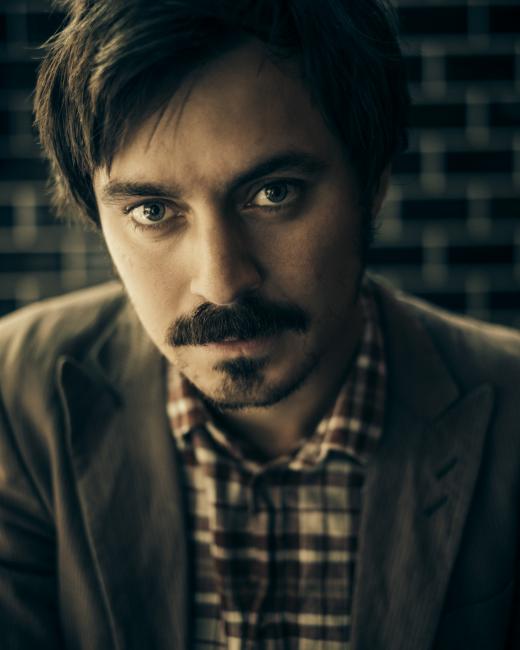 Photo: Peter Eriksson
Fredrik Svensson, PhD in English, defended his thesis "Ideology and Symbolism in the Novels of Cormac McCarthy " on March 27.