The antenna takes research on the conditions for information transfer to new heights
2023-03-31
Karlstad University has research equipment in several places in its premises. Now it could also be found outdoors. Since February, a Starlink antenna has been installed on the roof of the building where the Computer Science researchers are located. The antenna can now be used to measure the performance of satellite internet connections, a welcome addition to ongoing measurements of 5G and Wi-Fi network performance.
- Our research is about information transfer, sending data over the internet, says Stefan Alfredsson, senior lecturer in Computer Science. There are different ways to connect to the internet, such as via mobile networks, Wi-Fi, 5G or satellite systems. The antenna we installed on the roof is part of the Starlink satellite system. We measure the bandwidth, latency and reliability of the Starlink connection and compare how well it works with other connection options. Could weather conditions, for example, be a disturbance factor for the performance?
Starlink offers the possibility of large geographical reach, and better coverage in inaccessible areas where it can often be very costly to establish traditional connectivity infrastructure such as cables or base stations. Examples of where satellite connectivity can be a good option are areas where a traditional technology infrastructure does not exist at all for various reasons, such as in the wilderness, or in disaster areas due to earthquakes, flood or war.
- We want to build deeper understanding and skills development around connectivity issues; How do different options actually work for the end user? What about reliability? What can the technology deliver? What happens when more devices in the area are connecting? In a broader perspective, we are researching how several simultaneous connection technologies can be combined to achieve higher reliability or higher combined transmission capacity," says Stefan Alfredsson.
Currently, researchers involved in the research on the Starlink antenna are Professor Anna Brunström, senior lecturer Stefan Alfredsson, senior lecturer Mohammad Raijullah, and research engineers Tobias Vehkajärvi and Jonas Karlsson.
- All active researchers at Karlstad University are welcome to use the antenna in their research. In addition, the antenna is used by external partners in several projects, including DRIVE with project partner Varnish Software. "We are also open to further external collaborations," says Stefan Alfredsson.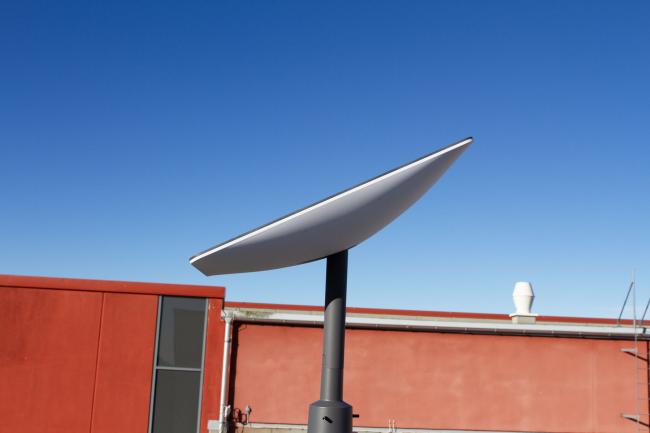 Photo: Karin Lundberg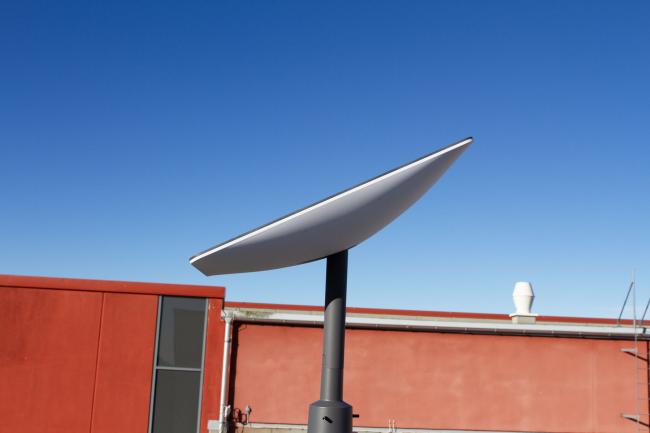 Photo: Karin Lundberg