Create a PDF file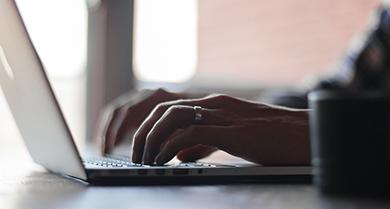 When you have a final version of your thesis, (the cover, the thesis itself and all the appendixes you want to include) you need to create a PDF-file.
On the Library's computers
You can create a PDF-file on all the Library computers.
Log in to the computer using your student account (KauID)
Open your Word file (thesis)
Select Save as PDF and choose where you want to save the file
On the Library computers you need to combine your Word documents before you create a PDF- file
On your computer
Mac OS X
Mac OS X has PDF-printing built in. Select Print from the File menu in the application your using to write your thesis. Choose Save to PDF.. in the PDF-menu in the lower left corner. 
Windows
If you don't have an Adobe programme which can create PDF-files installed on your computer, you can download one of the following free programmes to your computer.
PrimoPDF Click on Download and install the programme. When you want to create a pdf file you follow the same steps than when you want to print a Word document, but instead you select PrimoPDF as your "printer". PrimoPDF will be available as a printing alternative after you have installed the software correctly. 
 
PDF Online You can use this programme to create a pdf document online, without having to download a programme. However, you do need to create an account and supply an e-mail address to which your finished document is then sent. It is possible to create one pdf file at a time and then combine two pdf files to create a single pdf document.