Plagiarism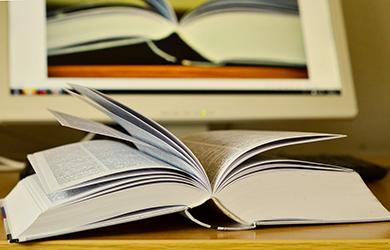 Plagiarism means using other people's work - for example, texts, images, charts, tables or computer programs, and trying to make them appear as your own.
When writing an essay or other writing assignments, it must be clear to the reader what you have written and what you have taken from someone else's work. When you use other people's work, you must always give the source by citing and referring correctly.
Self-plagiarism
"It is not automatically acceptable to reuse your own texts. If you want to reuse portions of a text that you have written and published or submitted for assessment to the university (e.g take-home exam, essay or degree project), you must clearly state that it is a reuse". From the folder: Cheating and plagiarism, Karlstad University in conjunction with Umeå University.
Plagiarism - regulations at Karlstad University
Cheating and Plagiarism
Folder addressed to students at Karlstad University to inform them about cheating, its definition, consequences, and how to avoid it. The information is available in both Swedish and English.
Avoiding Plagiarism (Film 16:09)
A film that will help you understand what plagiarism is and how to avoid it.


Luke Bailey, lecturer in English, Karlstad University
---
Other guides on plagiarism
Refero- an Anti-plagiarism Tutorial
Refero is a web based tutorial which shows how to avoid plagiarism and how to use other people's texts in your own. (The libraries of Blekinge Institute of Technology and Linnaeus University)