5. Newspapers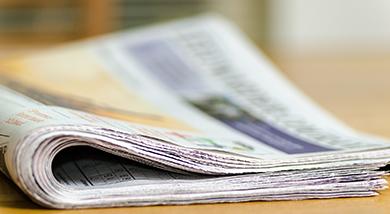 Printed Swedish newspapers
You find printed Swedish newspapers in the reading room area on the second floor of the Library. Newspapers are saved there for a number of months and they cannot be borrowed from the Library.
International newspapers
PressReader
PressReader contains over 6000 titles from more than 100 countries.
The newspapers are digital copies of the printed version and are published at the same time as printed. You have access to the last 90 days.

The first page shows the most popular titles. You can select titles by country, language and subject in the left menu or search for a particular newspaper in the search box at the top.