1. Opening hours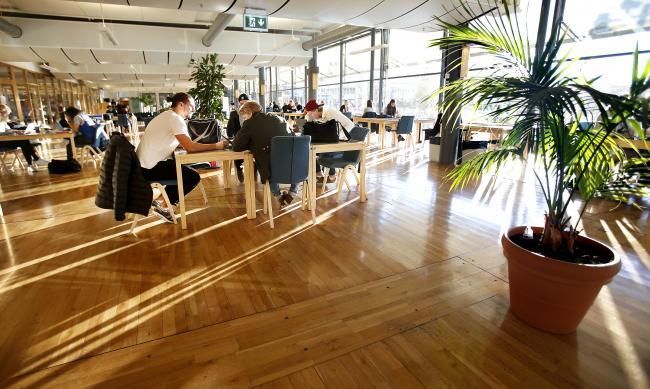 From August 30 2021
Library entrance, floor 2
 
INFORMATION DESK floor 3
Mon - Thurs
 8 - 20
 
10-17
 
Friday

8-18

 
10-15
 
Sat-Sun
10-15
 
 
 
Reading Room
The Reading room on the 2nd floor is  available until midnight (8pm on Saturday-Sunday). After the library is closed you will need a Kau-Card to enter.
---
Information desk - help with searching and referencing
The staff at the information desk can assist you with loans and help you to search for information, articles, books, magazines and more. You can also get help with questions about evaluation of sources, plagiarism and referencing.
There is one information desk on floor 2 and one on floor 3. Normally you can turn to either one with your questions, but they have different opening hours and some services like picking up ordered material, can only be done on floor 2. F
We have an information desk in Zoom, staffed weekdays 10-12.
We are also happy to help you remotely via email, chat or phone. You can also book a tutorial via Zoom.
Staffing
Normally the information desks on floor 2 is staffed by regular staff on Monday - Thursday 8-17 and Fridays between 10 - 15.  Other hours the Information on floor 2 is staffed with student workers.