Using the library from home
The University Library is closed for visits from Monday 21 December and coming weeks. The reason is the new national restrictions and we all need to contribute to reducing the ongoing spread of infection in society.
We will return after the holidays with more information.
You can also use many of our resources from home, on this page we have gathered some of these resources.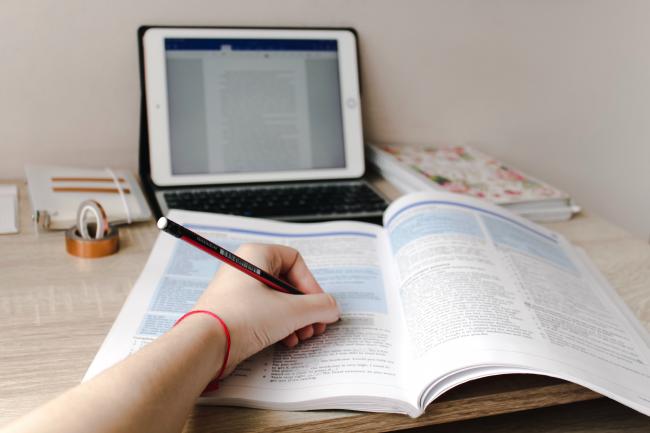 Students and staff have access to the library's databases, e-journals and e-books off-campus by logging in with your KauID.

Improved access to e-resources
Many publishers and database providers currently offer improved or even free access to their resources. These may be resources related to Covid-19 research or resources that facilitate study or work off campus.
E-books and e-journals
For a period, the library is only open 12-2pm every weekday for loan matters. Contact us if you have any questions and we will try and find a solution. We also provide access to e-books and other e-material that can be read from home.
E-books
Our e-books can be read online and they can also often be downloaded to a computer or tablet. Different providers may have different terms of use.
Periodicals
Most of our journals are available digitally. Use our list to search for interesting titles. Here you can see if and to what extent a journal is available. You can also choose to add magazines to Browzine.
Newspapers
Via Pressreader you have access to a number of newspapers. Read more about what access you have to daily newspaper material here.

Academic information literacy and writing support
On our web there is a lot of information about academic information literacy, i.e. information retrieval, writing references and writing academic texts.

Guides and manuals  
Writing references
Here you will get access to manuals on how to write references according to the most common reference styles.