Reading room
The Reading Room is located on floor 2, just inside the Library entrance.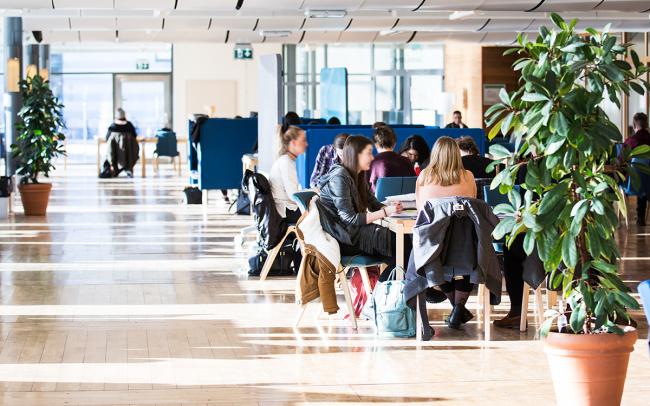 The Reading room is an open area on the second floor (ground floor) that you normally may use even after the Library is closed. To get access when the Library is closed you need a KAU-card.
In the reading room you will find group work spaces, study rooms and one of the Library's silent reading rooms. You will also find the newspapers that the Library subscribe to.
Regular opening hours
Monday - Friday 8.00 - 24.00
Saturday - Sunday 8.00 - 20.00

Please note that the opening hours may be changed on holidays