Library organisation
The University Library is managed by the Library Director, who guides and allocates the work done by the Library.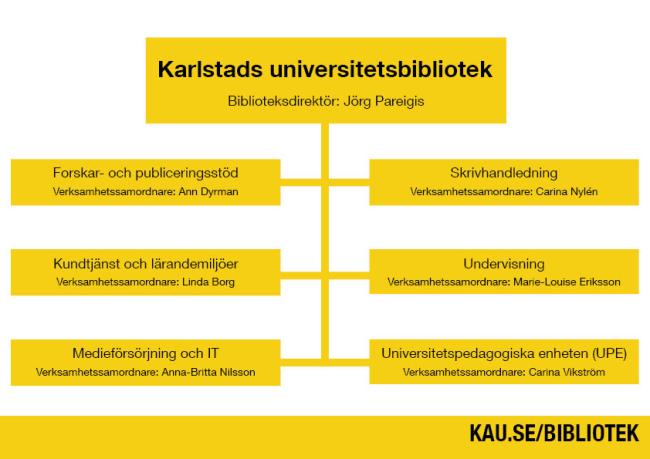 Universitetsbibliotekets organisation
The University Library is divided into four fields of operations lead by coordinators, who together with the Library Director form the Management Team of the Library.
Library Ingesund College of Music
A branch of Karlstad University Library is located at the Ingesund College of Music.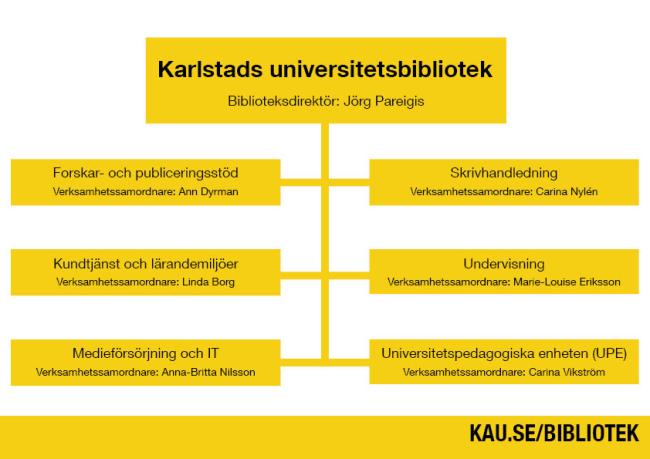 Universitetsbibliotekets organisation