About the department
The Department of Law is part of Karlstad University Business School. We offer a law program since autumn 2017, a master's program in tax law and economics, courses in other programs and a number of independent courses.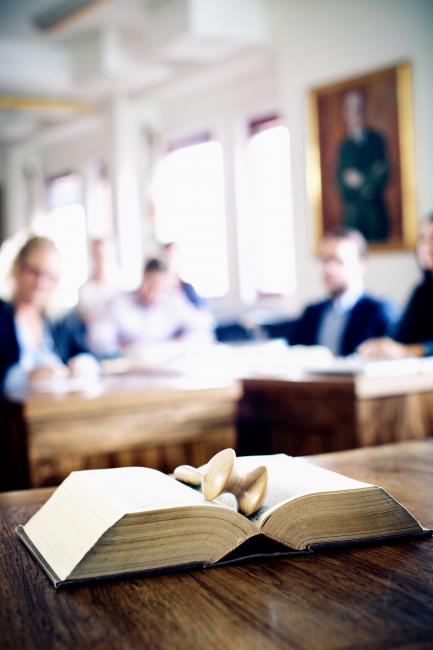 The pedagogical model that permeates our teaching is built around problem-based learning. We combine theoretical and practical knowledge. It is important that students feel confident in their knowledge after completing their education - it is a requirement for doing a good job.
As of autumn 2017, a law program is offered. The law programme comprises 270 credits and leads to a law degree. It is a professional degree that provides formal qualifications for certain legal professions, such as bailiff, judge, lawyer and prosecutor. The programme includes both the basic education and training in legal methodology that characterizes a professional degree in law and a labour market-oriented profile.
The department of law has its origins in the courses in commercial law started in 1968 by the then branch of the University of Gothenburg. From 1996 it became possible to study law up to bachelor level and a few years later a master's programme in tax law and economics was established. In 1996, the subject was granted the right to offer a Master of Philosophy degree in Legal Studies and in 2009 the Legal Studies program started.
Some of the teaching, seminars and trial games take place in the department's own courtroom. The courtroom is a donation from Värmland district court and comes from Norra Rådas Häradsrätt. The district court was in operation until 1967, but the premises were used as a courtroom for Värmland's district court until 2005. The furnishings were donated, while the portraits of Norra Rada's district chiefs and a Bible are kept for the district court. The courtroom is located in building 12 on the first floor.