Lars Järnström is retiring
2019-04-17
Lars Järnström, professor of coating technology, came to Karlstad University in 1999 and has been involved in building the current strong research environment for fibre-based processes and products. Now retirement is approaching but he will continue working at the university as senior professor.
Lars Järnström's research centres mainly on environment-friendly surface treatment of fibre-based packaging materials. His aim is to contribute to reducing carbon dioxide emissions, plastic waste, food waste as well as to making production processes more efficient. Lars Järnström is also the head and co-founder of the industrial graduate school VIPP, which is short for Values Created in Fibre- Based Processes and Products. VIPP is a unique investment in the Swedish university landscape aiming to strengthen the research environment at the university and upskill industry employees participating in the research school. This multi-disciplinary partnership involves most forest industrial companies in Sweden and Finland.
"I came to Karlstad University in 1999 and then professor Lars-Arne Sjöberg and I started the surface treatment programme," says Lars Järnström. "It was active until 2007 and a total of 47 researchers at Karlstad University, including doctoral students, were involved in the programme."
The surface treatment programme was jointly funded by the Forest Industry Research Foundation (SkFs), the KK Foundation and Nutek/Vinnova. All researchers concerned worked purposefully to ensure further external research funding for this field at Karlstad University. The strategy ultimately aimed to ensure continued research funding after the closing of the study programme.
Sustainpack
The application that was to be most significant for the continuing existence of research was the Sustainpack project, funded by EU's 6th frame programme. The origin of Sustainpack was quite a coincidence: the Karlstad research group and two other research groups had, unaware of each other's intention, submitted a pre-application to the EU for a so-called Large-Scale Integrated Project in the field of environment-friendly surface treatment of cellulose fibre-based packaging. The European paper industry took the initiative through CEPI to ask the submitting organisations to coordinate their projects and submit a joint final application.
"This project lasted for four years in 2004-2008 and paved the way for research collaboration between Karlstad University and leading companies, universities and institutes in Europe," says Lars Järnström. "This was a take-off for our bioeconomy and nanomaterials research We were pioneers and our research made us known in Europe."
Sustainpack was a springboard for international partnerships and a great number of European and Nordic funded projects.
VIPP Industrial Graduate School
The industrial graduate school VIPP started in 2011, supported by the Knowledge Foundation and partnership companies, and will continue till 2020. A total of 19 doctoral students have been enrolled and many have completed a degree and many more will. The VIPP establishment meant that the research group shouldered a greater responsibility for creating a unified environment in this research field.
"There was a need to create a unit and a joint forum for researchers on the energy and environmental aspects of the forest industry, and researchers on pulp manufacturing and paper machines, as well as researchers on the role of packaging in food waste from a service perspective, and so on", says Lars Järnström.
"Through his commitment and expertise Lars Järnström has contributed to shaping and developing research environments and new industrial contacts using VIPP as a natural platform," says Louise Törnefalk Svanqvist, chairperson of VIPP.
Other spin-offs are FoSBE, Research environment for circular forest-based bioeconomy, and Multi-barr, Multilayer barrier coatings technology for fibre-based packaging. FoSBE has funding from Tillväxtverket and the European regional development fund for building a research environment in forest-based bioeconomy with links to regional testbed environments. The Multi-barr project on multi-layer paper coatings was recently granted funding by the KK Foundation.
Prestigious award in 2018
Lars Järnström was the recipient of the 2018 TAPPI Coating and Graphic Arts Technical Award and the Charles W Engelhard Prize, which is regarded as the most prestigious award in the field of surface treatment of paper. Every year, the committee for the TAPPI Coating & Graphic Arts Awards nominates an awardee based on the following criteria: " The Division Technical Award is intended to recognize outstanding accomplishments or contributions, which have advanced the industry's technology in the awarding division's field of interest."
"I'm looking forward to continuing as senior professor to complete ongoing projects and other commitments, and also to contribute to the departmental research, for example, through the networks and contacts I have established over the years," says Lars Järnström. "Retirement certainly offers more leisure – my wife and I can, for instance, spend more time at our summer cottage. With the new appointment as senior professor it will be an attractive mix of leisure and research for the years to come."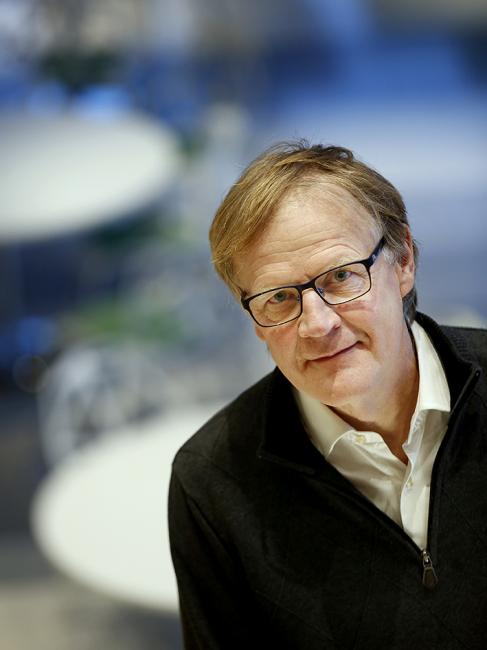 Lars Järnström, professor of coating technology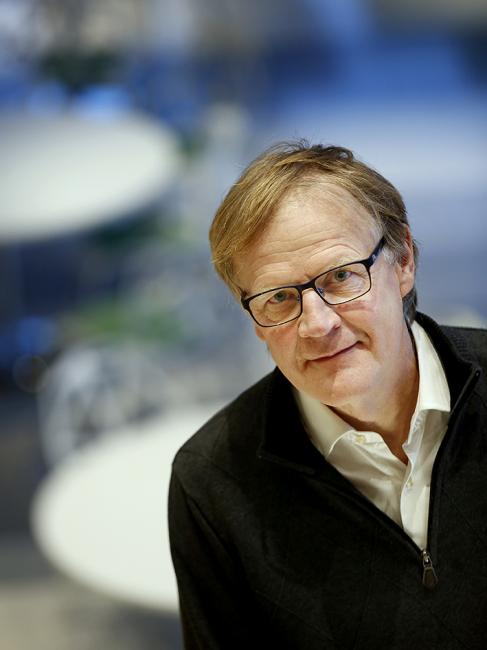 Lars Järnström, professor of coating technology