Ellen Moons new member of the Royal Swedish Academy of Sciences
2018-01-10
Ellen Moons, professor of physics at Karlstad University was elected a Swedish member of the Royal Swedish Academy of Sciences in the discipline of physics.
- I am honoured to be elected to the Royal Academy of Sciences, says Ellen Moons. It is a great recognition and a bit hard to take in.
Ellen Moons is professor of physics at the Department of Engineering and Physics, Karlstad University. Currently, her research has a focus on polymer solar cells, which are long molecular chains built from shorter repeated units. Polymers can absorb light and conduct current, just as semi-conductors. Mixed with other molecules they make up the thin photoactive layer of solar cells. Polymer-based solar cells are flexible and much cheaper to manufacture than silicon-based cells, but so far they are not as efficient. The overarching goal of Ellen Moons' research is to improve the efficiency and stability of polymer-based solar cells. A second challenge in this research field is to enable large-scale production of cells through special printing methods. Among other distinctions, Ellen Moons was also the recipient of the Göran Gustafsson Award in Physics, 2011.
The Royal Swedish Academy of Sciences is an organisation with the task of promoting science and strengthening its influence in society. The Academy consists of around 450 Swedish and 175 foreign members. Membership is for life. Since its start in 1739, around 1 700 Swedish members have been elected to the Academy. Members are organised in ten disciplines, called "classes".
- I look forward to working with Academy members to advance the role of physics in society, says Ellen Moons. It is also a great challenge to strengthen and defend the role of science in a time of alternative facts. The future will tell exactly what my membership will involve.
Members serve on various Academy committees and partake in selecting recipients of Academy awards. Every year the Academy awards the Nobel Prizes in Physics and Chemistry, the Sveriges Riksbank Prize in Economic Sciences in Memory of Alfred Nobel, the Crafoord Prize, the Sjöberg Prize and a number of other awards. The Academy maintains close contact with foreign academies and international organisations promoting international research cooperation.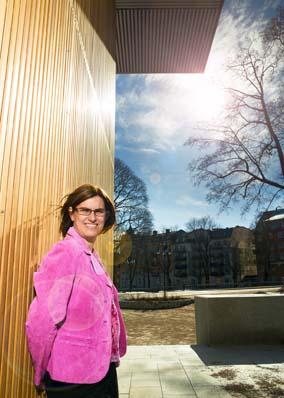 Ellen Moons new member of the Royal Swedish Academy of Sciences.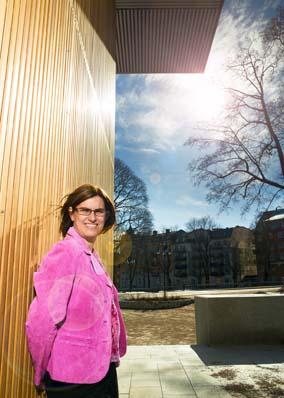 Ellen Moons new member of the Royal Swedish Academy of Sciences.