Erik Steijner och David Steijner, Degree of Master in Business Administration, specialising in marketing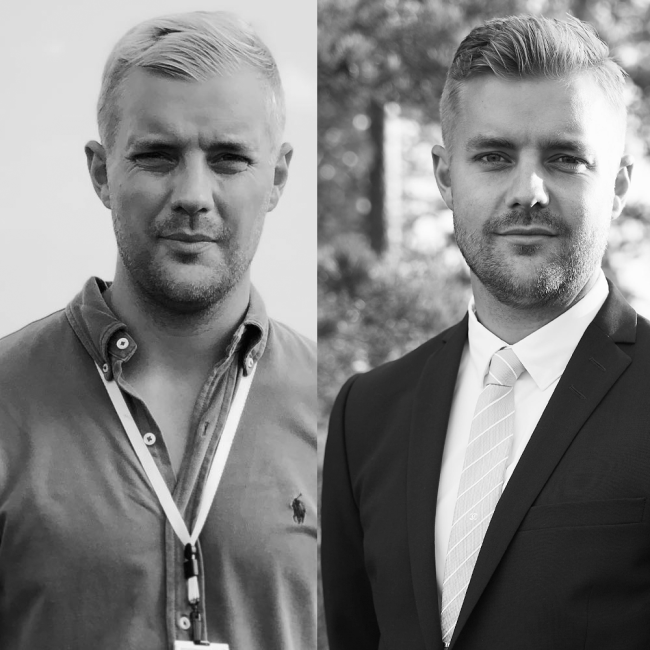 Erik Steijner och David Steijner
Why did both of you choose to study at Karlstad Business School?
– I think the biggest reason is that we're born in Värmland, says Erik Steijner. Moving to Karlstad felt natural. We didn't have any solid plans for life, so instead of applying for random jobs, we chose to study.
What were your expectations for the degree programme at Karlstad Business School? Did it live up to your expectations?
– Our original idea was to study IT, says Erik. But for some reason, we chose economics as our first choice and were both admitted. We had neither high nor low expectations. We just went with the flow.
– A decade later, I can confirm that the education gave us very much, however, says David Steijner. We learned a lot (although knowledge is worth nothing without the ability to use it) and experienced a lot. For example, students can study abroad through various partner universities. In our case, you could do practical placement for a semester, which we did in 2010 and 2011 respectively, in San Francisco. By working with live case studies and real companies, students are provided with experiences that go beyond the classroom.
Did you feel ready for the working life after finishing your studies?
– Yes and no, says David. Our initial idea was to go for a Degree of Master (60 ECTS credits), but after four years of studying, we still hadn't figured out what we wanted to do. So we studied one more years. We started our own company practically the same month we completed our studies, so I still don't feel as though I'm part of the real job market. You know, with permanent employment, vacation days and all that. But our degree has given us a good foundation to stand on, which is worth a lot in our everyday lives as entrepreneurs.
Did you like studying at Karlstad Business School?
– Very much. Karlstad Business School was established in the middle of our studies, so a lot of it was very new. But the university is very welcoming and there is a strong sense of community, since most students live near the university.
You chose a master's degree — what did this mean for you?
– When we studied, there were many students from non-EU countries at the university, says Erik. So in addition to the education itself, we met several exchange students from China who became partners in the company we founded later.
– We also met many other interesting people, says David. For example, we did an IT project for which we received a grant from Grants Innovation Office (GIO) at Karlstad University. Thanks to this, we could visit Kochi in India, for the purposes of outsourcing IT. Thanks to Karlstad Business School, we were also awarded a grant via Nobelfonden in 2013. I also want to stress the importance of Drivhuset for their work with students, and how they work closely with Karlstad University. We found our first office thanks to Drivhuset, for example. Sweden needs more entrepreneurs and innovators, so I believe strongly in including even more entrepreneurship into the education.
Have you continued your studies after graduating from Karlstad Business School?
– I studied at London School of Economics for one summer, says Erik. Other than that, we haven't taken any additional courses. Running our own company, with the world as our workplace and constantly switching business areas, is a constant, ongoing education in regulations, terminology and all that this entails.
What do you do for a living now?
– We have been self-employed since 2012, when we founded the Migyston corporate group, says David. We were mainly working with exporting daily consumer goods to China. Baby food, health food, dietary supplements and such. We also ran a company working with logistics and transportation of goods between Sweden and China.
– Since 2017, we run a company called Millu AB, says Erik. We are still working with exporting goods to China, but also with customers in Sweden and all of EU. When the pandemic started in China, we shifted to focusing on medical safety equipment. During the three years of the pandemic, our companies have delivered good for approximately 500 million Swedish kronor. We currently produce our own face masks in Stockholm. Under the brand Provita, we supply Region Stockholm, among others. Our products are carried by the large wholesale businesses, as well as several pharmacy chains. We also own real estate in Grums, a cabin in Sälen and are building a house in Lombok in Indonesia. These are primarily for rental purposes.
How do you see the future?
– The company is a big part of our lives, says both Erik and David. We have, however, reached a point in our lives where we can choose what to work with, when we want to work and when we want to take a vacation. Financially, we could retire now, after ten years as entrepreneurs. We are still driven by wanting to create things, however. Throwing yourself into established markets and still be able to influence it by having your ear to the ground, being fast-moving, flexible and solution-oriented, is exciting.
What advice do you have for potential or current students at Karlstad Business School?
–First and foremost, you have to establish a feeling of finding the studies fun, says Erik. Getting a degree isn't easy, so you have to learn to be disciplined at times. Some people know exactly what they want to do. Others, like us, don't know at all. Having said that, don't put unnecessary pressure on yourself. Life will work itself out.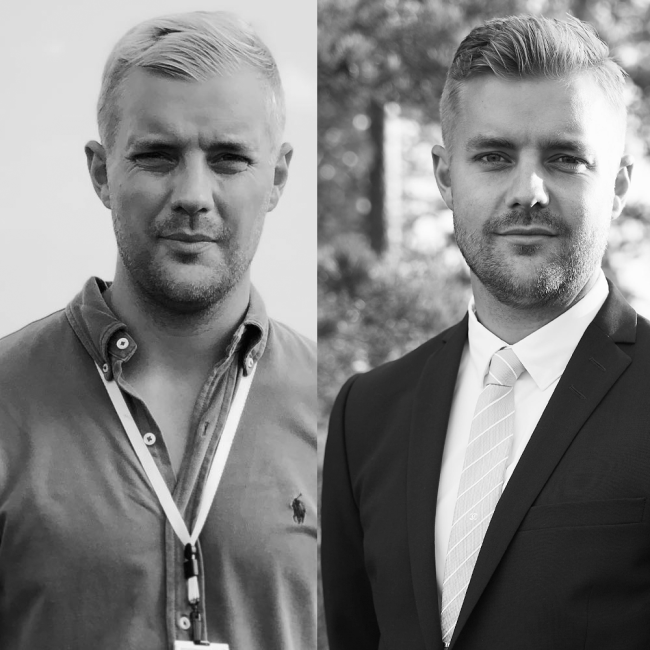 Erik Steijner och David Steijner