Amie Gustafsson, Degree of Master of Science in Business and Economics, specialising in Marketing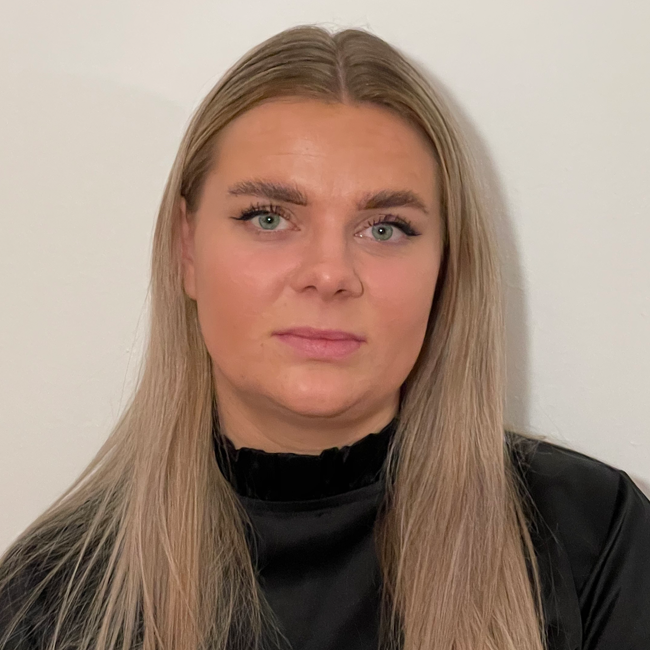 Amie Gustafsson, civilekonomiprogrammet inriktning marknadsföring
Amie, what did you study at Karlstad Business School?
- At first, I studied for a Master of Science in Industrial Engineering and Management, but it didn't suit me so I switched to Business and Economics with a specialisation in Marketing, and received my degree in 2020.
Why did you choose to study at Karlstad Business School?
- I have always found Karlstad Business School to be an attractive choice. Since it is a relatively new university, they don't have the same hierarchical approach as the older institutions. Even if you are a beginner and no matter what ideas you come up with, you are taken seriously. Beyond that, Karlstad Business School offers a Degree of Bachelor in Economics.
I have always been interested in marketing. My father conducts research within marketing, so ever since I was a small child I have been taught that "marketing is good stuff". The Business and Economics study programme is pretty broad and students have the opportunity to learn about both economics and business administration. I chose business administration. It consists of three different specialisations, so you can really find the path that suits you. It's important to choose something you are interested in - it's easier and more fun to study then.
Plus, campus is great and it is easy to get to know other students and make new friends. Karlstad is also a nice city with many restaurants and activities.
Did you feel ready for the working life after studying at Karlstad Business School?
- Yes. I find the Business and Economics programme to have a very theoretical focus and sometimes it can be hard to apply the theories in practice, but I have realised that I can learn things and how to learn efficiently. It's a big advantage.
What do you do for a living now?
- I am still at Karlstad Business School, where I currently have a doctoral studentship. I became interested in doctoral studies when I wrote my degree project. It was so much fun coming up with an issue, planning a study and then carrying it out.
Before you start the doctoral studies, you must have 240 ECTS credits. Then you take doctoral courses worth about 90 credits. Some are mandatory and some you can choose yourself, so you can specialise in your field of study. The actual thesis is worth approximately 150 credits. Beyond that, you also teach courses in something you feel comfortable with. In my case, I teach courses in Marketing, which is really where my interest lie.
What compelled you to stay within academia?
- I am curious and want to learn, as well as conduct my own research. As a doctoral student you have every opportunity to learn new things, as well as teach other people new things. It's great.
In general, people have no idea what a doctoral studentship entails. Especially if you are young. It's a certain stereotype where people expect researchers to be older. But now many of my friends are curious and ask questions about how you become a doctoral student.
Did you have a clear idea of what you wanted to do research on?
- I knew I wanted to conduct research on marketing and consumer behaviour. Studying how customers behave, why they do what they do in different situations and how you can affect customers to behave differently, is interesting.
I wrote my master's thesis about how we are affected when we are shopping. We conducted an experiment at ICA Maxi, where we examined what the customer journey was like if the customer first took a healthy or unhealthy product. The customers were consistent. If they started out picking an unhealthy product, they stuck to unhealthy products, and vice versa for healthy products. Our findings also showed that if the customer journey starts early, meaning that the customer quickly puts something in their shopping cart, they buy more.
I haven't decided which of my ideas I want to go through with, however.
Is there an interest in this kind of research from the business world? Don't they just want people to buy a lot of products?
- Yes, but they are also interested in becoming more sustainable. We have seen a shift towards a more sustainable and circular economy, so it's of interest to them to be on the forefront of this. For example, IKEA places tea lights near the entrances so that customers will start shopping early. If you have products that are good for the planet near the entrances of the store, instead of for example candy, you can guide the consumers towards a more sustainable consumption.
Many corporations really call for us researchers to try different things. They get to see the findings fairly early and can start implementing them in their stores. So yes, we receive positive feedback.
How do you view the future?
- Right now I want to conduct research. As a doctoral student, you can create your own future and really figure out what you want to do. Later, I can use my research in some other profession.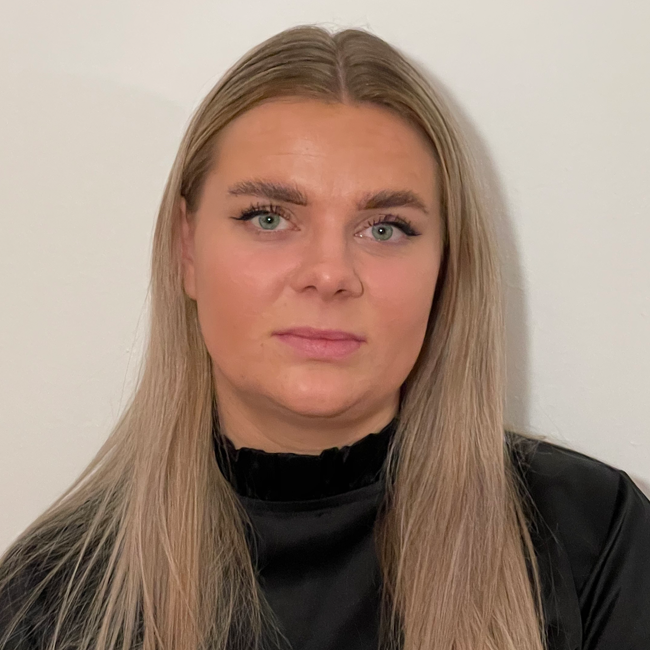 Amie Gustafsson, civilekonomiprogrammet inriktning marknadsföring