This is how we collaborate
Collaboration is an intrinsic part of the education and research at Karlstad University. Our doors are open for a wide variety of collaborations and engagements with researchers, teachers and students.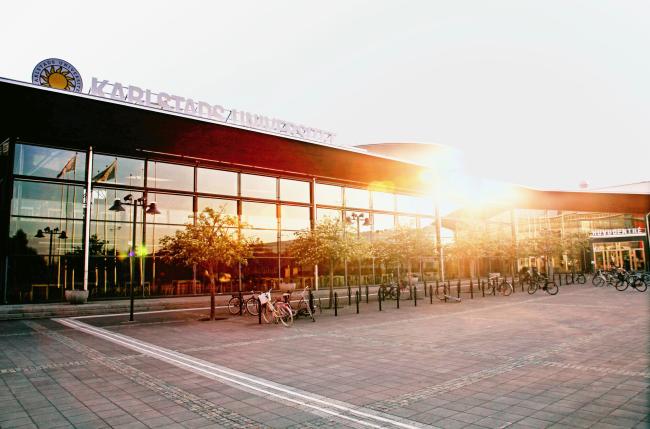 The university's function is to develop knowledge about life, society and the world, and to spread this knowledge to the surrounding world. These activities create a range of possibilities for collaboration, ranging from career coaching, mentorship programmes and apprenticeships to job fairs, degree projects and research projects.
Growth and regional responsibilities
It is our ambition to meet the needs and ambitions that society has. We are constantly creating new, accessible channels of contact. External parties, such as schools, county councils, municipalities, regions, organisations, and the business world, should all be able to collaborate with us in straightforward ways that show results. That way, more research results become innovations, and more innovations are made useful in society.
Early contact with the working life
The earlier our students come into contact with the business world and society, the better their chances of getting a job quickly after graduation. Collaboration with the working life is therefore an integral part of our programmes and courses. Continuous collaboration with the university opens up the possibility of influencing the education of our future workforce.
Innovation and entrepreneurship
We are constantly working with innovation and fresh thinking in all research areas, the humanities as well as technology, in order to make the knowledge created here useful to society, both in the long and short terms. Students' creativity and entrepreneurial thinking should therefore be constantly reinforced and stimulated, to help them trust in their own ideas and stay positive with regards to their own ablities.
Democratic development
We believe it is important to take part in the public discourse and contribute to public debate and political decision-making grounded in science. This is why we are building bridges between academia and schools by making sure our knowledge is accessible and by stimulating the interest in higher education. For example, education, research and research results are made available through popular science, mass education, and flexible courses.
Karlstad Business School
Karlstad Business School at Karlstad University has high ambitions when it comes to collaboration outside of the university, and are constantly looking for new types of relations. A range of collaborative work is already carried out together with committed businesses and organisations. Examples include a mentorship programme, apprenticeship courses, research collaborations and business breakfast meetings.