Once admitted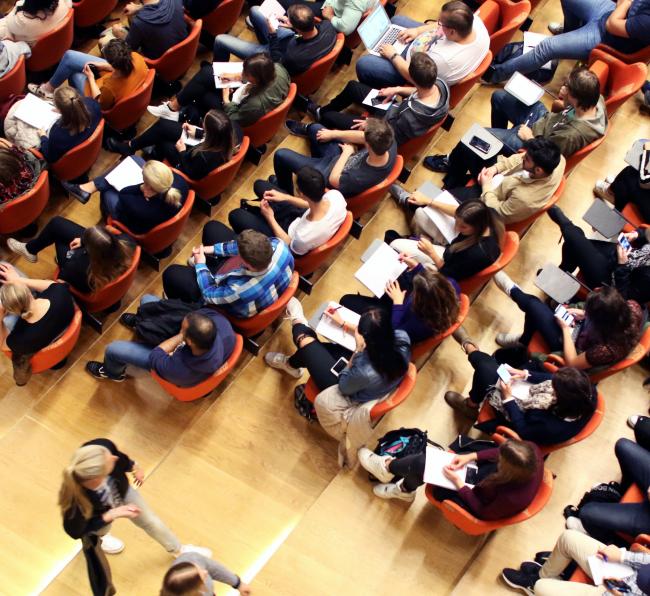 Pay the tuition fee
If you have a citizenship in a country not within the EU/EEA, or Switzerland, you normally have to pay a tuition fee to be able to start your studies. You will receive an e-mail with a link to your invoice and information on how to pay the tuition fee a couple of days after the admissions results are published.
The payment deadline is the 1st of June for the autumn semester for all student´s applying in the first admissions round. For student's applying in the second admissions round or for courses on their second year, the payment deadline is on the 13th of August for the autumn semester and the 7th of January for the spring semester.
Please note that the Swedish Migration Agency will not be able to process your application for a residence permit until the tuition fee is paid.
After receiving your payment, it will take about 1-2 weeks for us to register your payment. When the payment is registered you will get a confirmation of the payment and also an insurance certificate. Please note that the insurance is only a complement to your own private insurance.
Please note that the tuition fee only includes studies for one semester. You must pay the requested tuition for the entire semester in order to be able to register on the course.
Apply for a residence permit
Students with a citizenship in a country not within the EU/EEA, or Switzerland, country normally require a residence permit in order to study in Sweden for longer than 3 months. You can apply for a residence permit at the website of the Swedish Migration Agency. Once you have paid the tuition fee you should, if required, apply for a residence permit for studying in Sweden.
Find accommodation in Karlstad
Karlstad University has a collaboration with a dwelling company called KBAB. This company can provide living quarters near the university to our foreign students. Please find more information on their website.
Get a medical check-up
If you use medication, make sure that the prescription is valid for your whole stay. There are generally no vaccination requirements for entering Sweden. Temporary regulations may sometimes apply to travelers from specific countries.
Make copies of documents
It is a good idea to make copies of your documents to take with you. We also recommend that you leave copies at home with your family or a friend in case of theft or loss.
Refunding of tuition fee
Tuition fees can in some cases be partially or fully refunded. Students can apply for a tuition fee refund and post it to Karlstad University, SE-651 88 Karlstad, Sweden. Karlstad University only refunds the tuition fee to the same bank account from which we received the payment. For a swift process we recommend you that you send an application which should contain following:
1) a signed letter describing the reasons for the refund application,
2) a copy of the voucher with the details of the bank account you made the payment from (account number, IBAN, SWIFT, the bank address),
3) a copy of any decision from the Swedish Migration Agency if applicable, 4) a copy of the passport.
Grounds that might make a student eligible for a tuition fee refund: 
That the student was not granted a residence permit in Sweden,
Due to compulsory military conscription in the student's home country,
That the fee was paid too late during the term, so that it was no longer possible to commence the intended programme/course,
Other cases with extraordinary reasons (for example medical reasons, or the student's status having been changed from obliged to pay tuition fee to non-obliged once payment has already been made). 
Head of Office of student affairs makes decisions on refunds.