Media and Communication: Visual Communication Design
180 ECTS credits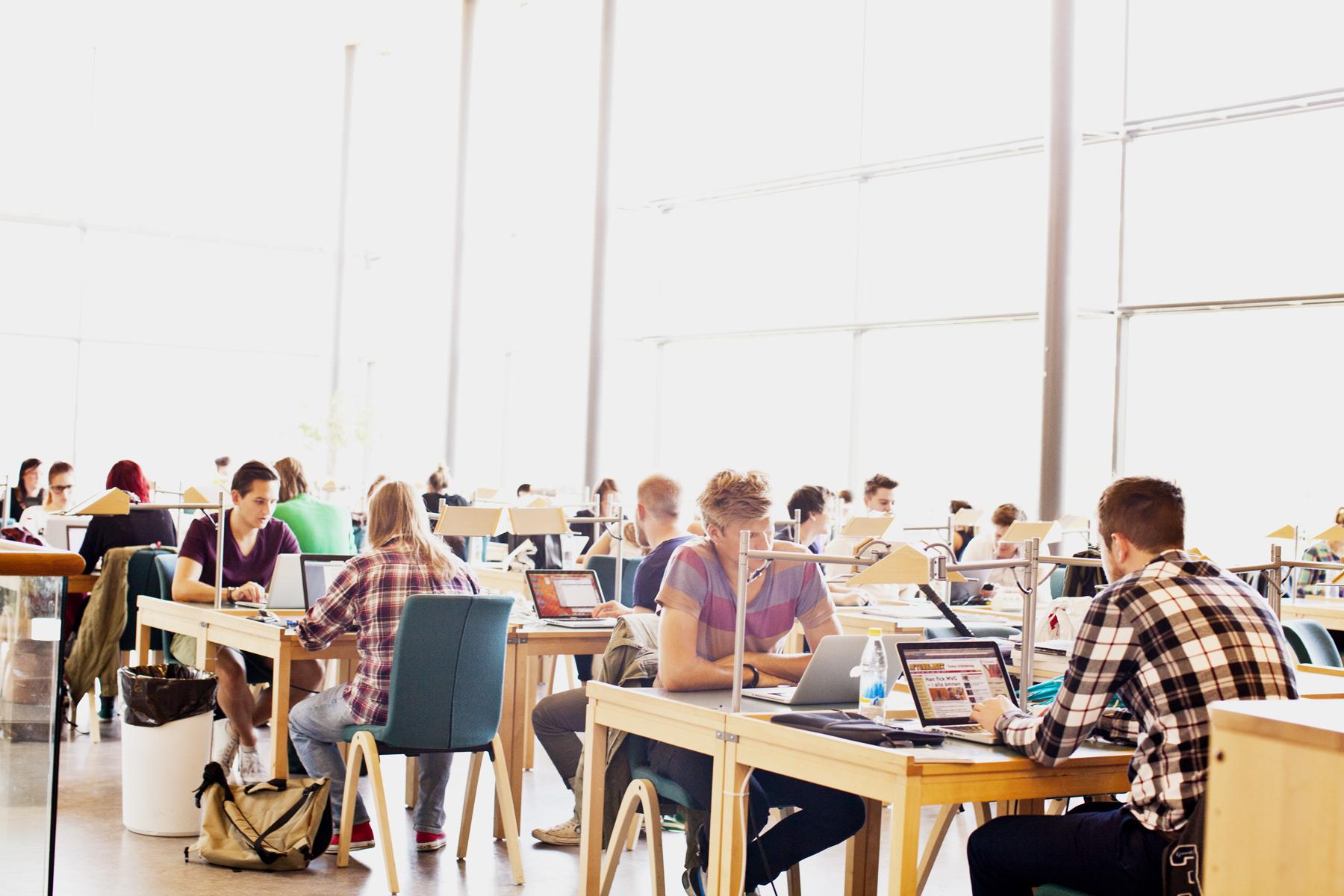 Study programme
The Visual Communication and Design programme specializes in design, communication, and the way in which visual media can affect people. The programme focuses especially on digital and interactive visual communication, placed in a media and communications context. Students acquire a knowledge base within the discipline of media and communications along with specialized knowledge and skills in graphic design, digital communication and interactive media.


Education level:
Basic level
Prerequisites
General entry requirements plus either
- field-specific eligibility A6 (Civics 1b or 1a1+ 1a2)
or
- field-specific eligibility 6 (upper secondary school level English B and Civics A).
While studying
Education
The programme starts with a semester of basic courses common to all media and communications students. These introductory courses allow students to understand and navigate within today's media lanscape. The students then specialize within the area of visual communication and design, both from a practical and theoretical standpoint. The courses handle the theoretical aspects of visual communication and develop the students' practical skills in graphic design, film and web production.
The students are also introduced to research methods and design and expand their practical and theoretical skills in strategic work, as well as planning, organizing, and carrying out media projects.
The first part of the third year consists of elective courses (30 ECT-credits) We encourage students to take the opportunity to study abroad during this period, should they wish to do so. We also offer complementary courses in Media and Communications that deepen the student's knowledge and skills in different areas (including internship-based courses). Within the final semester students gain further knowledge in theory, research method and design, ending with a research-based thesis or media project.




Form of Instruction
Teaching is in the form of lectures, seminars and group work, averaging 2-3 classes per week. You are also required to study on your own. The programme represents full-time work, i.e. an average workload of 40 hours per week.


Examination
Examination usually takes place at the end of each course, module, or unit. There are no set examination periods, and generally no final exam at the end of a semester, an academic year, or a complete study programme.


Study Abroad
The elective 30 ECTS credits offers students the opportunity to study abroad. Karlstad University has exchange agreements with many universities around the world to which students at the university are eligible to apply.


Professional Contact
In the course of study, students establish profession contacts through guest lectures, and/or via internship in organisations during their elective term.


Course of study
Elective course: Students are free to choose among certain alternative courses, often depending on their choice of specialisation.
Optional course: Students are free to choose any course offered at Karlstad University or at other universities. Courses listed are examples of recommended or frequently chosen courses for a specific programme.
Läsårs- och programvärderingar
Start semester Autumn 2013
Start semester Autumn 2014
Start semester Autumn 2015
Start semester Autumn 2016
Future prospects
Employment Market
Visualisation of information and visual narratives are expanding areas. There is a need for practitioners with theoretical and practical expertise in visual expression. Communicators with skills in visual communication have the opportunity to work in many different areas, ranging from hands-on production to strategic planning. PR units, communication agencies, production companies and consultancies employ professional communicators.
Degree
Upon completion of this three-year, first cycle programme of 180 ECTS credits, students are awarded a Bachelor of Arts degree in Media and Communication Studies. For examination and assessment regulations, see under the heading "Learning outcomes" in the programme study plan.
Further Studies
Successful students are eligible to apply for admission to Master level programmes in media and communication studies, and then continue towards doctoral programmes primarily in media and communication studies.