Study Programme in Public Relations
180 ECTS credits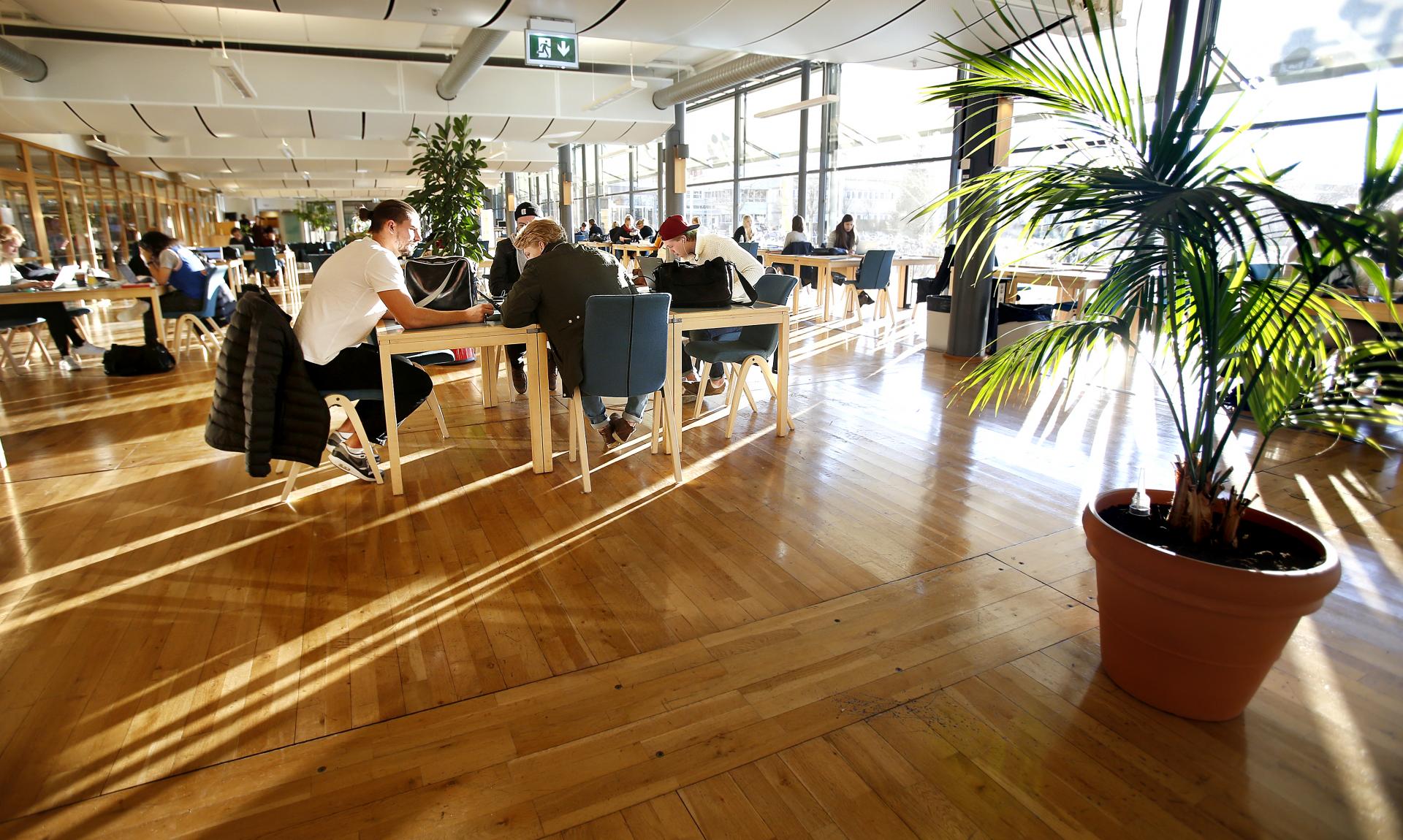 Study programme
The Study Programme in Public Relations prepares the student for a career as information officer in the public sector, in corporations or in other organisations. Students on the programme learn about the media, communication processes, strategic communication, PR, rhetoric and graphic design. The programme also trains the student's practical communication skills.


Education level:
Basic level
Prerequisites
General entry requirements plus either:
? field-specific eligibility A6 (Civics 1b or 1a1 + 1a2) or
? field-specific eligibility 6 (upper secondary school level English B and Civics A)
While studying
Education
The Study Programme in Public Relations is mainly theoretical, but there are practical components as well. The main focus is on analytical and strategic factors in the communication process. The practical courses focus on written composition, presentation techniques and graphics. The programme is profiled towards applied Swedish, as the ability to produce written as well as spoken language of a high standard is crucial for students aiming to make a career in this field.
Elective courses will make up a total of 30 ECTS credits. We encourage students to take the opportunity to study abroad during this period, should they wish to do so. We also offer complementary courses in Media and Communication (including internship-based courses).


Form of Instruction
Teaching is in the form of lectures, seminars and group work. The student is also required to study on his/her own. The programme represents full-time work, i.e. an average workload of 40 hours per week.


Examination
Examination usually takes place at the end of each course, module, or unit. The form of examination varies.


Study Abroad
The elective 30 ECTS credits offer students the opportunity to study abroad. Karlstad University has exchange agreements with many universities around the world to which students at the university are eligible to apply.


Professional Contact
In the course of study, students establish professional contacts through practical courses, guest lectures and/or via internship in a media organisation.


Course of study
Elective course: Students are free to choose among certain alternative courses, often depending on their choice of specialisation.
Optional course: Students are free to choose any course offered at Karlstad University or at other universities. Courses listed are examples of recommended or frequently chosen courses for a specific programme.
Läsårs- och programvärderingar
Start semester Autumn 2017
Start semester Autumn 2018
Start semester Autumn 2019
Future prospects
Employment Market
An information officer is responsible for an organisation's external and/or internal communication. Communication is regarded as a strategic tool for achieving organisational goals. Duties may include working with communication strategies and analyses, education, surveys, organisational profiling and media contacts. The student's knowledge of media and communication processes also qualifies him/her to work in related fields, such as journalism, marketing and advertising.
Degree
The programme consists of 180 ECTS credits, leading to a Bachelor of Arts in Media and Communication Studies. For examination and assessment regulations, see under the heading "Learning outcomes" in the programme study plan.
Further Studies
Upon completion of the programme the student can continue towards a Master's degree in Media- and Communication Studies. Studies at the advanced level make the student eligible for doctoral studies in, for instance, Media- and Communication Studies. The subject in which the student's doctor's degree will be awarded will depend on previous studies. The student also needs to meet the prerequisites for doctoral studies of the subject chosen.