Customer complaint and service recovery 5 ECTS
The course focuses on how businesses and other organisations can learn from customer complaints, product flaws, and service failure, and make sure that these problems do not recur.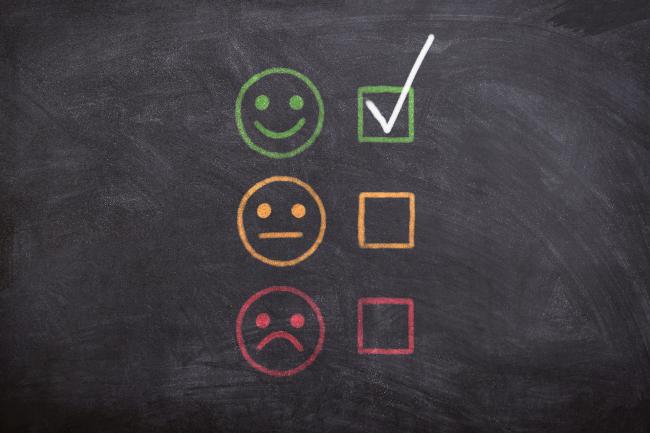 Learning Outcomes
Describe and explain central concepts, theories, models, and methods in the area of customer complaint, and how it is possible to restore the trust of disappointed customers.
Explain and analyse customer complaint processes with a focus on ways in which businesses can recover the trust and loyalty of customers, ways in which solutions can be co-created, and ways in which customers can be involved.
Apply concepts, theories, models, and methods to current challenges experienced by businesses, organisations, and colleagues.
Content
The course outlines developments in the area of customer dissatisfaction and complaints management, and treats central concepts, theories, models, and methods with a focus on customer complaint processes, which are important for restoring the customer's trust. Reasons for customer complaint are emphasised, and the course starts out from perspectives on valuecreating customer relations in businesses and other organisations and the way in which these increase competitiveness and profitability. 
The course covers concepts, theories, and models that can be used to:
Understand and analyse reasons for and consequences of customer dissatisfaction and complaint (service failure).
Handle and learn from disappointed customers and understand how their trust and loyalty can be restored (service recovery).
Understand how customers and colleagues can be involved in collaborative processes to address customer dissatisfaction (collaborative service recovery).
The course requires active participation and contribution to the course content in seminar discussions and other learning activities. The course content is partly co-created with the students and based on their experiences, questions, and challenges.The course requires independent study, continual reading, and active participation and reflection.
 
Digital meetings
13 February, 14-16.30, Module 1
22 February, 14-16, Module 1        
28 February, 16-16, Module 1    
14 March, 14-16, Module 2
22 March, 14-16, Module 2
4 April, 14-16, Module 3
12 April, 14-16, Module 3
26 April, 13-16, presentation of Learning Diaries  
Lecturers
Professor Bo Edvardsson,Centrum för tjänsteforskning and Handelshögskolan.
PhD Jasenko Arsenovic, Centrum för tjänsteforskning.
EXAMINATION
Examination through reading and reflections of scientific articles, active participation in discussions and presenting and discussion an individual assignment. 
ABOUT THE COURSE
The course is at an advanced level, given part-time and is designed to be combined with work. The course is web-based and conducted as a distance course.  
PREREQUISITES
90 ECTS credits completed in social, behavioural, or natural science, including at least 30 ECTS credits at groundlevel or higher, and at least 2 years of relevant work experience, and upper secondary level English 6 or A, or equivalent.