Low latency is the focus in a major project in computer science
2022-05-23
The digitalisation of both industry and the wider society has only just begun. Communication technology and cellular networks are key factors for the digital transformation and will shape our lives in the coming decade. The project DRIVE has just been launched at Karlstad University and it will last eight years.
Latency is the delay that occur in digital services when they are connected online. Digital meetings with sound and video is fairly manageable, but more advanced services require that latency is kept to a minimum.
– The network must be adaptable to what needs to be delivered, says Anna Brunström, professor of Computer Science at Karlstad University. Different networks for different demands would require enormous resources. Consequently, we want to have as much flexibility as possible in order to take advantage of the resources in a good, financially sound and resource-effective manner. This objective is in line with the UN Global Goals.
Many digital services perform calculations in order to deliver a result. These calculations can occur in many places, such as in a mobile phone, in a node at the edge of the network or cloud. The amount of energy required depends on where the calculation is done. The DRIVE project will examine issues such as how mobile services can be used in the most optimised and energy-effective way.
– Providing the service is in itself one aspect, says Anna Brunström. Another is the services these techniques can support. Services using so-called haptic communication—where sensation and movement feel real—can be helpful in remote maintenance work, for example. One person on-site can be guided by an expert, via a digital service. In order to achieve a sensation of interactivity, the service must have low latency. Research in this field permeates the while DRIVE project.
In general, technology is a key component to finding solutions to the challenges we are facing. Smart and effective transport solutions, as well as smarter and more effective manufacturing. We need technology that provide good solutions for more energy-efficient manufacturing and services. Mobile communication and data-driven services play an important role in this.
– Karlstad University has an extensive long-term research agenda related to secure and latency-sensitive mobile services for the upcoming releases of 5G and the 6G network of the future, says Knowledge Foundation CEO Eva Schelin. The project is in line with the university's strategy and is considered to have a significant potential to produce internationally recognised research. The project has significant relevance for the industry. This is very positive.
Through digital technology, businesses are becoming more and more efficient. Six companies are connected to DRIVE.
Ericson – Supplies telecom hardware and software

Telia – Network operator

Icomera – Supplies mobile communication services

Mullvad – Secure communication

Varnish – Experts on Edge and Cloud

Tieto – Supplies software for the telecom industry
– All aspects of the digitalisation need to be supported by this kind of mobile communication, says Anna Brunström. Many industries and areas become more efficient when they utilise digital technology and the findings produced by DRIVE will be of benefit to as many as possible.
One of DRIVE's objectives is to expand and revitalise the research. In what way will the research be renewed?
– Currently, there is a general shift towards data-driven networks and services, says Anna Brunström. The networks intended to support a larger amount of services must be more flexible and effective. The complexity this brings is difficult to manage manually and will instead have to be automated. Karlstad University has begun working with this, but it needs reinforcement and further development. This will be achieved through DRIVE.
Karlstad University will also receive a new and improved integration between the various profile areas within Computer Science. IT Security and Computer Networking are already strong profiles and DRIVE will identify new synergies between them.
In what way will DRIVE put Karlstad University on the map in an international perspective?
– With concerted resources and clear profiles, Karlstad University's international position will be fortified, says Anna Brunström. One important aspect of DRIVE is that the project is supposed to act as an engine that also drive other research projects. There is also potential in connections between EU projects and DRIVE. One of the strengths of Computer Science at Karlstad University is that we are part of many international networks. We will, of course, take advantage of this within DRIVE. The project will also appoint an international advisory team of experts, as a means to receive feedback on our activities. The team of experts can also function as ambassadors for project.
The 5G testbed at Karlstad University will be an important resource in the project. Our partners are very interested in coming to the university to test the technology. It is always beneficial to be able to demonstrate and offer concrete services. Not least with regard to the integration with our bachelor's courses and programmes. Being able to provide practical experiments in a cutting-edge mobile environment is, of course, a huge advantage.
The Knowledge Foundation has granted the DRIVE project 48 million SEK, and the project will continue for the next eight years. The businesses contribute with co-financing of at least the equivalent amount, and the project is also co-financed by Karlstad University.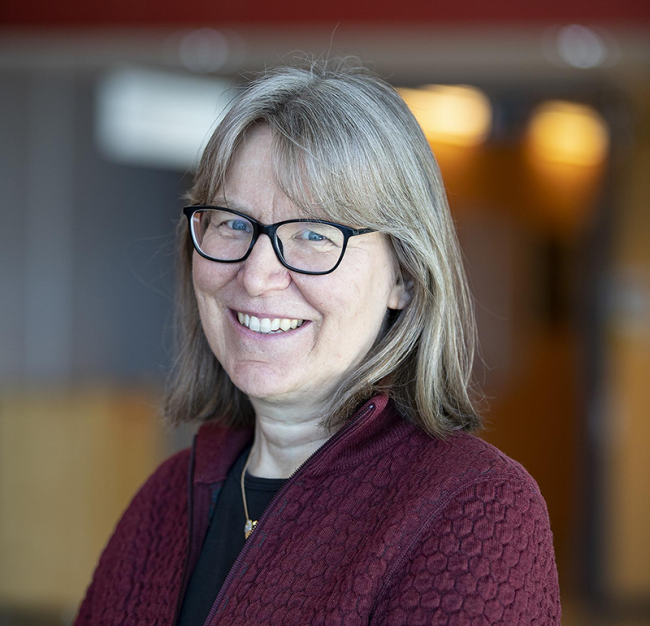 Anna Brunström, professor i datavetenskap vid Karlstads universitet.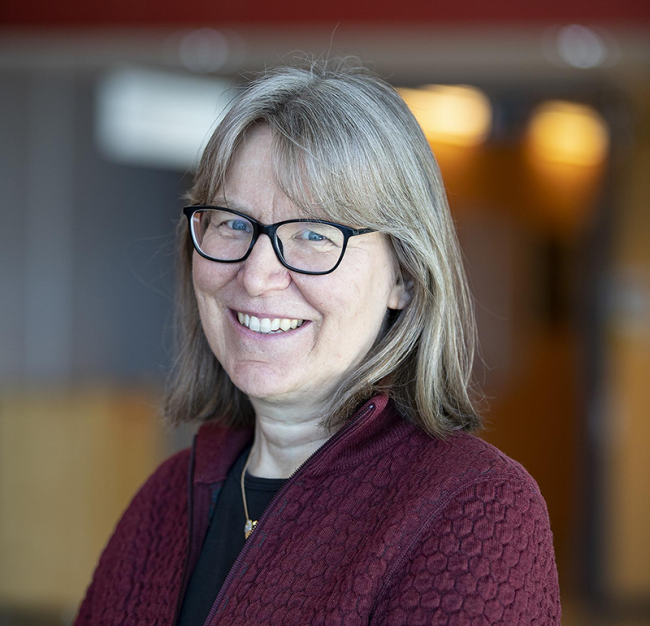 Anna Brunström, professor i datavetenskap vid Karlstads universitet.