Annual HITS workshop
2017-10-27
On 3–4 October the research profile on High Quality Networked Services in a Mobile World (HITS) held its fourth annual workshop since the start of the profile in 2014. The workshop gives all profile participants a chance to meet, present current work and discuss future partnerships and opportunities.
Within the HITS research profile, Computer Science at Karlstad University collaborates with five industrial companies in Sweden to develop new and better networked services that meet the demands of an increasingly mobile world. HITS started in the autumn of 2014 and is funded by the Knowledge Foundation of Sweden with an aim to increase the competitiveness of Swedish industry.
An annual workshop is arranged for participants in HITS at which ongoing work is presented and future partnerships and development opportunities are discussed. Participants also take part in inspiring lectures held by external actors related to the profile.
This year, Gergely Seres from Ericsson AB presented a talk on "Internet of Things (IoT) in Telco Context" and Daniel Gillblad, a researcher at RISE SICS, spoke about the challenges and opportunities of artificial intelligence and big data from a RISE perspective.
Six project participants also gave technical presentations on ongoing research and development connected to HITS:
- Communications performance evaluation and radio environment characterization using large scale train based measurements, Johan Garcia, Karlstad University
- Design Challenges for Virtualized Security, Anders Lidén, Clavister
- Steady: Secure logging with an outsourceable relay, Tobias Pulls, Karlstad University
- Towards flexible, automated EVPN-based data centre using SDN and policy-based routing, Cristian Hernandez Benet, Karlstad University
- A NEAT Approach to Mobile Communication, Stefan Alfredsson, Karlstad University
- Load balancing solutions for a virtual and distributed MME in the 5G core, Giang Van Nguyen, Karlstad University
HITS is divided into four different areas: Scalable signalling support, Service Optimization, Trustworthy System Operations, and Measurements & Evaluation Tools.
Examples of ongoing subprojects in the research profile is the cooperation between Karlstad University and the companies Procera Networks and Icomera in the area of Measurements & Evaluation Tools. By accessing large amounts of data from both companies' systems, researchers and students have investigated how wireless networks on trains can be improved, as well as how video traffic can be handled to improve Internet latency.
Icomera develops and delivers systems for wireless Internet connections on public transport like buses and trains. On buses and trains, many users are simultaneously connected to the Internet in a small area with limited capacity, and to provide a good connection the available capacity should be optimised. Latency may suffer if capacity is not used in a wise manner, or if errors occur in the system. As a result, users may experience delays.
"Latency and network delay are areas we do research on," says Johan Garcia, researcher in Computer Science at Karlstad University and project manager within HITS. "Through cooperation with Icomera we get access to valuable data and input that give us the opportunity to find new solutions that may reduce latency and improve the Internet."
The Knowledge Foundation of Sweden funds research and professional development conducted in partnership with business. All projects should be of high scientific quality, and the Knowledge Foundation also requires business contributions to match the funding provided by the Foundation.
The aim of the investment in profile areas is that higher education institutions, together with business, can develop nationally competitive and internationally renowned research environments.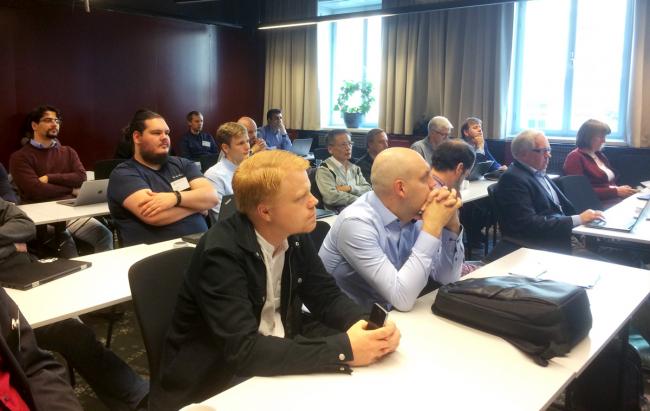 Participants during the HITS annual workshop 2017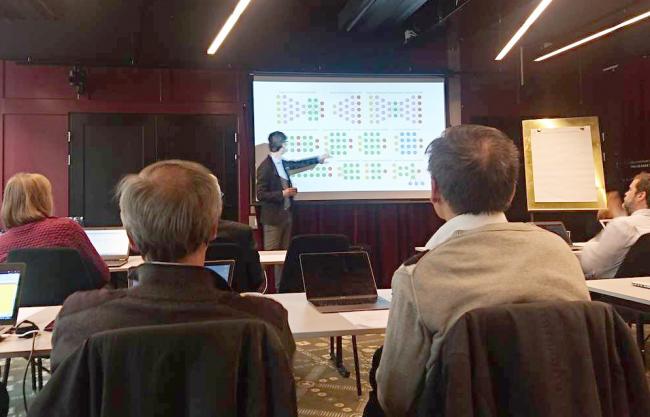 Gergely Seres from Ericsson AB presents on "Internet of Things (IoT) in Telco Context"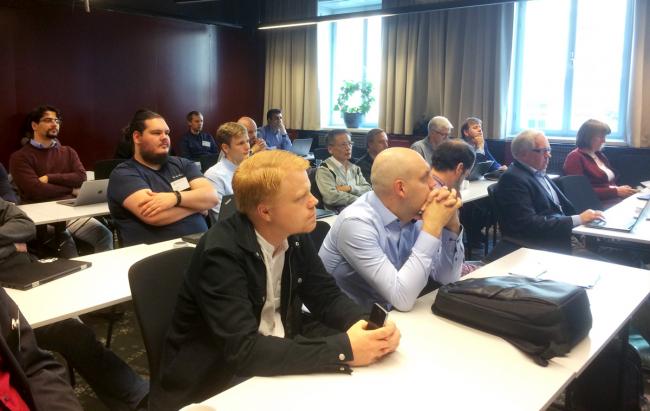 Participants during the HITS annual workshop 2017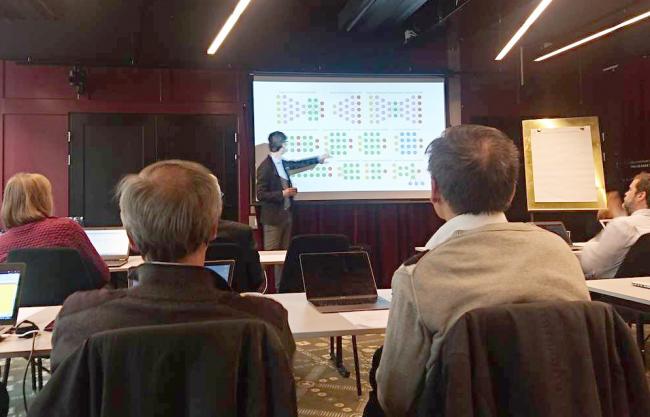 Gergely Seres from Ericsson AB presents on "Internet of Things (IoT) in Telco Context"