Altran - from 2 to 40 employees in 7 years
2018-10-30
Having fun at work has been an important driving force and success factor ever since Altran started up in Värmland in 2011. Since then, Altran has grown from 2 to 40 employees in 7 years. At a packed SNITS lunch, computer science students at Karlstad University had the opportunity to hear how Altran promotes a good workplace that develops and involves employees.
Altran is Europe's leading technology company in the areas of engineering, research and development, and employs around 45.000 people globally. The company is listed on the Paris Stock Exchange and was founded in 1982.
When Mattias Lindahl and his classmate Johan Lundin started Altran in Karlstad in Mattias's living room in 2011, they had good recruitment possibilities and a vision of creating a great workplace.
"We first recruited friends who were as passionate about this as we were and who dared to get aboard and develop something new. In 2012, we already had 6 consultants, and having fun at work has been, and still is, a driving force," says Mattias, who thinks that Monday is the best day of the week.
Importance of student activities like SNITS
Altran is one of 10 companies participating in SNITS, a network group that facilitates exchange between business, Karlstad University and IT students. Already during the company's first months, they decided to invest in student activities such as degree projects, Hotspot, mentorship and guest lectures, to introduce new people to the sector.
"We've had 11 students doing degree projects during the last year, and we participate as much as possible in SNITS activities," says Mattias.
2018: Focus on the organisation
At the start of this year, Andreas Niska was appointed head of consulting to actively promote the development and involvement of employees.
"We are now investing in the organisation and soft values are crucial in this, such as encouraging everyone to participate, get involved and be flexible. Employees have a lot of freedom to pursue the things they are interested in," says Andreas. "We have also introduced the 11 o'clock plank, which means that everyone at the office, both consultants and visiting clients, do the plank for four minutes each day. This has worked wonders for cohesion at the office."
"We will continue to be an actor that delivers prime quality. This places high demands on all of our staff and we continually strive to learn new things. We for example organise brown bag lunches at which employees can share their knowledge with colleagues while honing their presentation skills. The subjects are determined by staff and can vary a lot, but at the heart of the idea is that one presents something one is passionate about and wants to share with colleagues. There is no prestige at our office and employees do not keep knowledge to themselves." Andreas again emphasises the importance of mixing seriousness and fun. "All employees really play their part in the office and the community, and we even have an activities group that organises everything from family fishing trips, casino nights, LAN battles and bartender schools to regular after works and board game evenings."
Earlier this year, Altran moved to Skeppet, a building in Inre Hamn in Karlstad. "We are really proud to be located centrally in Inre Hamn in such fine offices. It gives us the opportunity to continue growing, and that's what we're going to do," says Mattias.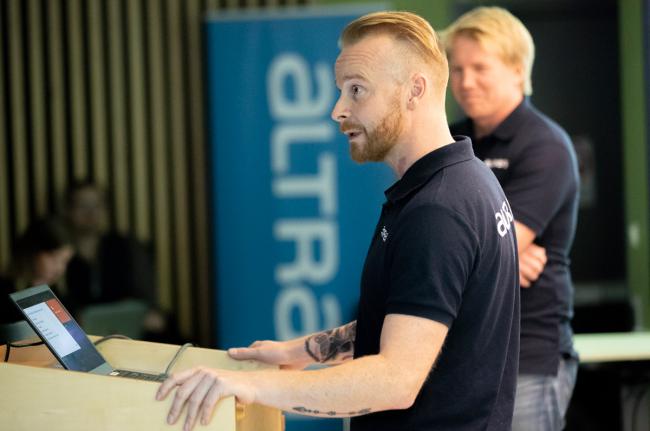 Andreas Niska, head of consulting at Altran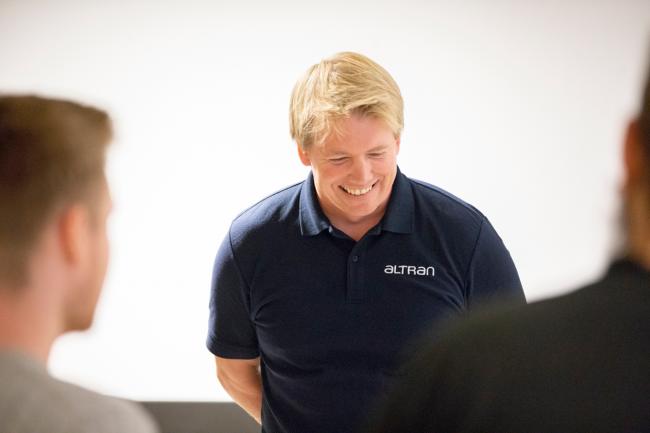 Mattias Lundin, one of the co-founders of Altran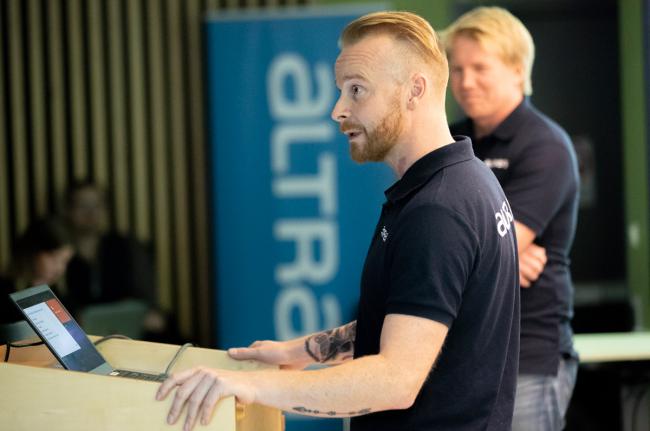 Andreas Niska, head of consulting at Altran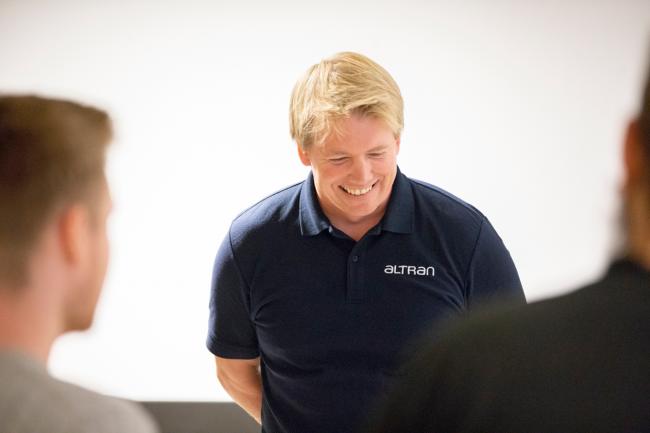 Mattias Lundin, one of the co-founders of Altran