Tourism can be sustainable
2019-01-07
Tourism can result in valuable insights and experiences promoting the further sustainable development of society as a whole. This is the opinion of Fredrik Hoppstadius, who completed his PhD in Human Geography at Karlstad University. He conducted fieldwork, interviewed tourists and tourism businesses and analysed municipal tourism strategies in the Lake Vänern Archipelago Biosphere Reserve.
Sustainable development is a broad notion that is hard to define, but at the same time it is absolutely critical for environmental, economic and social reasons. How can sustainability be put into practice, made understandable and contribute to our everyday lives? In his thesis, Fredrik Hoppstadius puts an emphasis on the importance of local and place-specific approaches for sustainable development.
"Sustainable development is more than just a goal to be checked off. Sustainability involves change, and is a process for creating alternative types of growth, development. Sustainable development is something done together; it is always changing and depends on the geographic context. Tourism is an expression of how society works, and social problems such as a lack of sustainability are mirrored and amplified by tourism. Studying tourism in a sensitive natural area is a good starting point for understanding how sustainable development may be made possible," says Fredrik Hoppstadius.
Since 2010, the Lake Vänern Archipelago Biosphere Reserve has been one of Sweden's five designated biosphere reserves. The area includes the municipalities of Mariestad, Götene and Lidköping. Being designated a biosphere reserve gave small businesses in the tourist sector and the involved municipalities further impetus in their sustainable development efforts and boosted the marketing of the area. Fredrik Hoppstadius interviewed small business owners to find out how they view themselves and the role they play in the community, and it was clear that they feel responsible for sustainable development efforts and regard their function as role models for sustainable development as important.
Sustainability loses focus when the marketing of tourist destinations takes over
For a while, the biosphere reserve office and municipalities engaged in a large joint marketing campaign to further boost the growing tourist sector. This was part of a national project aiming to generate tourist destinations ready for export to an international market, with increased focus on packaging, marketing and the development of tourism.
"The larger tourism businesses and the municipalities embraced the increased tourism. Sustainability became a marketing argument for developing tourism, while less attention was paid to developing sustainable tourism. However, small businesses and to some extent even tourists lost interest somewhat and the project was not very successful. People realised that the initiative did not suit the biosphere reserve and the project was cancelled. This was an active choice regarding how sustainability is understood and how people want to work in the area," says Fredrik Hoppstadius.
Landscape, nature and nostalgia
Who are the tourists and why do they visit Kinnekulle, Läckö Castle, Götene or any of the other places in the area? To find answers to these questions, Frederik Hoppstadius conducted in-depth interviews and followed some of the tourists on their visit to the biosphere reserve. He for instance photographed the same places and images the visitors photographed to upload to Instagram or Facebook.
"The natural landscape is important and people appreciate the opportunity to make their vacation more sustainable. One family with children motivated their canoeing at Läckö Castle as being more environmentally conscious than flying to the Canary Islands. Other reasons include choosing an active holiday – cycling in natural beauty, or the nostalgic significance of the place – perhaps they were married there. Such natural experiences in the biosphere reserve give an added positive, environmental dimension to sustainability," thinks Fredrik Hoppstadius.
A biosphere reserve is an area included in the UNESCO programme Man and Biosphere (MAB). The idea is that biosphere reserves should act as model areas for sustainable development. Such areas should be of high cultural-historical and biological value, but the purpose is not only conservation as in nature reserves. These areas should be used a manner ensuring long-term sustainability and activities must be designed through local participation in a democratic and inclusive process. Biosphere reserves are designated by UNESCO upon nomination by one of the member countries.
Fredrik Hoppstadius did his PhD programme as part of the CRS graduate school and defended his thesis on 21 September 2018 at Karlstad University.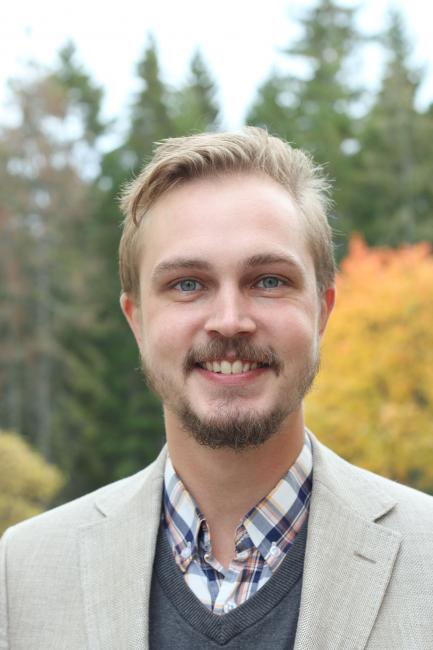 "Studying tourism is a good way of understanding how sustainable development can be put into practice," says Fredrik Hoppstadius.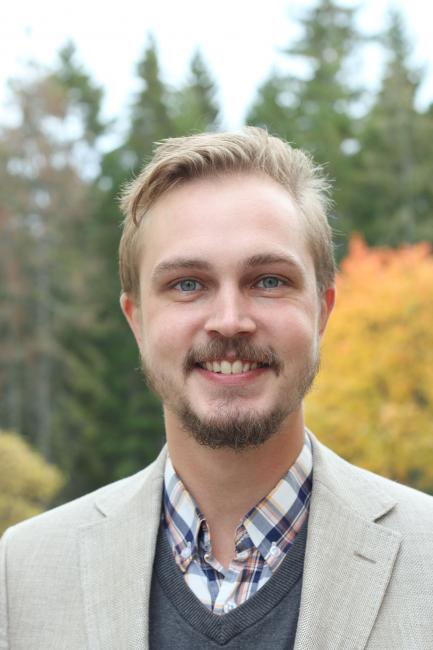 "Studying tourism is a good way of understanding how sustainable development can be put into practice," says Fredrik Hoppstadius.