University and Uddeholm in closer cooperation
2017-05-03
Karlstad University continues to strengthen its cooperation with external partners. Recently a letter of intent was signed on student cooperation with Uddeholm, a world-leading supplier of tool steel.
"Parts of Uddeholm's world-leading research and development are located in Värmland. The company is a very interesting partner to the university and our education and research development," says Bo Edvardsson, assistant vice chancellor with responsibility for external cooperation at Karlstad University.
In turn, Uddeholm has a continuous need of recruiting qualified staff and developing its production. The focus is on contact opportunities for students at Karlstad University.
"It's very important for us to have contact with a university that listens to our needs and can support our recruitment of staff and our technological development, says Johnny Sjöström, managing director at Uddeholm. We are used to receiving students and researchers from Karlstad University, but the mutual letter of intent clarifies expectations of how the cooperation should be conducted to the benefit of both partners."
Karlstad University is continuously developing partnerships and has since long previous agreements, letters of intent and cooperation with a number of companies, municipalities and other public actors.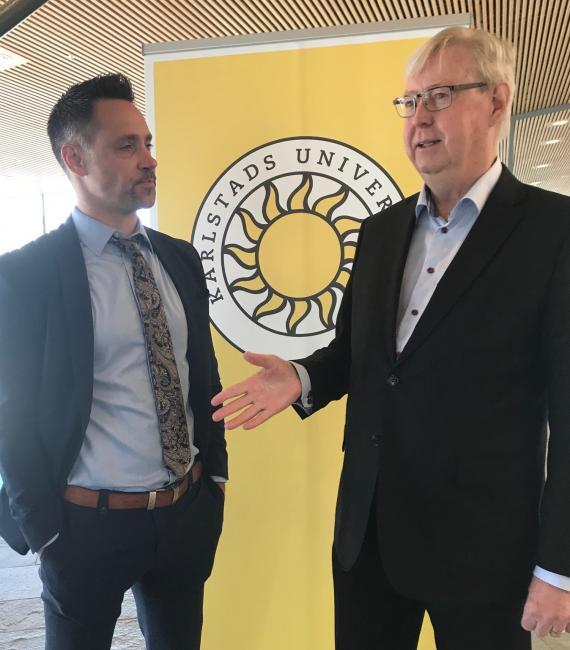 Johnny Sjöström, Uddeholm and Bo Edvardsson, Karlstad University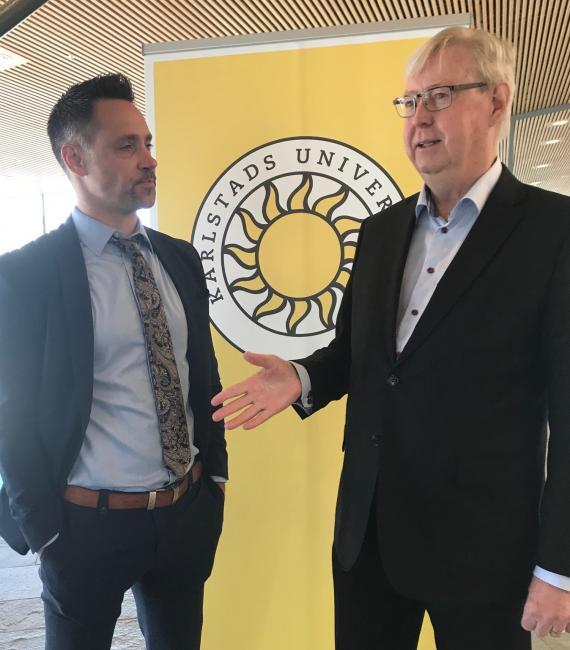 Johnny Sjöström, Uddeholm and Bo Edvardsson, Karlstad University