VISION – KARLSTAD UNIVERSITY 2018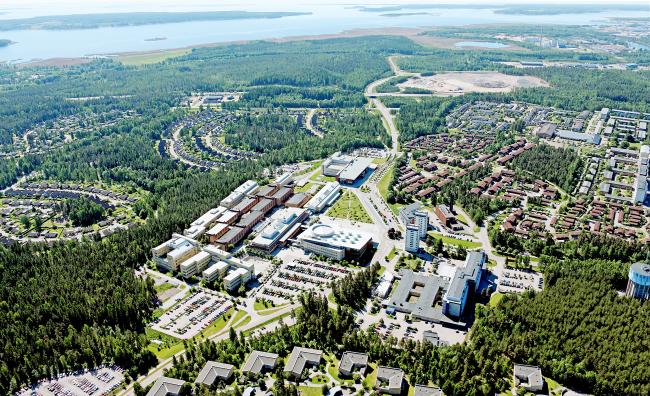 Identity
Karlstad University has consolidated its position as a mid-sized and innovative higher education institution with stable and controlled growth.  The interpersonal relationship is important and participation and engagement are characteristics of the University. We give priority to quality and enjoy a good reputation among students, staff and the wider community. The close interaction between research, education and external partners is notable in all university activities. All members of teaching staff pursue research and all researchers teach. The University is imbued with various forms of cultural expression.
Research
Research and third-cycle education are the unique tasks of a university. Well functioning internal and external graduate schools and doctoral programmes ensure stability and quality. There is balance between broad and specialised expertise. The University is internationally acknowledged in several research fields and is, in addition, at the forefront of some. There are at least eight strong/excellent research groups of international excellence and of great importance to other research environments. Research groups support and inspire one another. The quantitative and qualitative progress has led to a recent and considerable increase in research allocation and research is externally financed at 50 %.
Education
High quality teaching, flexible forms of study, professional contacts and satisfied students are factors placing Karlstad University among the top six universities in Sweden in terms of first choice applicants. The students are engaged and involved in the follow-up and improvement of courses and programmes. Our broad range of educational opportunities is balanced and consists of 80 % degree programmes and 20 % subject-specific degree courses or freestanding courses. In addition, we offer a great number of attractive and requested general education courses. We train professional musicians and dancers and have added professional degree programmes in psychology, jurisprudence, pharmacy and physiotherapy. We provide students with the qualified professional preparation required for their future careers.
Cooperation
The University is based on regional, national and international cooperation, and is a preferred option as a partner in change and improvement processes among regional actors. A strong social commitment is our trademark. Our education and research programmes address urgent issues and we participate in current debates. We make systematic internationalisation efforts at all levels. International mobility among staff and students is high and we attract highly qualified staff and students from the whole world. The idea of sustainable development is notable in all our activities.
Workplace
We cooperate efficiently and smoothly in the whole organisation, motivated by commitment and a shared vision. The work atmosphere for staff and students is characterised by reciprocity, accessibility and flexibility. We encourage creativity, boldness and a critical approach. The University has a clear management, collegial influence, an effective organisation and good planning, thus ensuring undisturbed and uninterrupted time for our duties. Support functions are appropriate and effective in supporting education, research and cooperation.