Ingesund School of Music (MHI) has an illustrious history, beginning with its founder Valdemar Dahlgren, principal and enthusiastic educator.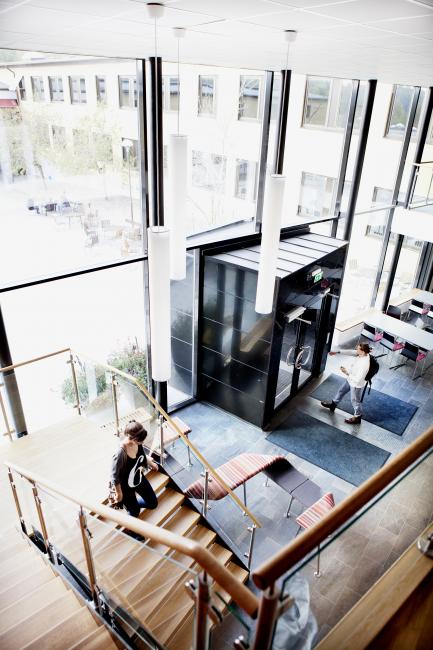 MHI was founded by Valdemar Dahlgren in 1923 as Folkliga musikskolan [the Folk Music School]. It was a branch of western Värmland Folk High School, which would later become Ingesund Folk High School. In 1926 it moved to Ingesund outside Arvika.
From folk high school to university
Valdemar Dahlgren was passionate about education and music training. He wanted to improve the quality of music making in rural areas and pedagogical training was introduced under his leadership.
Until 1965, the school was run by the Association for the Promotion of Folk Music. Then the Värmland county council took over and the folk music school became a university college in 1978. It was managed by the county council until it became a department at Karlstad University in 2002.
After a 2006 reorganisation, the school became a department at the Faculty of Arts and Philosophy, and after yet another reorganisation in 2012, MHI became part of the Department of Artistic Studies in the Faculty of Arts and Social Sciences.
Premises
Some of the buildings were built in the 1930s, like the building that houses the large concert hall [Stora konsertsalen]. Large parts of the campus were built in the 1970s, including the small concert hall, many of the classrooms, the library and practice rooms. New halls for percussion and rhythm and improvisation were finished in 1996. All the buildings were renovated 2012–2014, when the large concert hall also received a new entrance and foyer.