Checklist when you have been admitted!
Below, we have gathered a list of things that you need to do before your course starts.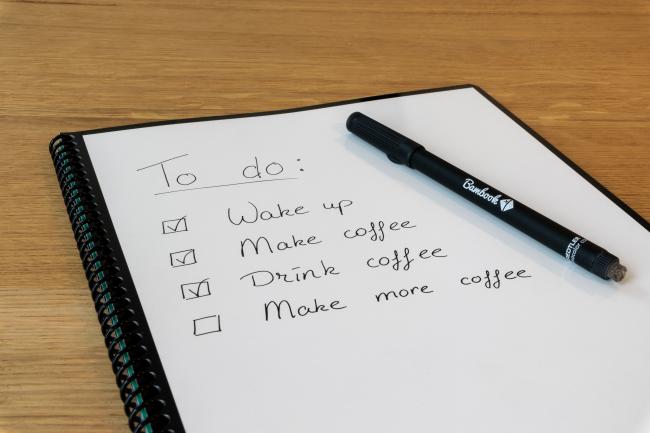 ONCE YOU HAVE RECEIVED YOUR FIRST NOTIFICATION OF SELECTION RESULTS YOU NEED TO:
1. REPLY TO YOUR OFFER (APPLIES TO COURSES STARTING IN SPRING AND AUTUMN). EXEMPTION FOR SUMMER COURSES
Your notification of selection results on Universityadmissions.se
You must reply to your first notification of selection results in order to keep the place you have been offered, or to remain on the reserve/waiting list. You do not have to reply to the second notification if you wish to keep your place.
Reply to your offer on Universityadmissions.se
ONCE YOU HAVE RECEIVED YOUR SECOND NOTIFICATION OF SELECTION RESULTS:
1. ACTIVATE YOUR KAUID
Once you have received your second notification of selection results, you need to activate your KauID. KauID is your digital identity at Karlstad University.
Learn more on how to activate your KauID here  
NOTE: Activating your KauID is not the same as registering on your course!
2. LOG IN TO MY KAU
My Kau is a personal digital service for students at Karlstad University.
You log in to My Kau using your KauID. Once you have received your second notification of selection results, you will receive an e-mail from Karlstad University on how to log in to My Kau.
3. READ THE COURSE WELCOME INFORMATION
In My Kau, you will find the course introductory information. It is important that you read this.
4. REGISTER ON YOUR COURSE
You must register on first day of the course at the latest, otherwise you risk losing your place on the course. You register via the service My Kau.
If you no longer wish to keep your place, you need to decline your offer.
Decline your offer via Universityadmissions.se
5. LOG IN TO CANVAS (LEARNING PLATFORM)
Canvas is Karlstad University's learning management platform. You log in to Canvas using your KauID. Please note that you need to be registered on a course before you can access course material in Canvas. You reach Canvas via My Kau.
6. BUY AND/OR BORROW COURSE LITERATURE
Each course has a reading list. You will find this in My Kau. Please note that the reading list may be revised up to six weeks before the course starts.
Make sure to order your books in time as there may be long delivery times.
7. APPLY FOR STUDENT GRANTS AND LOANS (CSN)
As a student, you can apply for student grants and loans. On the website of the Swedish Board of Student Finance (CSN), you will find information on applicable requirements and conditions.
8. APPLY FOR KAU CARD
The Kau card is a personal card and functions as an access pass, library card at the university library and allows you to use the university printers. Before you apply for a Kau card, you need to activate your KauID.
LAST, BUT NOT LEAST – HAVE FUN!