Susan Cohen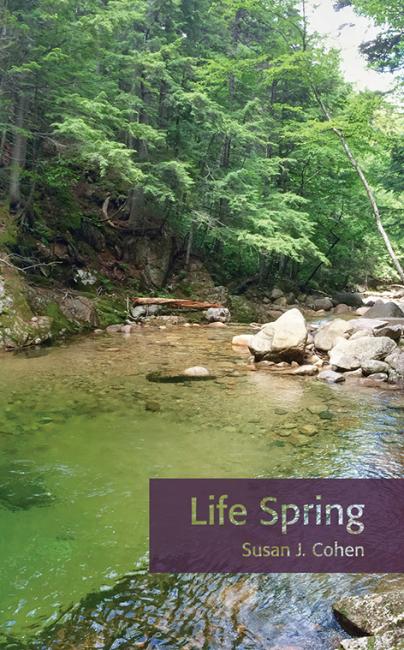 About
Originally from Boston, USA, Susan Cohen has lived in Sweden since 1988. After her 30-year career in engineering, she has shifted to a new path in freelance writing & editing (wordsatwork.net) and poetry making. Susan has published three books of poetry, When Expression Strikes Now (2013), Messenger (2014) and Life Spring (2021). She has also had poems published in the journal  Organizational Aesthetics (2020) as well as in  The Poems That Flow Through Us,  the University of California, San Francisco MERI Center poetry collections 2020-ongoing.
Her work reflects the themes of distance, movement, personal life and identity in immigration.
Poems on the theme of migration
Poems on the theme of technology as part of life
........................................................................................
All poems: copyright by Susan Cohen.
on the theme of migration
Cranberries
I am not there 
for the family holiday. 
I am somewhere else--
in Sweden.
But my heart is 
next to the cranberries
hoping they notice
it's there.
Pick me up
not the cranberries!
Pick me up
and hold me!
As I hold all of you,
in my heart
here where I am
somewhere else.
Inspiration for this poem
This poem was inspired by We are Here by Rainy Dawn Ortiz. It is about being in Sweden when my family gathers for a holiday taking place in my origin country USA. I am not physically there and yet I am emotionally there with my loved ones.
Distance 
It took distance to understand what happened to me.
All the way to Stockholm.
It took space to extract the wet stones from my memory and my heart.
Or at least put down some of them.
Then I was empty enough to know I am not what happened to me.
What happened to me is the pile of wet stones now outside of me.
They are wet from the endless tears that flow from them.
Now they are outside of me.
I move away to stand and give thanks for the distance between us.
It has made all the difference.
I stand and breathe into space in my heart.
It has made all the difference.
Inspiration for this poem 
This poem was inspired by There is a mouth that speaks before it stutters by Peter Grandbois. I am reflecting on a benefit of the distance between Sweden and my origin country USA. The benefit of emotional space that comes with the physical distance and its healing quality. 
Baltic Beauty
Under grocery shopping,
traffic,
daily worries,
I live in Stockholm, Europe.
Baltic beauty lounging on her quayside.
Former world power's mistress,
She polishes her buttons for Nobel ceremonies
and midsummer nights.
Look closely and you'll see wrinkles of her past.
Unforgiving red cabins huddled on a cliff.
Hard cut timber gilded millionaire lairs.
Modern glass boxes erasing poor memories she'd rather not talk about.
Meet her at the corner 
around the block from
Strindberg's last known address.
She'll share a secret with you,
a sight to remember.
Soul of this demimondaine
oozing up from cracks between the cobblestones.
Inspiration for this poem
In this poem, I am reflecting on Stockholm,  my home since 1988. It is a rumination on Stockholm's history and architecture as I perceive it, as I have learned about it, and as I am delighted by it.
 
Poems on the theme of technology as part of life
My lived experience of interacting with technology informs my willingness to use technology in my life as a 60+ person in Sweden.
Eyes and Legs 
1922: legs pushing a plow through a field of clay soil
while listening to the rooster's crow announcing a new day.
 
2022: eyes following a cursor through a list of search hits 
while listening to the smartphone's pling announcing a new email.
 
No wonder eyes are tired!
Little orbicularis oculi doing all of life's work.
Quadriceps femoris only used to get the coffee.
Inspiration for this poem 
In this poem, I reflect over the impact of the development of digital communications on physical labor and the change in work required from our bodies.
Tuning In to Love
You can find this wavelength.
Your heart is the receiver. 
All can understand the broadcast
no matter what their native language.
Fading in and out around the globe 
until finally tuned in on love.
Turn the volume up!
Amplify the beat!
Everyone's bandwidth is needed
to keep this transmission going.
Inspiration for this poem
In this poem, I make a call to action to use our built-in communication 'technology', our hearts, as a global 'transmitter/receiver'.
Pop!
We were made for song.
We were made for dance.
How did those life forces become infrequent hobbies?
The computer took their first place.
We were not made for the digital, the virtual, the social medial
yet they dominate.
Breath deep.
Stand up.
Push back the chair.
Move your feet and warble your rusty song.
Reclaim your feet and your voice.
You will feel the vivacious flood come back into your parched cells.
Meanwhile, the computer will be shrinking.
You'll hear the sound of twisting metal and cracking glass.
It will emit a quiet 'Pop!'
As it disappears back into the nanosphere.
Inspiration for this poem
This poem was inspired by Honey Dance by Alfred K Lamotte. In the poem, I am making a call to action to turn one's focus from the digital back towards one's own self. This in order to reacquaint ourselves with the gifts of our physical body for some activities that are natural to it that will contribute to a balance between the physical life and the digital life. 
Circuitry
Neural pathways carved by pen and paper.
Their precision tolerance is challenged
when stimuli at 80 megabits per second  
roars through homo sapiens circuitry.
Inspiration for this poem
In this poem, I express the impact of having grown up with one communication modality: pen and paper and then having an adult life using another communication modality: digital communication.
Hourglass
Shall I, a human, for a computer wait?
While from within
    bubbles hourglass hate.
Revenge bandwidth
    will percolate,
Bleary pupils
    begin to dilate,
Motivation and focus
    dissipate.
No will left when cursor appears
1 cursed hour late.
Inspiration for this poem
In this poem, I am ruminating on having to wait for a computer to take action on my entries. How did we come to the situation in which the computer sets the tempo not the human beings??
Boxed in
I am with my mother's mother.
Gazing at her ancestry-dot-com box.
A whole life and lineage
reduced to pixels in a glowing tree.
Wait! I see the box cracking on the screen.
It cannot hold her pulsing heart within its brittle walls.
Grandma's love is reaching out to me,
melting diodes along the way.
Inspiration for this poem
This poem was inspired by Samhain  by Annie Finch. I am expressing the reductionistic experience of seeing one's entire ancestry map in a digital user interface, in this case a genealogy software package.
In the woods
The light shines on the moss.
The light shines on me.
We are in these woods.
Stockholm?
Boston?
I don't know anymore.
Inside, outside,
heart is mixing,
brain is matching.
I am walking
between leaves and memories.
Inspiration for this poem
In this poem, I am expressing the merging of memory and place. It is an experience from getting older having two geographical identities: New Englander and Stockholm resident.