Online conference: E-MigrAgeing 11-12 May 2022
E-MigrAgeing: Sustainable Ageing of Migrant Populations in Sweden and Japan and their Transnational families in the Framework of Digital Technologies was the title for this two-day online workshop. The aim was to discuss topics of migration, ageing, and digital technologies in Sweden and Japan. Organisers were Karlstad University, Sweden and Toyo University, Japan.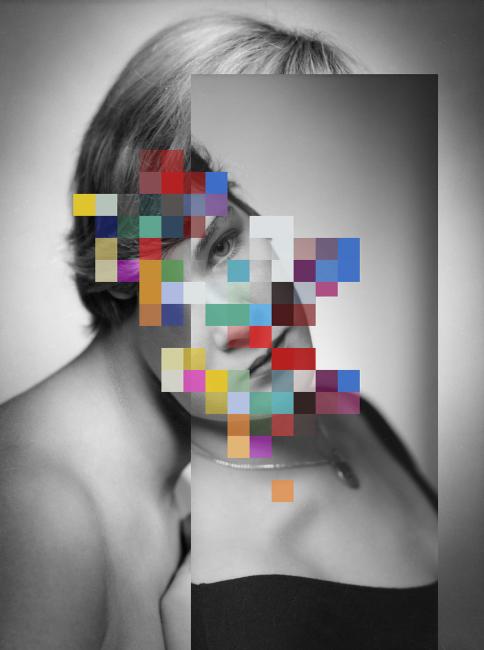 Photo credit
Title: (Re)imagining the image – II. © Kenneth Kajoranta
With life expectancy among the highest in the world, both countries face challenges related to sustainability and ageing of their native and migrant populations. The project E-MigrAgeing seeks to compare the experiences and technological knowledge of the two countries, specifically focusing on solutions for sustainable ageing of migrants and their livelihood.
Program
May 11: Academia - Industry collaboration and knowledge exchange
The event will invite policy makers, representatives of digital technology industry, and practitioners who are involved in working with or reflecting upon migrant and diasporic communities and ageing populations in Sweden and Japan to address their approaches related to the United Nations' Sustainable Development Goals (SDG's). Together we will discuss how, and in what way, different digital solutions contribute to solving existing challenges of ageing migrant populations in Sweden and Japan in relation to the following SDG's:
All times CET
8.50 - 10.15 Communicating in Health Care
Maja Magnusson, Care to translate company, Sweden, App for easy communication.
Yuko Takeda, Juntendo University, Japan, Plain Japanese to promote health among people from overseas.
See abstract.
10.15 - 10.30 Coffee Break
10.30 - 11.00 Artist talk followed by Q&A
Mariia Ermilova, Japan. Urban Sketching in residence - on drawing, communication and action research in Japanese ageing community
11.00 - 12.00 Lunch break and informal discussions
12.00 - 13.25 Smart (care) home, digital technologies
Linda Gödebu/ Ann-Sophie Gustafsson, Stjärnhuset, Sweden. On smart module-homes for older adults with limited movement ability.
Anne Stefanie Aronsson, Yale University, USA. Professional Women and Elder Care in Japan: Anxiety and the Move Toward Technocare.
See abstract.
13.25- 13.55  Round table discussion and Q&A with the panelists
13.55 - 14.00 Closing remarks
May 12: Academics and researchers
Keynote talks and panel discussions by academics and researchers working on the topics of migration, ageing, and digital technology in Sweden and Japan. The special panel on migrant communities from Eastern Europe will take a closer look at the role of technology within the process of social integration in the host society.
All times CET
8.30-8.45 Welcome and introduction
9.00-10.15 Contextualizing ageing in digital times
Keynote speaker Jackie J. Kim-Wachutka, Ritsumeikan University, Japan. Imaginary Spaces of "Nation" and "Transnation": Communicative Memories and Collaborative narratives of Aging Migrants in Japan.
See abstract.
Keynote speaker Sofi Fristedt, Jönköping University, Sweden. Welfare@home - Challenges with welfare technology for older social service recipients and their home care service staff.
See abstract.
10.15 - 10.30 Coffee Break
10.30 - 11.00 Round table discussion and Q&A with the panelists
11.00 - 12.00 Lunch Break
12.00 - 13.25 Immigration, Ageing, Technology
Presenter Viktoriya Kim, College of International Studies, Ritsumeikan University, Japan. Integration and Ageing of Marriage Migrants in Japan: the Role of Local and Transnational Networks.
See abstract.
Presenter Laura Kemppainen, University of Helsinki, Finland. Digital inequalities in the framework of health and social welfare services. The case of older Russian-speakers in Finland.
See abstract.
13.25 - 13.40   Coffee Break
13.40 - 14.10 Round table discussion and Q&A with the panelists
14.10- 14.15  Closing remarks 
Artists welcome to feature their work
We welcome visual and literary artists who are working on migration, ageing and related issues with reference to Sweden and Japan and who are interested in featuring their work on our website. A special session "Meet the Artist" on the second day of the event will provide the artists with the opportunity to explain their work and interact with each other and the audience.
Please contact e-migrageing@kau.se for more information.
The project is funded by Intsam, a collaboration of Swedish research funding agencies, through Vinnova – Sweden's Innovation Agency, in collaboration with MIRAI2.0.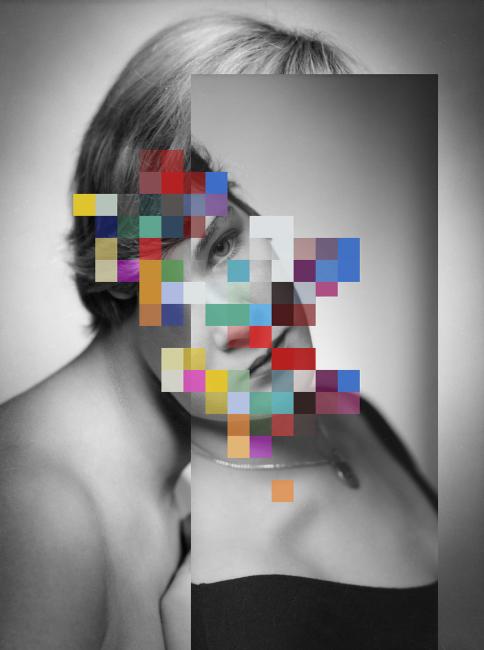 Photo credit
Title: (Re)imagining the image – II. © Kenneth Kajoranta