Seminars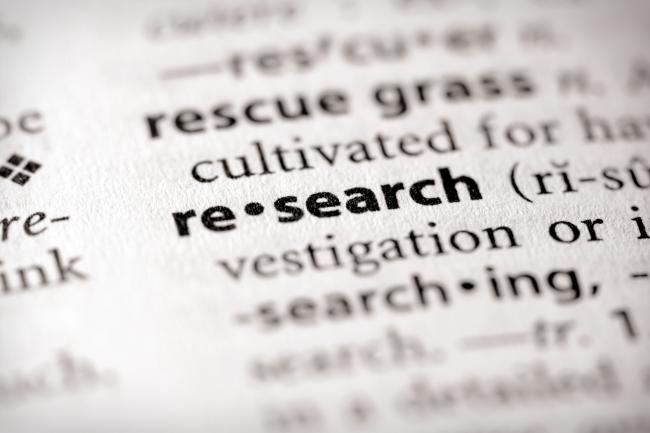 SMEER seminars autumn 2022
More seminars will be announced later on (usually at Thursdays 13.30-15.00). Completed seminars can be seen further down the page under its own heading 
Next seminar, autumn 2023
_____________________________________
Completed SMEER seminars,  2023
2023-05-04 13:30-15:00
Phd-student seminar
Assoc. Prof Jesper Boesen, Jönköping University
Title: Om disputationen: Ett samtalsseminarium, där erfarenheter utbyts kring själva disputationen och där Jesper delar med sig av erfarenheter från ett 60-70-tal disputationer.
Location: 9D 321
2023-03-31 13:15-14:00
Research seminar (in collaboration with biology seminars)
Martin Scheuch, University College for Agrarian and Environmental Pedagogy, Austria
Title: Citizen Science and Learning Biology - examples and  insights from two Austrian projects
Location: 5F322
2023-03-30 13:30-15:00
Research seminar
Dr. Wanda Sass, University of Antwerp och Karlstads universitet
Title: Honing action competence in sustainable development: what happens in classrooms matters
Location: 5F322
2023-03-27 13:00-15:00 (pay attention to the time)
60% - seminar
PhD stud. Annika Forsler
Titel: Teaching about Sustainable Development: In the light of Pedagogical Content KnowledgeLäsare:
Reader: Läsare: Dr. Marlene Sjöberg, University of Gothenburg.
Plats: Zoom
2023-02-23 13:30-15:00
90% - seminar
PhD stud. Jan Axelsson
Title: Transformation genom variation och interaktion i svetsundervisning
Reader: Christina Olin-Scheller
Chair: Daniel Olsson
Location: 5F322
2023-01-19 13:30-15:00
Article seminar
PhD stud. Anna Clara Rönner
Title: Young pupils' understanding of bacteria and virus in the aftermath of COVID-19"
Zoom
Completed SMEER seminars,  2022
2022-01-14 15:15-16:45
Lic-seminar (Educational work)
Lic. stud. Lorena Solvang
Title: Educational technology for visualization in upper secondary physics education - the case of GeoGebra
Opponent: Prof. Ellen Karoline Henriksen, University of Oslo
Location: 9C 203 (Nyqvistsalen)
2022-02-10  13:30-15:00
Research seminar 
Dr. Güliz Karaarslan Semiz, Department of Science Education, Ağrı/Turkey, guest researcher, Stockholm University.
Title: A Comparative Study on ESD implementations in green schools in Turkey and Sweden
Location: Zoom
2022-03-10 13:30-15:00
90%-seminar
Lic.stud. Harald Raaijmakers
Title: Powerful eyes, imaginative minds - Experiencing contemporary art and science in a third space.
Reader : Ass. prof. Eva Davidsson, Malmö universitet.
Location: Zoom
Text for the seminar is available under Document to the right. A published article can be dowloaded here.
2022-03-24 13:30-15:00
Book seminar
Dr. Torodd Lunde
Title: Presentation of  a book project about didactical models
Location: 5F322
2022-04-07 13:30-15:30
Extra seminar, CSR (Emelie Hindersson)
Come and be inspired by guest lecturers from the Climate Psychologists and the Terra-P project
Title: How can climate change be managed and transformed into action?
Location: 5C337
2022-06-02 13:30-15:00
Research seminar
Associate Prof. Jorryt van Bommel
Title: Young students' choice of representation when solving a problem-solving task on combinatorics
Location: 5F416
2022-06-16 13:30-15:00
Research seminar BriCCS-project: Nina Christenson, Jesper Haglund, Niklas Gericke, Michael and Carola Garrecht
Title: Climate literacy among the general public and in school, an update and preliminary findings from the BriCCS project
Location: 5F322
2022-09-14 13:30-15:00
60%-seminar
Lic.stud. Annika Thyberg
Title: Visually communicating epigenetics in school: Reasoning with visualizations at different levels of biological organization
Reader: Associate Prof. Carl-Johan Rundgren, Stockholm University
Location: 5C322
2022-09-15 13:30-15:00
Reasearch seminar
Researchers from NMBU in Norway present research from their project ESD in Practice: Astrid Sinnes, Arjen Wals Ingrid Eikeland, Rosalie Gwen Mathie och Ane Eir Torsdottir
Title: Whole school Approach to Education for Sustainable Development
Location: 9D321
2022-09-16 10:00-12:00
Lic-seminar, biology
Lic.stud. Harald Raaijmakers
Title Powerful eyes, imaginative minds - Experiencing contemporary art and science in a third space
Opponent : Associate Prof. Marianne Achiam, University of Copenhagen
Location: 21A342 (Eva Eriksson-salen)
Download Licentiate thesis here
2022-10-05 15:15-17:00
Planning seminar
PhD student Andreas Borg
Title: Programming as an instrument in mathematics education
Reader: Kenneth Ruthven, Professor Emeritus, Cambridge University
Location: 3D410
2022-10-27 13:30-15:00
Research seminar
Assoc. Prof. Badiossadat Hassanpour
Department of Architecture, Faculty of Architecture, Eastern Mediterranean University, North Cyprus
Title: Advocacy of cultural evolution in education: critical overview of architectural education experience 
Location: 5F416
Short Bio: Associate Prof. Dr. Badiossadat Hassanpour is a full-time academic member of the Department of Architecture at Eastern Mediterranean University and M.arch program leader. She received her PhD from Universiti Kebangsaan Malaysia and has authored more than 40 papers in international refereed press concerning technology & design education, innovative pedagogies, education for sustainable development, transparent assessment, and quality assurance in higher education.  
2022-11-10 13:30-15:00
60%-seminar
Lic.stud. Stina Eriksson
Title: Analogy Competence for Science Teachers
Reader: Nina Kilbrink
Location: 5F322
2022-11-24 13:30-15:00
Research seminar
Postdoc Peter Lampert
Title: Action Competence for Insect Preservation
Location: 5F322
2022-12-07 13:00-15:00
60%-seminar
PhD-student, Helen Brink
Title: Teknikundervisning med digitala verktyg för särskilt begåvade elever
Reader: Maria Hjalmarsson
Chair: Valerie Margrain
Location: 3D512A