River ecology and management
The River Ecology and Management (NRRV) research group at Karlstad University.
NRRV is a research group connected to the subject of Biology and the Department of Environmental and Life Sciences at Karlstad University. The group mainly focuses on applied research projects that concern human impact on rivers – valuable natural resources – and how this impact may be minimised.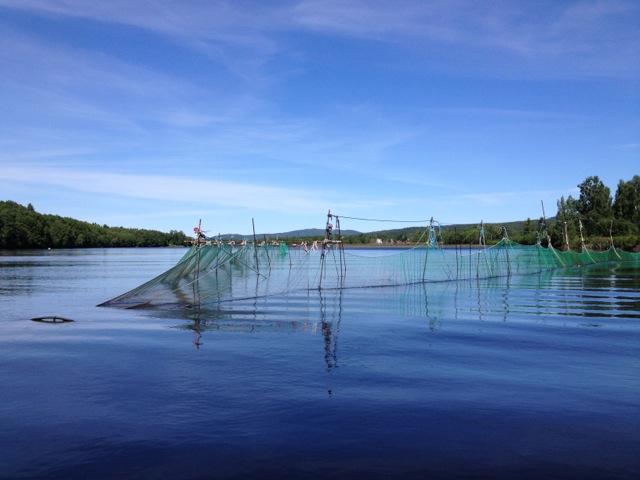 The River Ecology and Management Team conducts basic and applied research on many aspects of aquatic ecosystems
We focus on fluvial systems, from small streams to large rivers, with a particular emphasis on solving real-world conservation problems for aquatic species.  Recent large projects have focused on fish migration and fish passage, life history research on migratory species, winter ecology, forest-stream interactions, and fish-mussel host-parasite ecosystems. Our state-of-the-art stream aquarium facility allows us to conduct basic research year-round, to link ecological theory with our applied research.
We are a core group of eight senior researchers, with a number of graduate students. We maintain an extensive international network, with collaborators throughout Europe, North America, and beyond.  
Faculty:
Affiliated & guest researchers:
Richard Durtsche, Professor (Northern Kentucky University)
Denis Lafage, Postdoc, ecology
Anders Nilsson, Professor, aquatic ecology (Lund University)
PhD-students and postdocs:
Kristine Lund Björnås, PhD-student, fish ecology
Rachel Bowes, Postdoc, ecology
Karl Filipsson, PhD-student, fish ecology
Raviv Gal, PhD-student, ecology
Jacqueline Hoppenreijs, PhD-student, ecology
Andrew Harbicht, Postdoc, fish ecology
Project assistants, field- and laboratory technicians,:
Khadija Aziz, Project assistant
Niclas Carlsson, Field technician
Geni Carmen Zanol, Laboratory engineer