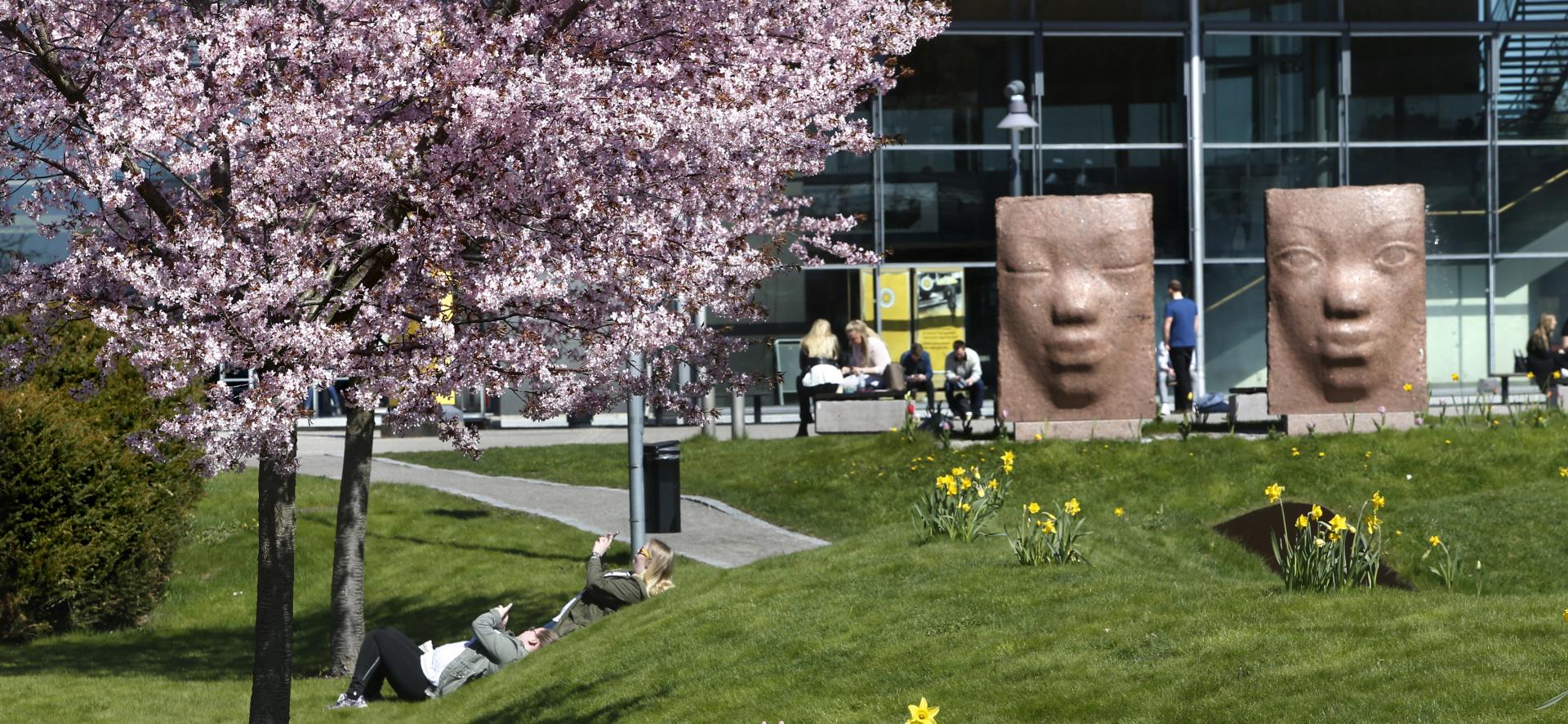 Risk- and environmental studies
We educate future strategists and administrators of environmental and safety issues. We research the way in which society handles sustainable development, climate-related risks and public safety.
Risk and Environmental Studies has moved to Studenternas hus!
We have moved from our previous premises in House 21 and you now find us in Studenternas hus, second floor, above Pressbyrån!
Risk and environmental studies is an interdisciplinary subject that developed from environmental science, public health and risk management. The subject is mainly focused on society's need to systematically handle different threats and risks posed to health, socially important functions and the environment. Risk and environmental studies includes analysis of threats as well as preparatory and preventative measures taken as part of sustainable development.
Education
At Karlstad University, risk and environmental studies includes natural and social science as well as the humanities. We offer many different freestanding courses (many as distant education), and are responsible for two study programmes:
Graduates from these programmes are prepared for careers in environmental work, systematic security work and adaptation to climate change. The bachelor's programme integrates risk management and environmental science, focusing on society's handling of different environmental crises. The master's programme combines public safety, which aims to prevent personal injury in different environments, with studies of large-scale societal risk. These two areas are complemented by courses in risk communication, risk perception, adaptation to climate change and sustainable development.
Research
Risk and environmental studies is one of the subject areas offered at doctoral level at Karlstad University. Depending on specialisation and because of the interdisciplinary nature of the subject, doctoral students may be connected to different graduate schools. These include the national Centre for Natural Disaster Science, a partnership between Uppsala University, the Swedish Defence University and Karlstad University (and designated a strategically important research area by the government), as well as the multidisciplinary graduate schools of health and regional studies at Karlstad University.
Two research centres are based at the subject:
Both centres collaborate extensively with other subjects and partners within and outside the university. The centres also form platforms for partnerships between the university and the community in their research areas. Some staff members from risk and environmental studies are also involved in the Centre for Regional Studies (CRS).