Chemistry
Doctoral programme in Chemistry at Karlstad University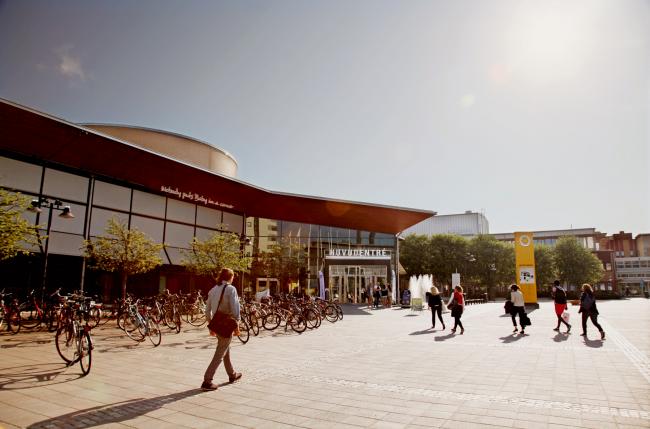 PhD studies in chemistry are given with five specializations at Karlstad University: analytical chemistry, biochemistry, physical chemistry, materials science, and chemistry education. Chemistry as a subject includes the study of basic and applied processes at the molecular level. These studies lead to the creation of new knowledge, development of new processes and methods, and provide support for the social and technological development in many different areas.
At Karlstad University is currently conducted research of fundamental nature with relevance to applied chemistry. The research is mainly based on experimental approaches at the molecular level. The research is conducted through partnerships and other forms of knowledge exchange, in line with the technological development in the current research.
In analytical chemistry, research is conducted on separation methods, both in bioanalytical chemistry and for metals. In biochemistry, the main field is macromolecular structure and function in biological processes, using molecular genetics and biotechnological applications. The physico-chemical research is focused on surface and colloid chemistry and nanomaterials. The materials science research in chemistry is multidisciplinary and is focused on molecular processes in the boundary layer, and combines natural sciences, particularly chemistry and physics, with engineering sciences.
The chemistry education research is conducted in close cooperation with both specialized topic research and teacher training. Research may address all the considerations linked to the substantive teaching of chemistry. It may be for classroom studies and student teachers and active teachers' perceptions and professional development.
The objective of a doctoral program in chemistry is that the PhD students shall demonstrate advanced knowledge and skills and be able to apply modern methods and model systems in their subject area as well as to train and develop their ability to independently run scientific projects and evaluate and communicate results in science and in society in general.