SERVSIG Best Service Article Award to The Service Research Center (CTF) for the second time
2023-09-22
This award recognises "The best article in the service literature published during a calendar year" across international journals. It's the second time Ingo Karpen (CTF) wins this prestigious award.
Ingo Karpen, given it's the second time you receive this prestigious award, why has your research drawn such interest do you think?
- First, I am incredibly thankful for the service research community to appreciate the quality and novelty of our research, first in 2013 and now in 2023. The "SERVSIG Best Service Article Award" honours the best article in the international service literature published during a calendar year. Being part of CTF—the Service Research Centre at Karlstad University—we are continuously seeking to advance service thinking and practice, to help businesses, public institutions and the community to prosper. Our paper on "Actor Ecosystem Readiness" (AER) in the Journal of Service Research highlights that people need to be "ready" to increasingly deal with a myriad of touchpoints and people throughout their daily lives and tasks. For example, increasing self-service technologies and mobile app solutions put more responsibility into the hands of customers to pursue their daily tasks, across various ecosystems of such touchpoints and people. But are customers, or employees ready at an emotional, cognitive, motivational, or interactional level to effectively contribute to or deal with their environments?
Our paper introduces an in-depth review of the readiness concept, featuring the exciting problematisation method, to advance our understanding of readiness and how it may play out. We thereby provide a rigorous theoretical foundation and comprehensive research agenda that the service research community can draw on. Importantly, we also offer implications around designing services intentionally to better support people's readiness and alleviate potential non-readiness, in the interest of minimising dysfunctional service encounters and enabling more meaningful experiences.
In what way do you think your research will make a difference for people/users?
- One example: dysfunctional or problematic service encounters often result from insufficient customer or employee readiness. Without adequate readiness, service processes may break down, and lead to stress, disengagement, or even deviant behaviours. Customer misbehaviour, for instance, has notably escalated since the onset of the COVID-19 pandemic. From an uptick in unruly airplane passengers and increased verbal and physical abuse of frontline workers to enhanced misuse of shared resources like rental cars or e-scooters, service providers worldwide are grappling with both the increased number and intensity of dysfunctional customer behaviour.
While customer misbehaviour is traditionally linked to contextual and personality factors, our AER framework offers deeper insights. For instance, a gym member's refusal to clean equipment post-use might arise from a lack of motivational readiness and will require regular reminders through signage or staff or incentive programs like loyalty points for consistent compliance. In contrast, territorial or confrontational customer behaviour on planes, in retail stores, or cafes, stemming from insufficient emotional or interactional readiness, will necessitate conflict resolution and empathy training for staff, calming servicescape modifications, and clearly defined escalation procedures and guidelines.
Understanding the concept of 'readiness' and its different manifestations (e.g., emotional, cognitive, interactional, and motivational) can thus help organisations in designing more effective service environments to curb misbehaviour and minimise problematic service experiences. Some people may need more emotional or cognitive support, others may benefit from greater motivational or positive interactional stimuli to be ready to participate in a service process. The concept of readiness is applicable across contexts: think people being (non)ready in conventional service environments such as tourism, healthcare, legal institutions, education, or beauty services. However, readiness will also emerge in sustainability and AI contexts, for example, as a critical success factor. Changing citizen consumption practices towards greater sustainability, for instance, is going to be impossible without their readiness to adopt new practices. Similarly, the use of AI will enable new business and service opportunities, but AI needs to be designed for different levels of readiness.
These kind of service systems are often built on or around technology – would it be possible without tech?
- Readiness is critical even in service environments without or with little technology input. For example, a customer might not be ready (in the mood) to talk a lot with the hairdresser during their haircut; a patient might not be ready (mentally available) to discuss a possible treatment plan after receiving challenging health news; a citizen might not be ready (emotionally or interactionally) to deal with legal consequences during or after a court ruling; and the list goes on. While technology can increase the need for readiness where users (whether customers or employees) are required to take over more tasks, readiness remains generally relevant wherever we have experiences as human beings.
Is there any research that you work on right now/near future that you can tell us about?
- I continue working with my wonderful co-authors around the topic of readiness. For example, recently we studied how selectors (formerly known as bouncers or doormen) in Berlin music clubs screen potential customers for their readiness to contribute to a desired club atmosphere during music events. When customers' readiness levels are perceived to be insufficient or compromised, for example due to alcohol or appearance conditions, selectors may reject customers and refuse entry. Readiness can thus become a strategic factor in curating positive service atmospheres, and we are interested in how this unfolds with important implications for firms and customers.
I am also highly interested in the notion of 'designing for readiness'. We point to this aspect in our Journal of Service Research article. Not all people bring the same readiness to the table. And service design seeks to account and accommodate for such readiness variety, by designing services that address different needs. Yet strategically there are many questions around designing for readiness. While service design has been fundamental to recent solution developments across industries, there is greater strategic consideration - or strategic design - needed. Again, areas which I am excited to continue doing research on in the future.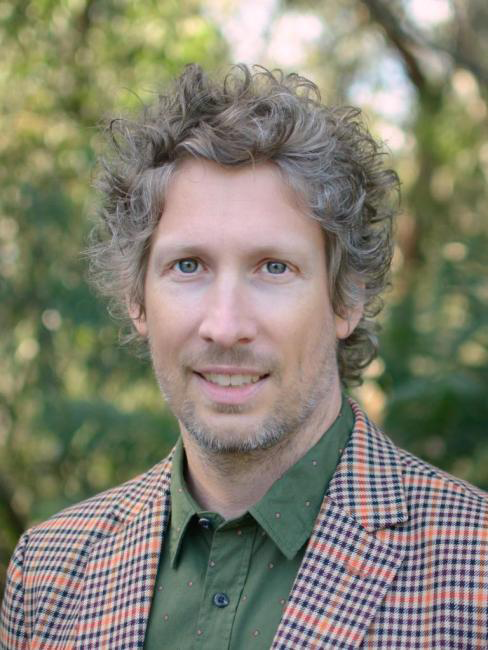 Ingo Karpen, Professor of Business and Design at CTF.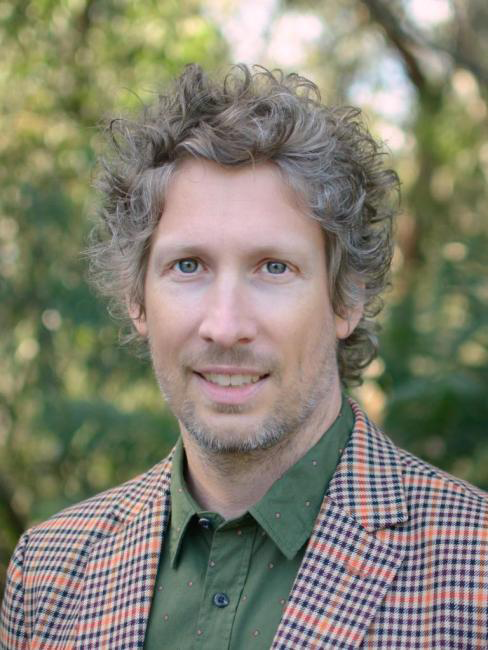 Ingo Karpen, Professor of Business and Design at CTF.