Research for sustainable development and more focus on services in the manufacturing industry
2022-02-03
A model for servitization in practice and a model for collaboration between research and the business community. These are some of the results of the project ServzChall where researchers from CTF at Karlstad University have collaborated with companies in the manufacturing industry to develop new knowledge on servitization. For the companies, this has been an opportunity to take a step forward in their servitization journey with the support of research.
- It has been an exciting process. The aim was for the companies to become more service-oriented and for us to create research that can be disseminated and benefit companies outside the project as well, says project manager Maria Åkesson, Senior Lecturer in Business Administration.
Focus on collaboration and knowledge exchange
ServzChall is based on co-production, and the commitment from the companies has been crucial for the implementation and success of the project. In the project, the companies were tasked with specific challenges and goals related to servitization so that the researchers, as well as the other participants, could follow the work and development as the project progressed.
- We worked together through workshops and company visits where the companies got to present and account for their work to get feedback from us researchers but also to discuss and share experiences with each other, says Maria Åkesson. It has been an inclusive environment where participating companies have been open about their challenges and shared solutions with each other. And we have received useful input for our research, says Maria Åkesson.
The companies confirm a successful project
- Our participation has given us an energy boost and a confirmation that we are on the right track in our servitization journey, says Omed Rawandi, Business Area Manager for Automation and Digital Solutions at Voith Hydro.
-In addition to feedback and knowledge transfer from the researchers at CTF, we have received a lot of knowledge and inspiration from the other participating companies. Since the companies in the project represent different industries, everyone has been very open to sharing good examples and the discussions have been enriching, says Mattias Skrinning, Business Area Manager for Global Customer Support at Kongsberg Maritime.
- Having the opportunity to have several people involved in the project has made it easier to continue discussions within the company and create a good basis for new perspectives, says Stefan Roxenby, Business Development Manager for Packaging Solutions at BillerudKorsnäs.
Ongoing journey and continuous development
Servitization is about developing services in relation to existing products to generate new revenue and create new value for the customers. In line with increasing globalisation and competition, companies are more and more concerned with providing good service, but that also brings challenges, explains Maria Åkesson.
- During the project, it became increasingly clear that servitization is an ongoing journey that affects the entire company and not something that can be done in the blink of an eye. In order to succeed, you need a new approach that permeates the entire organisation, and this is where we hope that our work and research can be useful. The process is also facilitated by committed and driven individuals in the companies, which has been clear in the companies who took part in the project.
Paved the way for further research and development
Maria Åkesson identifies several gains with the project.
- The companies have made great progress in their servitization journey and we now have a stronger focus on this field of study here at CTF. Our approach used in the project is applicable to future projects and a good example of how we can co-create value with our partner companies. We have also identified two new focus areas for further research; gender and gender equality, and sustainability, which can lead to important renewal in the area, concludes Maria Åkesson, who hopes to continue to develop these focus areas in collaboration with companies in future research projects.
The project was funded by the Knowledge Foundation and the participating companies: Voith Hydro AB, BillerudKorsnäs AB, Cellcomb AB and Kongsberg Maritime AB.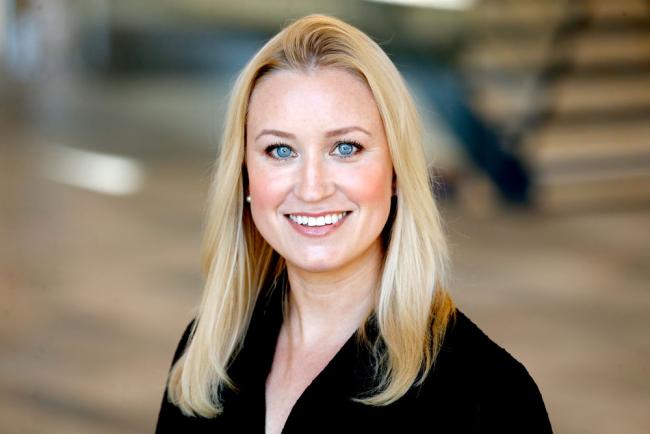 Maria Åkesson was the project manager for the three-year project that has now been completed.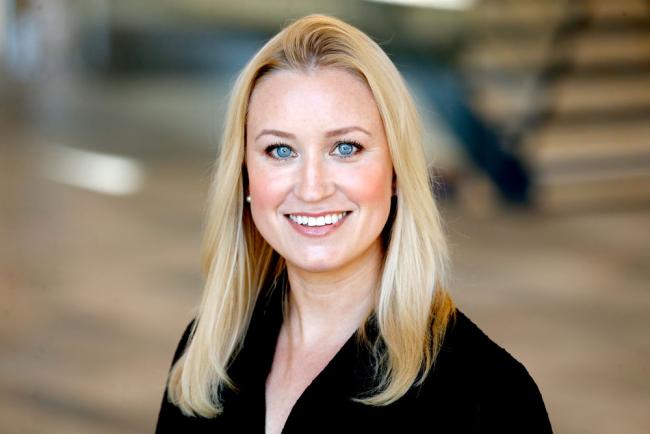 Maria Åkesson was the project manager for the three-year project that has now been completed.