The project Privacy&Us – how to combine privacy and usability
2020-12-17
We are often exposed to privacy information that is designed in a way that urges us to quickly give our consent and disclose more data than necessary. Through the project Privacy&Us, Karlstad University has for the first time coordinated a project within a European framework programme.
The project Privacy&Us (Privacy & Usability), which ended recently, has trained thirteen innovative Early Stage Researchers (ESRs) within the field of privacy and usability in reasoning, designing and developing new useful solutions to protect the privacy of citizens.
- The expertise within the Privacy&Us project is very important for the business sector, authorities and the academic community and we are pleased that it has been so successful, says Simone Fischer-Hübner, professor of computer science at Karlstad University.
All thirteen of the ESRs received extensive training and were involved in cross-sectoral and interdisciplinary collaborations. The privacy and usability research and education involved computer science, psychology, social sciences and law.
- Privacy&Us has made a significant contribution to the development of the latest technology in privacy and usability research, says Simone Fischer-Hübner. The research has in particular contributed to improving usability, transparency, integrity in decision-making, the design of useful security and confidentiality rules and creating an understanding of privacy risks.
Five of the ESRs worked at industrial/state partners and seven worked at academic partners. All of them were enrolled at various partner universities that were part of the network and have conducted research projects that resulted in a number of doctoral theses and academic publications.
Doctoral students Agnieszka Kitkowska and Patrick Murmann successfully defended their doctoral thesis at Karlstad University in October 2020. Agnieszka Kitkowska also received the honorary award at the CHI 2020 conference – the most prestigious international conference on human computer interaction.
The consortium's partners included:
• 4 European universities
• 1 Israeli university
• 3 European companies
• 1 German data protection authority
In addition, seven other academic and non-academic European partners were actively involved.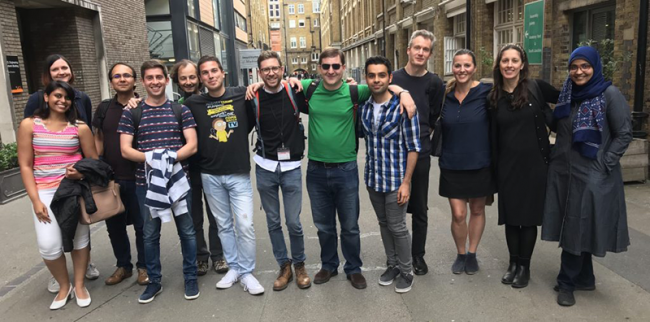 Participants in the project Privacy & Us, including Agnieszka Kitkowska and Patrick Murmann from Karlstad University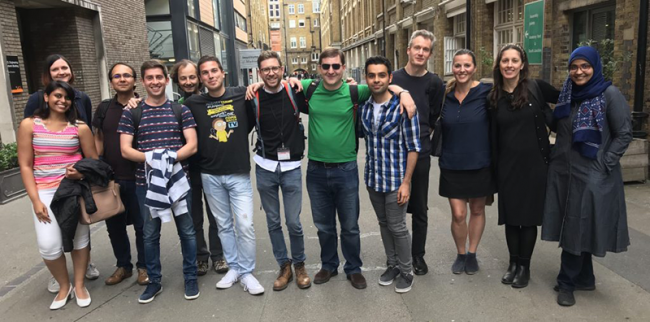 Participants in the project Privacy & Us, including Agnieszka Kitkowska and Patrick Murmann from Karlstad University