The project management book of 2020[ was written by Karlstad Business School's own Tomas Gustavsson
2021-06-10
With a clear through line and a strong focus on details, Tomas Gustavsson describes the key elements of the agile approach.
The statement from the jury emphasises your simple and clear manner of describing the agile approach. How do you achieve that?
- Whenever I describe how to do something, I try to incorporate both the larger perspective and the small details, explains Tomas Gustavsson, senior lecturer in Information Systems and Project Management at Karlstad Business School. I focus on the small details that should not be considered fun facts intended to make the reading experience easier. Some say the Devil is in the details, so I try to help the reader avoid encounters with horned mythical beings.
You say that the book alone will not make the reader an agile project manager, but what qualities does someone need to do well?
- You need to be humble about the fact that there are different paths towards the goal. It is imperative to avoid normative thinking and being convinced that something is the best option. As someone very cleverly put it, 'best practice' just means that it worked well at some point. There is nothing to indicate that it will work well now.
The jury appreciated your way of describing the through line of the agile approach. In your opinion, what is the through line?
- Not being afraid to experiment and try different things is absolutely key. 'Kaizen' – or constant improvement as it is often referred to in a Lean context – is an equally essential through line of the agile mindset. Finishing things in increments and learning as you go is central.
This is the second time a book of yours is awarded Project Management Book of the Year. Will you be gunning for a hat-trick?
- Haha, good question. That would be amazing, but I don't currently have a book in the works that would be up for the award. Then again, my last win was in 2008, so maybe I should set my sights on 2034.
The Project Management Book of the Year
Awarded by Svenskt Projektforum since 2008 and must be written by a Swedish author. The 2020 selection included 10 books, and Tomas Gustavsson received the award for the second time. Tomas won his first award in 2008 and is now the first person ever to receive the award twice.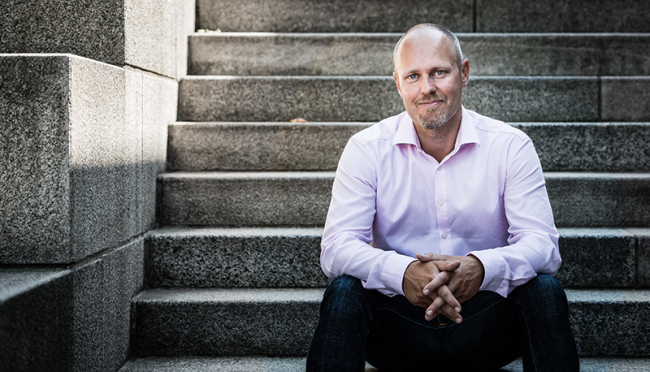 Photo: Karlstads universitet
Tomas Gustavsson, universitetslektor i informatik och projektledning vid Handelshögskolan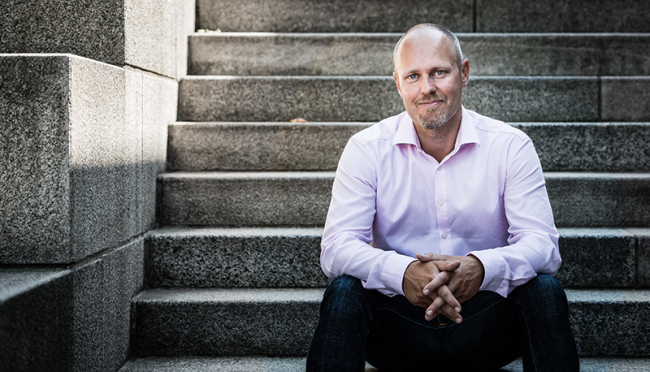 Photo: Karlstads universitet
Tomas Gustavsson, universitetslektor i informatik och projektledning vid Handelshögskolan