Plan for a smaller Christmas dinner to minimize your food waste
2020-12-16
During the Christmas and New Year holiday record amounts of food is wasted. But, it is possible to reduce food waste with relatively simple means. Here, researchers at CTF, Service Research Center at Karlstad University, share some tips for a more climate-smart Christmas.
"This year Christmas will be a bit different, and we cannot celebrate as usual with our loved ones. We are urged to avoid congestion the days before Christmas by doing our grocery shopping earlier and freezing the food, says Helén Williams, Associate Professor of Environmental and Energy Systems at CTF. "When planning your purchases, also think about how you can reduce food waste."
Helén Williams conducts research on the role of packaging for reduced food waste together with her colleague Fredrik Wikström.
Food waste increases during the Christmas and New Year holidays
"During holidays, we like to treat ourselves more than usual. We know there is an increase in food waste when we buy lots of food for big Christmas dinners where the food is left out at room temperature for a long time, which in turn makes us unsure whether we can eat the leftovers. When having a big Christmas dinner with many guests we often buy food that only a few people want to eat, and then it is thrown out," says Fredrik Wikström, Associate Professor of Environmental and Energy Systems at CTF. "Even if no one plans to buy food only to waste, it often happens."
Planning and handling is key
Planning is necessary to reduce food waste and here are some simple tips
"Buy smaller amounts of food. Let everyone in the family choose an item for the Christmas dinner, buy it and skip the things you usually buy but only one person wants. Buy smaller packages of, for example, salmon and herring, and consider buying pre-sliced Christmas ham this year," says Helén Williams. "Throwing away food has a significantly greater impact on the climate than the extra packaging materials used in smaller packages."
Even if we are tempted to buy large packages, or more packages at a lower price, it is not favorable for neither the wallet or the environment if the food ends up in the garbage, the researchers continues.
"It is also important to handle and store the food properly. Do not leave the food out longer than necessary at the Christmas dinner to prevent spoiling any leftovers. There are many tips online on how Christmas food can be transformed into new dishes," says Fredrik Wikström. "The best thing for both the environment and the economy, however, is to spend more time planning the food. It can be a smaller and simpler, but still a Merry Christmas."
"This year, many dismal climate records have been broken and there are many reports of collapsing ecosystems. This is why it is extra important that we all take responsibility. Food waste accounts globally for six to eight percent of the climate impact, and is a major waste of resources," concludes Helén Williams. "The fact that we also have an ongoing pandemic with increased spread of infection makes it more important than ever to think once more this year when planning Christmas this year."
Six ways to cut down your waste this Christmas:
• Plan your food purchases
• Buy less food
• Do not buy traditional food for the Christmas dinner that no one eats
• Buy smaller packages
• Buy pre-cut slices if you do not eat a whole Christmas ham or turkey
• Refrigerate food that is not eaten promptly and eat leftovers later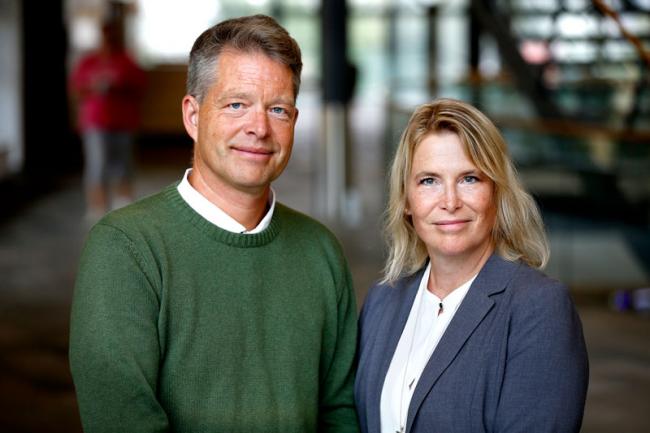 Photo: Linn Malmén
Fredrik Wikström and Helén Williams.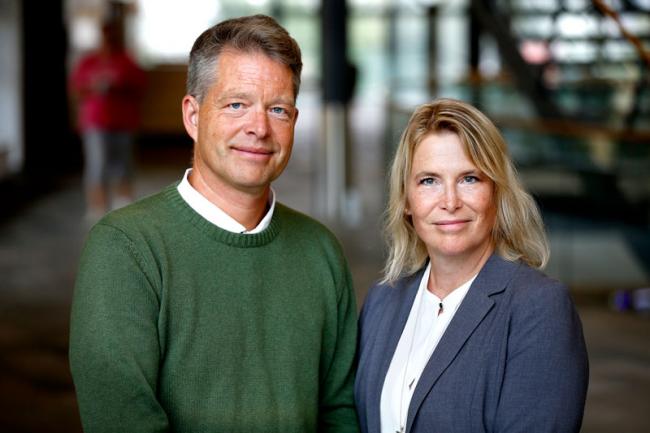 Photo: Linn Malmén
Fredrik Wikström and Helén Williams.