New book on property valuation
2021-09-03
Bo Nordlund, senior lecturer in Business Administration at Karlstad Business School, and Hans Lind, professor in Real Estate Management, have written the book Advanced Issues in Property together. Among other things, the book contains a practical discussion about how uncertainty in property valuations can be interpreted.
The book introduces readers to controversies and discussions in property valuation, including the relevance of market value with regards to valuation related to loan purposes, how uncertainty in property valuations should be interpreted and the relationship between market value and fair value in financial reporting.
- Both of us have taught and worked with property valuation in different ways, says Bo Nordlund. There are quite a few basic books on the subject, but not many that expand on the issues in property valuation where there are disagreements.
Can you give us a few examples?
- For example, what does the definition of market value really mean and what methods are used in practice? What does businesses want to know and what is hard for them to grasp when then the market fluctuates? The textbooks naturally say one thing, but how is property valuation actually done? Both Hans Lind and I have different insights regarding different areas and we know where to find many of the controversies. We have tried to discuss these issues and interpretations in our book.
Overlapping knowledge
- We work within a big, overlapping field. As a professor, Hans' background is in the academic and theoretical realm. He has also been active in the field for a very long time.
I have worked as an accounting specialist for an accounting firm and I have discussed interpretations and implementations in property valuations with big companies. I am more focused on accounting, while Hans is more of an economist, and we have written several assessment reports together. We stand out in different ways and complement each other well.
What potential problems are there in property valuation?
- The book covers a very broad area. Everything from definitions of valuation concepts to valuation of sustainable real estate and the future of valuation.
We keep coming back to the fact that the core concept of all property valuation is valuation concepts - in other words what you are trying to conclude when performing a valuation. The most commonly used valuation concept is market value - which in accounting is referred to as fair value. One of the things we have noticed is that when the market is doing well, there are rarely any problems with definitions of value. In the long run it gets better and better. Business is simply good.
But when the market is down or not improving, you are less willing to understand why a potential depreciation of the real estate is necessary. This leads to discussions in various ways.
Market value is, somewhat simplified, based on there being a rational, efficient and informed market, and that there is good liquidity within the market. Real estate is usually unique and to assess the market value you need to look at different types of transactions involving similar properties. Normally you will not find anything that is identical, which means that you have to draw conclusions based on other real estate deals.
In other words, it is the lack of perfect market information that makes these types of assets hard to value. This opens up for management bias, which is when the management of a company wants the interpretations to end up as close as possible to their interpretaton.
Target audience for Advanced Issues in Property Valuation
- Master's students or doctoral students in property valuation will find the book useful. Working professionals who have worked with valuation might also learn things that are not included in the more basic books. Especially when it comes to the controversies. It's a textbook.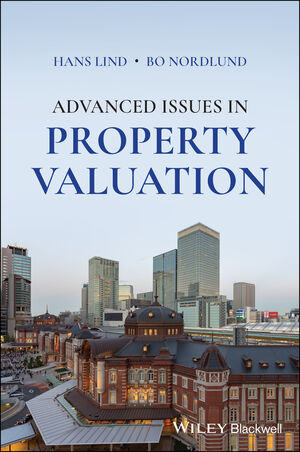 Advanced issues in property valuation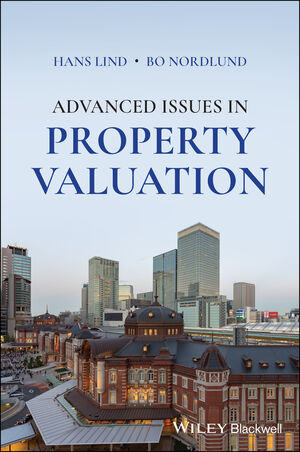 Advanced issues in property valuation