Meet spring with Swedish composers
2023-04-19
In anticipation of beautiful May, singing students at Ingesund School of Music and the school's symphony orchestra invite you to two concerts that promise popular music work with the history of Swedish composers as theme. This is a collaboration with Västanå musik & teater and one of the concerts is given in Berättarladan in Rottneros.
The concerts will include both solo performances by vocal students from the Bachelor Programme in Music as well as choral singing with the school's chamber choir and the choir from the one-year education Music 60 and the College Music Programme. Solo parts in works by Wilhelm Stenhammar, Hugo Alfvén and Elfrida Andrée have been rehearseld by Carl Unander-Scharin, professor of singing at the Ingesund School of Music. The chamber choir performs classic Swedish songs led by Mats Backlund. There will also be orchestral music by August Söderman and Hildur Broström and not least a performance of Lars-Erik Larsson's lyrical work Förklädd Gud with actress Hanna Kulle as reciter.
The project is part of the collaboration between Ingesund School of Music and Västanå musik & teater and Theater Manager Leif Stinnerbom, newly awarded honorary doctorate at Karlstad University.
"The collaboration with the Ingesund School of Music and Karlstad University has only intensified and deepened over the years, says Leif Stinnerbom. Somethingthat we at Västanå musik & teater are extremely happy about. Having the opportunity to play two evenings, both at Ingesund and in Berättarladan and experiencing how tone and words, the latter of Västanå's nestor Hanna Kulle, will be a total experience for the audience both in Arvika and in Sunne!"
"We are really happy that the collaboration with Västanå musik & teater is developing, says Mats Backlund, teacher of choral singing and ensemble leading at theIngesund School of Music. To be able to sing these Swedish classics and Förklädd Gud in the environment at Västanå musik & teater when summer is approaching will be magical."
Cast:
Ingesund Symphony Orchestra
Ingesund Chamber Choir
The MLC/Music Year choir
Vocal soloists:
Arvid Emilsson, Alva Andersson, Indra Nielsen, Josefina Ekholm and Justus Persson.
Johannes Gustavsson – conductor
Mats Backlund – conductor
Hanna Kulle – reciter
Friday, April 28, at 19.00, Stora konserthallen, Ingesund School of Music
Saturday 29 April, at 16.00, Berättarladan, Rottneros, Sunne.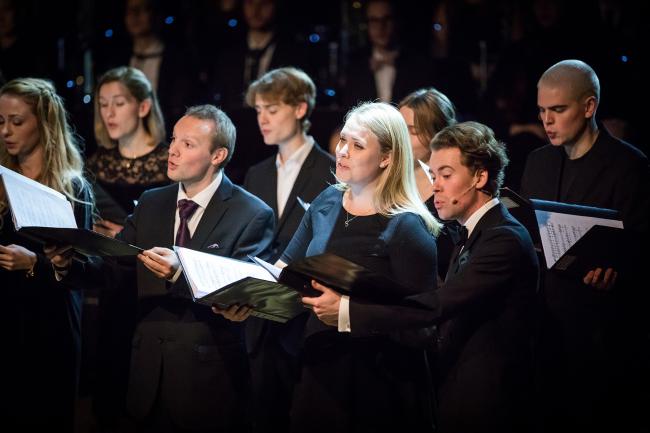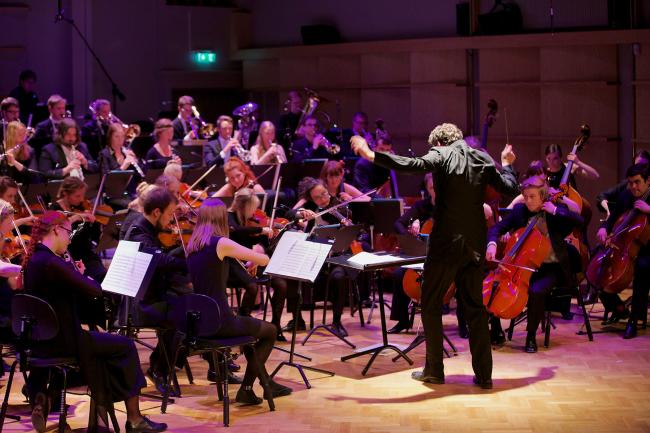 Photo: Martin Hugne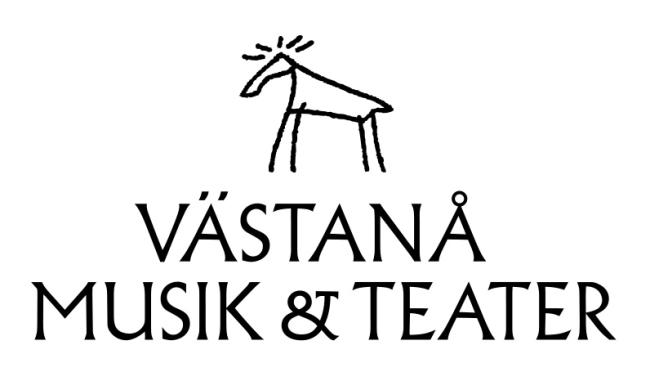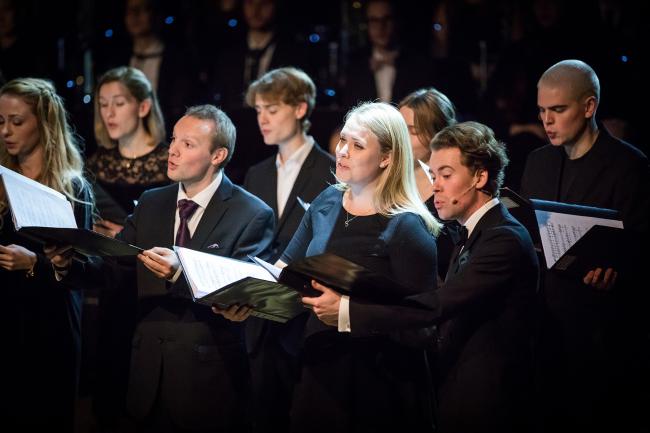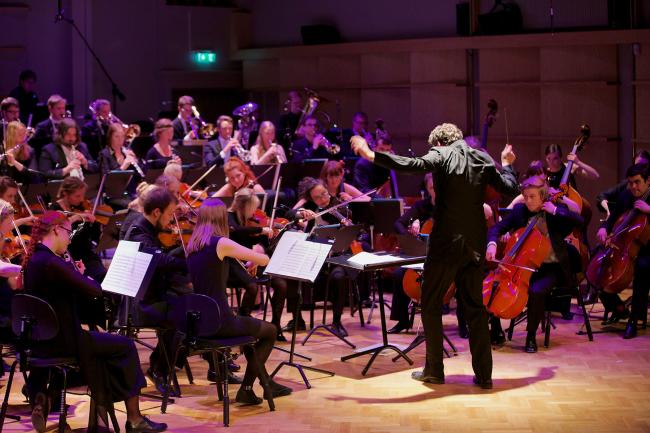 Photo: Martin Hugne