Johan Quist presented participated at the Riksdag's annual Research Day
2023-06-21
Johan Quist, associate professor in Business Administration, was one of four invited researchers who took part in the seminar "Meeting complex challenges with the help of research". The seminar was part of the Riksdag's Research Day 2023, which was held on June 8.
The purpose of the annual seminar is to highlight the value of science for politics, democracy and decision-making and to offer the committees a further opportunity to learn about research findings in their particular fields.
Energy systems, climate change, civil protection and sustainable social welfare are examples of complex societal challenges that affect various policy areas and concern the work of the Riksdag. Policymakers are increasingly having to deal with uncertainty in relation to sector-wide, and often long-term, societal challenges, while at the same time basing decisions on knowledge and research.
Focal points:
To what extent should the Riksdag's committees apply a more comprehensive approach in their work processes or a broader system analysis as a basis for decisions?
What are the current conditions and do these need to be improved?
Karlstad University was represented by Johan Quist, Deputy Director of CTF and CEO of Samhällsnytta AB. He talked primarily about the work that Samhällsnytta AB has carried out together with several government commissions of inquiry. Johan's presentation starts approximately 56 minutes into the seminar.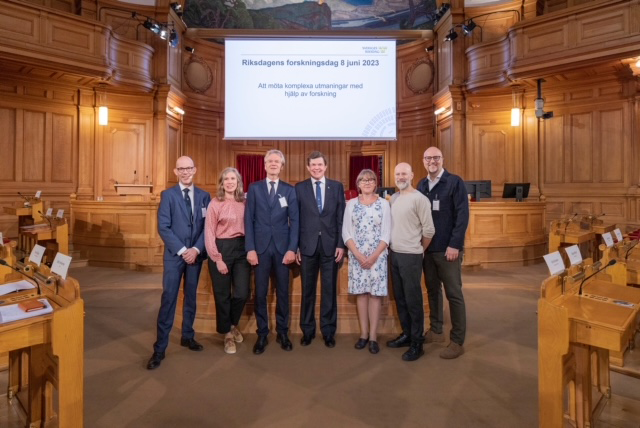 Photo: Foto: Melker Dahlstrand/Sveriges Riksdag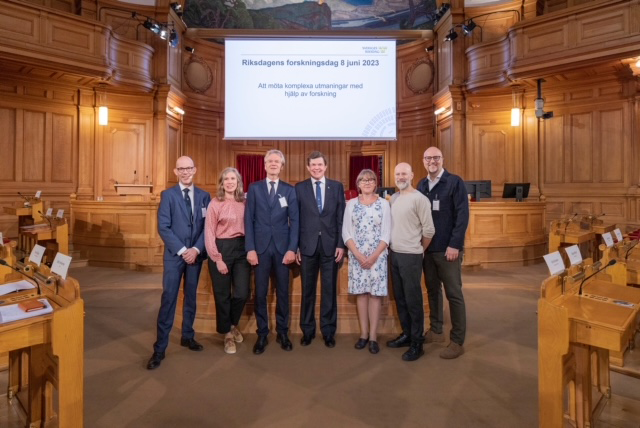 Photo: Foto: Melker Dahlstrand/Sveriges Riksdag