Human aspects are key factors when designing new privacy-enhancing technologies
2020-04-03
As Internet use has increased in society, risks related to privacy online have also become more important. Researchers have developed new technologies to protect the privacy of users, but many people are unaware or choose not to use them. In a doctoral dissertation, Ala Sarah Alaqra has investigated why using privacy protection technologies is complex even though they are available.
"Data is the new currency in this time and age and most people say that online privacy is important to them, but their behavior sometimes indicate the contrary," says Ala Sarah Alaqra. As a researcher in the field of privacy protection, I want to find out why this is so, explore different factors, incentives, and trade-offs that affect the eco-system of data privacy, so that we can eventually be able to aid users in accepting and adopting new technologies that can protect their personal privacy online.
Study of impact towards integrity online
During the process of developing new privacy enhancing technologies within EU projects, Ala Sarah Alaqra was able to investigate human factors in parallel with designing and developing applications and services. Through interviews, focus groups, and surveys, they studied the impact of technical, legal, and human factors on attitudes towards integrity online.
"Our aim was to explore challenges and opportunities with a focus on human aspects for designing usable privacy-enhancing technologies. People's behavior, attitudes, experiences, and mental models influence their perspectives of internet privacy and security. It is too simple to say that privacy is important, since specific situations, contexts, and values are what matters to individuals."
"We were able to frame the problem as a collective issue which involves the understanding of why adapting privacy enhancing technologies is not just simply a matter of making a user accept these technologies. We believe that behavior is not an indicator that users don't care about their online privacy, and that privacy fatigue should be considered. Privacy fatigue is when users are overwhelmed with constant need to be alert and aware of their privacy and privacy protection. In addition, privacy is not the most important incentive, at least not always. There are other things that can get in the way of privacy, for example wanting to use free Wi-Fi in a public space, or in emergency situations where one would use the free Wi-Fi at an airport."
Ala Sarah Alaqra illustrates the considerations that individuals have to deal with, with this example.
"In our eHealth use case, the privacy enhancing mechanism was giving control to patients of the amount of data is shared outside the healthcare in scenarios needed. Like having healthy blood test results shared with a personal trainer without revealing other information from the authentic record. This way, patients would have the opportunity to limit the amount of unnecessary information using redactable signatures (the technology). From our user studies, clinicians in Germany had problems trusting cloud technologies and patients in making their own decisions. Participants evaluating redactable signatures show that they need more guidance and templates. In addition, metaphors such as the visualization of the hand written signature was shown to adhere to their mental models."
A dynamic challenge
Ala Sarah says that the wicked problem of data privacy is a dynamic challenge that defies straightforward solutions. Since there are many factors involved in data privacy, such as technological, legal, and human aspects, we can only aim at mitigating rather than solving this wicked problem. . Implementing the technical solution is the simplest part of our research, however designing and understanding human factors is the tricky part since technology is pointless to privacy protection unless it is put into use (adapted by users).
"There will never be one solution that fits all. The technologies that offer privacy protection must be flexible and continually adaptable to people's dynamic needs."
Ala Sarah Alaqra defended their doctoral thesis on 30 January. You can access the doctoral dissertation: Tinkering the Wicked Problem of Privacy: Design Challenges and Opportunities for Crypto-based Services here.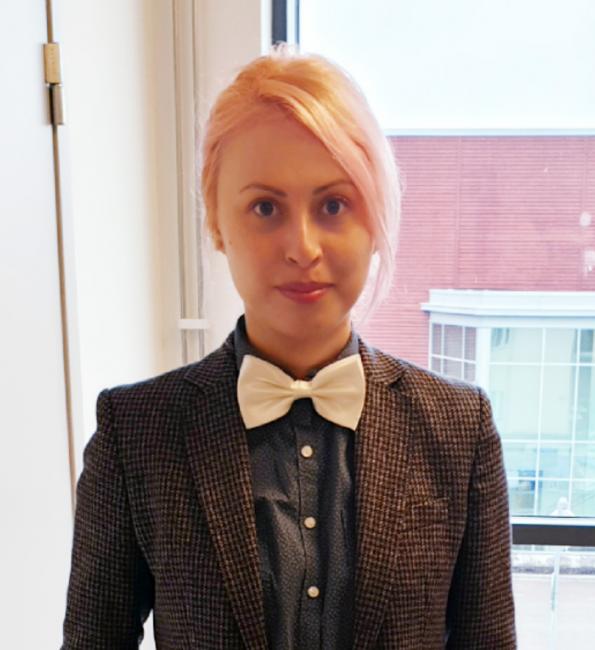 Ala Sarah Alaqra.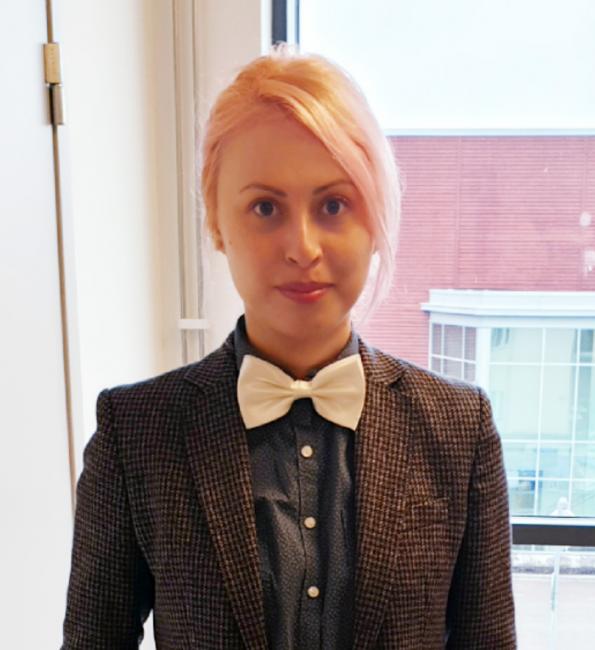 Ala Sarah Alaqra.