How to avoid high consumption and food waste
2022-12-06
Are you worrying about making money last until the next pay day during Christmas? Are you already regretting purchasing that electronic gadget you thought was so necessary during Black Friday? Are you tired of how Christmas traditions generate food waste?
– A good first step is to skip consumption that doesn't really result in any sense of well-being, says Fredrik Wikström, professor at Karlstad University.
In recent years, we have become accustomed to high consumption, and the norm is to consume many different things. Many people also feel stressed over everything they have to do before the holidays. Food must be purchased and cooked. The whole family is invited to a holiday feast that must be an enjoyable experience for all the guests. Gifts must be bought and wrapped. The money is drained from the account while the bad conscience is inflated like a balloon.
At Karlstad University, research is conducted that could be of help when such things become too overwhelming. Fredrik Wikström, professor of Energy and Environmental Technology, and Charlotte Bäccman, senior lecturer, both employed at Service Research Center (CTF), are in complete agreement that there are ways to alleviate your finances, the environment and your conscience all at once — certain ways to withstand all the marketing and calls for consumption invading our lives for Black Friday and Christmas.
– The worst kind of consumption is when we buy things that are used very little, or not at all, says Fredrik Wikström. It puts strain on both our wallets and the environment, while providing neither use nor enjoyment. Food waste has negative effects on both the environment and our finances, completely unnecessarily.
What can you do to avoid wasting food?
– A lot of the waste is the result of old habits and a wish to be generous, says Fredrik Wikström. There has to be many options, and you can't run out of anything. My advice is to make note of which kind of food is often thrown away in your household and then reflect on why that is. When you become aware of what is thrown away and why, it's easier to work out strategies to reduce food waste.
How do I create such strategies?
– It's important that the strategies suit you. Some people prefer careful planning. Others buy products with short expiration dates and improvise based on what they have. Communicate with your Christmas dinner guests beforehand. What is most important for them, what do they want big portions of and what do they only want a small taste of? Adjust the food based on these wishes and expectations, and the guests will be happy without any food being served that no one really wants.
Plans and lists
Charlotte Bäccman says it's good to have a clear structure or plan to get through the holidays. The purpose of the plan is to reduce impulsive behaviour and not be swept up in a shopping frenzy where you buy things just because you think they are cheap.
– Make a shopping list of things you need, says Charlotte Bäccman. It makes it easier to maintain focus, follow your plan and stay on course in the consumer landscape we all live in. The list can also be seen as a motivator. It's fun to find the things on the list and check them off. Of course, sometimes there are things you didn't think of and therefore aren't on the list. My advice is to wait a few days before making the purchase, to see if it still feels relevant. In conjunction to the list, it's good to have a budget. This reduces the risk of impulse purchases.
Many people already do all this. For others, however, this is a completely new way of thinking about consumption. Most behaviour changes are difficult to pull off and require an increased awareness of the new, desired behaviour.
The three aspects of behaviour change
– Behaviour change is usually seen as the combined result of three aspects, says Charlotte Bäccman. These aspects are:
Ability
Our predispositions and what we are good at. For example if the person can cook healthy food.
Motivation
What we think and feel about the behaviour in question. Are there any underlying fears holding us back?
Circumstances
What is our social and physical environment like, in relation to the behaviour? Is it easy to just go outside for a walk, or is the environment loud and unsafe? Can you afford nutritious and healthy food, or is it cheaper to buy intermediate goods or fast food? These external circumstances are often underestimated when we try to change our behaviour.
Charlotte Bäccman especially wants to emphasise this in relation to economy and the environment. These are two factors that do not always go hand in hand, but it is possible to find synergies between them.
– Higher prices and a declining economy forces us to be more restrictive when we do our shopping. An increased focus on the environment also enables a wider perspective on this. It's not only good for our wallets, but also for the environment and the future of our planet. But if your financial resources are limited, it's difficult to consider quality. If you're not used to second-hand shopping, it's easy to instead buy the new fast fashion sweater instead of saving up to afford a sweater from a brand with a more sustainable approach.
Another aspect of limited financial resources is the increased risk of buying on credit, which puts even more strain on your financial situation in the long run.
– The ability to think plan long-term and think rationally are reduced when you don't have much money, says Charlotte Bäccman. That's why it's extremely important to emphasise how the financial perspective affect our consumption habits, says Charlotte Bäccman.
Fredrik Wikström thinks that it is a good idea to lower the ambitions for the holidays, in general, and to reflect on why we spend time with each other and what actually makes us feel good when we meet.
– I think it's important to realise how much adverts and social media affect us. It's time to spend more time listening to ourselves to find out what really makes us feel good. When we do these kinds of exercises with our students here at Karlstad University, almost all of them state that neither travelling nor buying things make them feel good. Being a conscious consumer is to weigh the enjoyment that the act of consumption brings, against the effects it has on the environment. A good first step is to skip consumption that doesn't really result in any sense of well-being.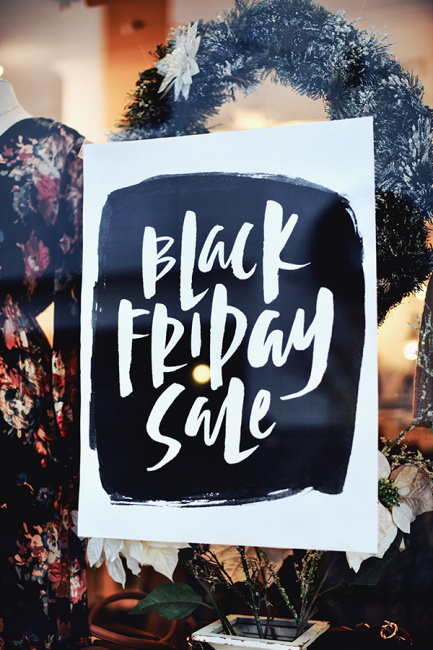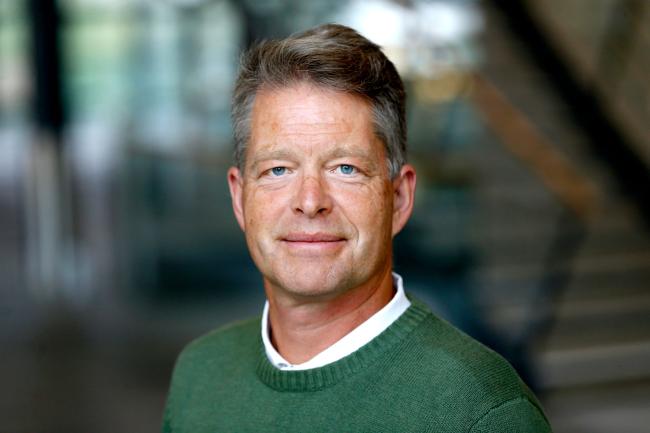 Fredrik Wikström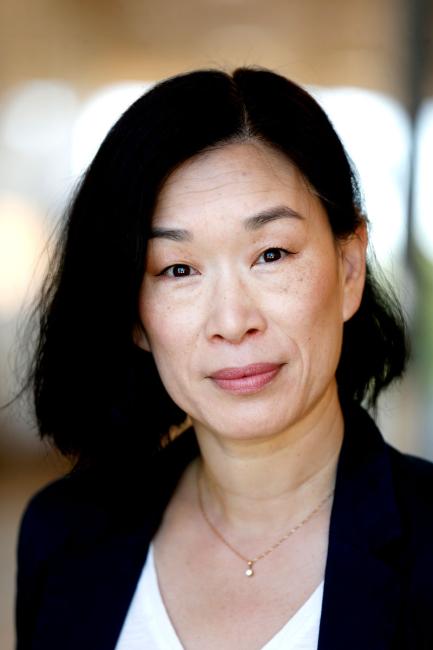 Charlotte Bäccman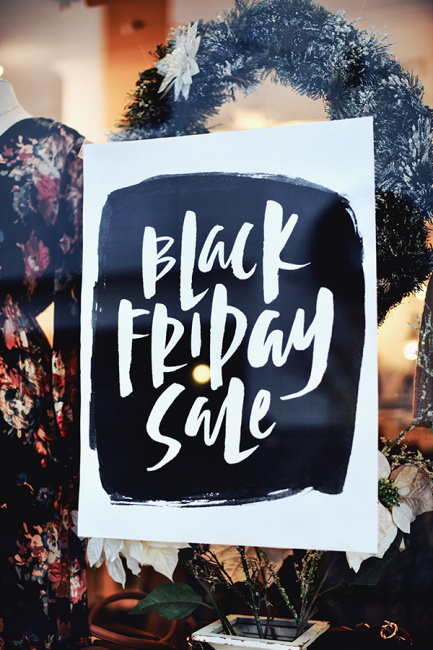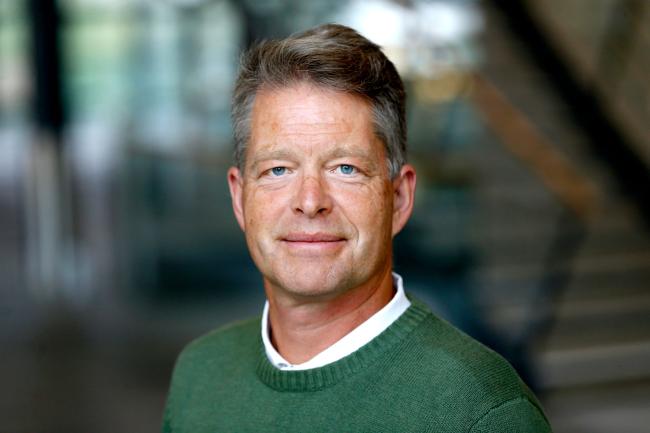 Fredrik Wikström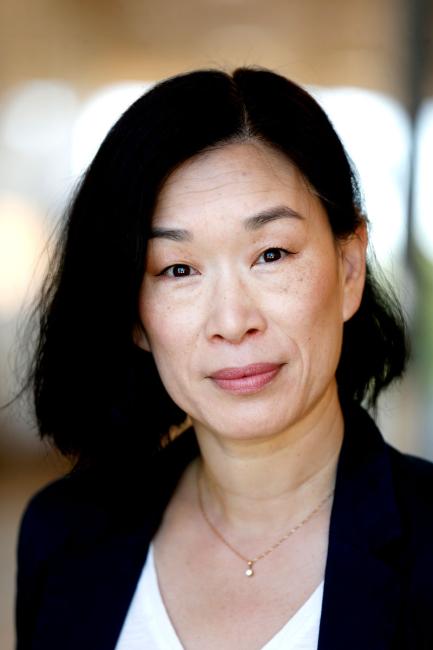 Charlotte Bäccman