Hello there, Ekatherina Zhukova, senior Lecturer in Intercultural Studies...
2023-11-08
... who will start researching renewable energy and gender equality in Yemen.
Can you tell us more?
"Last year we received funding from Formas for a study that will start now in December. We are three researchers who'll be working together – Maria-Louise Clausen from the Danish Institute for International Studies (DIIS) in Copenhagen, Vasna Ramasar from Lund University and me from Karlstad University. The study stands on three pillars: conflict, renewable energy and gender equality."
How will you carry out the research?
"We will conduct a study on the situation in Yemen, a country that has been in a humanitarian crisis for a long time. People lack resources for the most basic needs and the infrastructure is destroyed. Part of the destroyed infrastructure is the central energy supply, so how do they get electricity to cook, charge their phones and so on. The answer is solar energy. In Yemen, the use of solar energy increased 50–70 percent during the conflict. It is quite remarkable and we are going to look at how this has been made possible, which actors made this possible during what effectively is a crisis. We are considering whether it could be local actors, the local population or external actors - such as NGO's, states or other benefactors, for example Sida.
We will also look at the role of gender equality in this, as Yemen is considered to be the country where the gap between men and women is the largest. In the end, the question in the study is – who loses and who gains from the social change that the transition from the fossil fuel to renewable fuel entails. To what extent can renewable energy contribute to women's empowerment? There are studies that show that gender roles change during conflicts when men lose their role as family providers and women have to assume that role instead. Renewable energy has given women that opportunity. There are studies that show that women themselves own small-scale equipment for renewable energy, and this has not only provided electricity for their own household but also an income. We believe that the conflict contributes to the changes in an unintentional way and we will investigate how this happens, which actors make this possible. We will start to collect data from Aden and Sana'a, which are two cities on the opposite sides. If we get the opportunity, we will also try to collect data from the rural areas. The study will last for four years."
This project is not the only study you are doing, what else are you researching?
"I work with three studies at the same time but at different levels. The Yemen study starts now in December. Right now, I'm working on another study on feminist foreign policy together with Malena Rosén Sundström, a colleague at Lund University. Sweden launched a feminist foreign policy in 2014 but discontinued it in 2022. However, France, Canada, Mexico and Chile and several others will continue the work. Our project is about feminism and foreign policy and how it is perceived in different countries. The two don't really go together as feminism is about idealism and foreign policy is about pragmatism and interests. I wonder what the concept becomes when you put the two together, but also what feminism becomes in different contexts. Feminism means different things in different countries, so the study is about foreign policy, feminist foreign policy, and what is the difference between the two and what it means in different countries. We have completed all data collection – gathering material from more than 60 countries – for the study, and we are now in the process of the analysis. The plan is to finalise this next year.
The third project is in the start-up phase, me and Jenny Gunnarsson Payne from Södertörn University are working on an application to be submitted later this spring. That study will be about transnational surrogacy. The topic caught my interest during the pandemic when I participated in a seminar on surrogate mothers in Ukraine, organised by the Swedish Women's lobby. In the past, India was the destination for surrogacy, but now, Ukraine is the destination. The problem is that this first took place during the pandemic, when the children were born without being able to come to their parents because of the travel restrictions. Since then, the problems have continued as a result of the war and women have, for example, given birth to surrogate children in shelters.
The question I ask myself is how it is possible to violate human rights in this way? It is not regulated at all, it is not allowed but still not regulated, so it is a grey area. I wonder what we can learn about transnational surrogate motherhood by looking at Ukraine during the pandemic and the war. It is a sensitive subject so it may be difficult to interview those I need to interview but the study will be broad in order to cover it. I want to raise awareness around this issue.
Facts
Ekatherina Zhukova is a senior lecturer in intercultural studies at the Department of Language, Literature and Intercultural Studies. She is also a member of the research groups Kufo, the Research Group for Cultural Studies and CGF, Center for Gender Studies.
Formas is a government research council for sustainable development. We fund research and innovation, develop strategies, perform analyses and conduct evaluations. Our areas of activity include the environment, agricultural sciences and spatial planning. We conduct evidence syntheses that aim to make it easier for Sweden to achieve our environmental objectives We also communicate research and research results. We are also the host authority for the Swedish Climate Policy Council.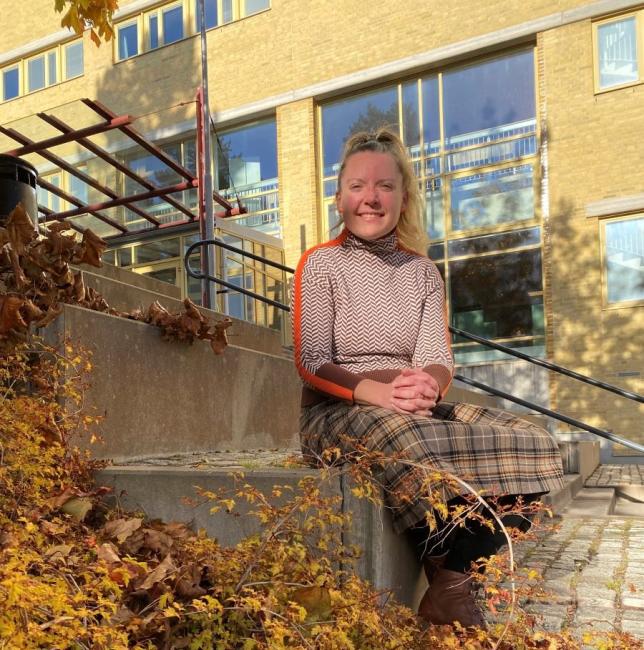 Photo: Mimmi Törnberg
Ekatherina Zhukova, senior lecturer in Intercultural Studies, with a research focus on a new project on solar energy in Yemen linked to gender equality.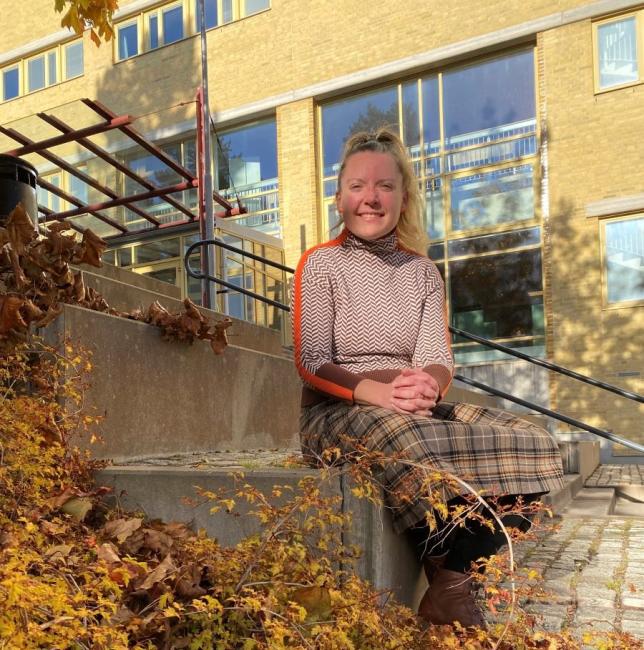 Photo: Mimmi Törnberg
Ekatherina Zhukova, senior lecturer in Intercultural Studies, with a research focus on a new project on solar energy in Yemen linked to gender equality.