CTF blog: Fika is not just drinking coffee
2020-10-05
When I came to Karlstad University in august 2019, I had no idea how dynamic my sabbatical year as a guest researcher at CTF, Service Research Center, would become.
A sabbatical
I am assistant professor of user-centered innovation at the faculty of Industrial Design Engineering of TU Delft, which started out as a traditional product design department, but by now conducts research and educates in design and innovation of products, services and systems. For me, having run a research and design project on innovation of digital ticketing services for public transport, CTF, with all its knowledge and expertise on all things service, presented a very appealing environment for my sabbatical year. Apart from engaging with the staff of CTF, during my time as a guest researcher, I would also work on a popular scientific book on user-centered design. A second reason to come to Sweden was that my mother is Swedish, and that my wife and I would like to give our children the opportunity to get to know Sweden; the culture, language and people.
Welcoming and open
If I could only use one word to describe CTF it would be 'open'. After having sent an e-mail to Per Kristensson, CTF's director, to inquire whether it would be an option to host me for a year, I received a positive reply within just hours. And one skype-call later I had an invitation to spend a year at CTF. When I arrived, I found out that this was no coincidence. CTF is a welcoming and open environment, with a continuing stream of visitors and guests from all over the world. The open culture is underlined and reinforced even more by the international composition of the staff.
Fika
What helps external visitors to feel at home right away at CTF is the deeply engrained fika-culture. For those of you not familiar with fika, this is the Swedish tradition of drinking coffee in a groupwise setting, often accompanied by something to eat. 'Ah,' I hear you saying, 'drinking coffee, that sounds familiar.' No, not drinking coffee. Fika. There's a difference. The Netherlands, where I am from, are at a comparable level with Sweden in terms of coffee consumption per capita, so I am used to spending my workdays rather caffeinated. But the key of the Swedish fika, and also at CTF, is the social aspect. Twice a day, the whole department gathers in the cozy, kitchen-equipped fika room for coffee (and the occasional cup of tea).
This meant that within weeks I had basically met everyone in the department, got to know the background and current research and educational activities of quite a lot of CTF's team members, and had a multitude of interesting discussions. Because the research topics and background of the CTF staff are so diverse, that meant discussing sustainable packaging one day, idea selection the next, only to move on to the concept of service dominant logic later on. But I would also find myself in a passionate debate about whether I should drive 'dubbdäck' (studded tires) in Swedish winters. There was a vote, and it turned out I should indeed. The rate of knowledge exchange and getting to know new people was quite remarkable. And it made me feel at home.
For me the alternation of the open, social fika-moments with the more 'isolated' moments in my room, where I could focus on writing, proved the perfect combination.
And then came corona
And then corona came and all of a sudden, for the second half of my stay in Sweden, I found myself working from home. I had the good fortune that there are worse places to be during a pandemic than the Swedish countryside, where we rented a house. However, no longer having face-to-face meetings with my CTF-colleagues – that is how I already referred to them – proved quite a loss. It made me value the warmth and openness that I had experienced during the first half year even more.
A department's coffee culture may seem like a small detail, but I think it can be a tell-tale sign. Make no mistake, the Swedish fika tradition is not just drinking coffee, it is one the most advanced service designs for knowledge exchange and successful integration of new colleagues I have ever encountered.
Jasper van Kuijk
Assistant professor, TU Delft, The Netherlands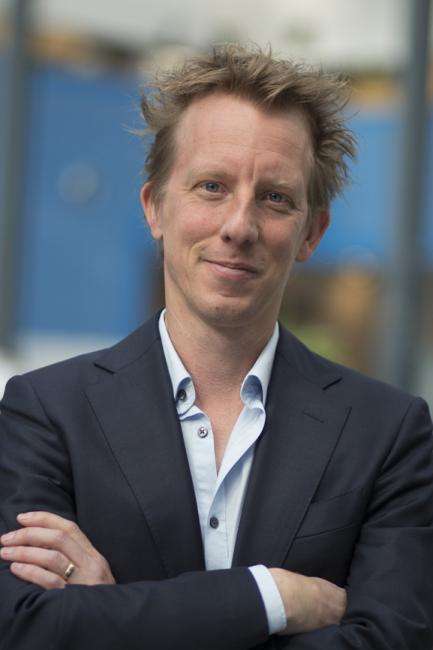 Jasper van Kuijk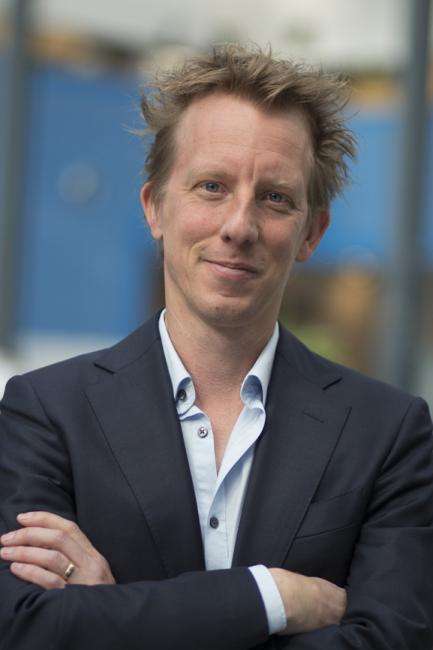 Jasper van Kuijk