B2B Forum on SmartIndustry 2021
2021-02-01
January 20 - 21, the digital conference B2B Forum on SmartIndustri was held at Karlstad University. The purpose was to highlight the strengths of Industry 4.0 and the ways in which its technical aspects are relevant.
The program for the technical conference focused on the Industrial Internet of Things (IoT), Edge / Cloud computing, 5G Networks and the role that machine learning and Artificial Intelligence (AI) have for the steel, pulp, paper and process industries.
Andreas Kassler, Professor of Computer Science at Karlstad University, how would you sum up the B2B conference?
- I think the conference was a great success. We had over 170 registered attendees and around 30 speakers who are key experts in their field as well as several practitioners and technology leaders. We had a mix of local, national and international attendees coming from different regions in the world. The B2BForum was accompanied by plenty of networking- opportunities giving ample room for interactive talks.
Most important issues raised?
- We had different sessions focusing on different aspects like use cases for SmartIndustry such as Smart MetalIndustry, Smart Forging, or Smart Pulp and Paper Production up to enabling technologies such as Machine Learning, 5G and Realtime Networks and their use in future industries - such as Big Data and IoT frameworks that can be used to collect and process the large volume of data.
Learning to use this advanced technology is a challenge for the industry. How is it done the best way?
- The big problem is that for effective solutions, different technologies need to be integrated, which is especially difficult for SMEs. Most of attendees where therefore here to learn from each other what small steps they can do to start with the digitalization journey. Taking small baby steps and focusing on small projects that can provide improvements in terms of better products, cost reduction or better customer satisfaction through digitalization is a good idea to start with.
It is now 2021 and the technology around machine learning and 5G is developing rapidly. Does the research have time to keep pace with developments?
- Actually, most attendees were interested to know more about AI and how they can apply advanced data analytic tools to solve their problems. I would say that research is making immense progress but that is quite different to the needs of SMEs. We did a survey during the event and more than 38 % of attendees that answered do not even have a companywide analytics strategy or a dedicated company unit responsible for data analytics. However, more than 50 % have finalized data analytics projects. I think one of the big problems is that companies need to have a more structured approach to integrate e.g. AI, Big Data into their daily live and the work flows that govern daily operation.
The first day of the B2B conference ended with a panel discussion on the transformation that most companies are facing with Industry 4.0. Participating were Jenny Lahti (Valmet), Maria Holmberg (Stena AB), Mikael Holmgren (Compare) and the Vice-Chancellor of Karlstad University, Johan Sterte and Reine Lundin (Uddeholm). The moderator was Maria Hollander, former CEO of Paper Province.
- It's really about people for it to succeed. From management to those who perform the work. Start with the management so they have a knowledge of what this means, says Maria Hollander.
Andreas Kassler, it's easy to just see the technology in this area. How do we maintain the role of man in this development?
- I think it's important to be open for new technology. Some people may think that AI and Big data is a thread to their job while actually it will be creating many new opportunities. Continuous learning here is key to be successful in our rapidly changing life and universities here have a key role in offering the educational tools to help people in this very big transition process that is currently happening.
B2B Forum on SmartIndustry 2021 was arranged by DAMI 4.0 at Karlstads University with Region Värmland as co-host.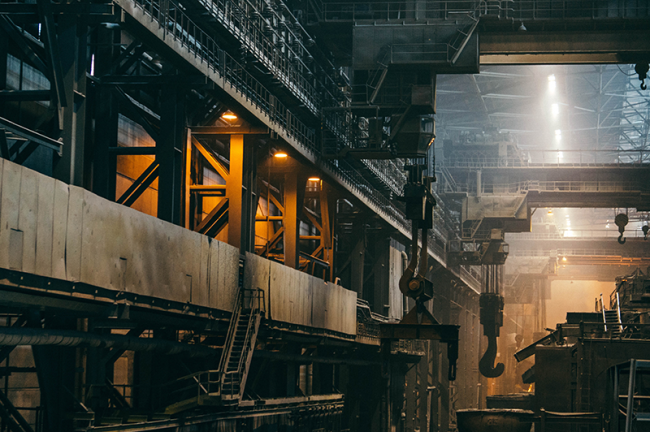 January 20 - 21, the digital conference B2B Forum on SmartIndustri was held at Karlstad University.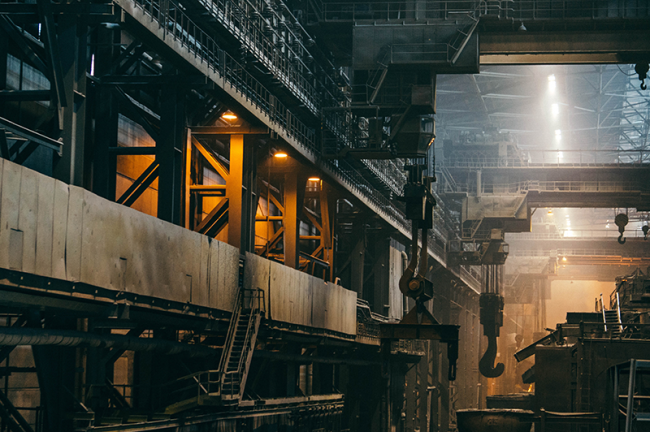 January 20 - 21, the digital conference B2B Forum on SmartIndustri was held at Karlstad University.