Analysis method crucial for correct results in coronavirus research
2020-10-12
Researchers in analytical chemistry at Karlstad University have published an article on the analysis of how the coronavirus attaches to receptors in the human body. They argue that existing research in the field has drawn incorrect conclusions due to simplified calculation methods.
"We were interested in using our new advanced method of calculating interactions on surfaces, which Patrik Forssén, doctor of data processing, developed in collaboration with us to contribute to a better understanding of the infection mechanisms of Covid-19", says Torgny Fornstedt, professor of analytical chemistry. "However, we were not able to perform Covid-19 experiments at short notice, including taking into account all safety aspects, and we also needed a test case for research applications."
"We came up with the idea that we could use brand new data from already published studies, including the highly reputable journal Nature, and discovered that analyses of Covid-19 included calculation errors, in some cases they were up to 300 percent incorrect", says Jörgen Samuelsson, reader in chemistry.
Your published results have attracted attention
"Yes, only a couple of weeks after the publication our publisher informed us that the article had been read close to 1,500 times, which they claim is unusually high", says Torgny Fornstedt.
How were you able to compare your analyses with the previous analyses?
"It all started with us noticing that recent publications reported only one contact area between the virus and the receptors in the human body, and we strongly suspected that it was due to simplified data processing", says Torgny Fornstedt. "I have recently written an article about the importance of deeper knowledge in relation analysis and the danger of equipping analysis instruments with simplified evaluation programmes, which in turn is due to the fact that instruments with easy and user-friendly software sell better. We contacted the authors of a couple of the articles with our concerns and they sent us their data. We found that if you use our more detailed analysis methods, you get a completely different result from the Covid-19 analyses."
Have there been more researchers involved in the process?
"Yes, a research group normally consists of a professor and his or her doctoral students, but we are mainly a team of senior researchers who are constantly exchanging thoughts and ideas", says Torgny Fornstedt. "In addition to Jörgen and I, two other senior researchers, Patrik Forssén and Karol Lacki, newly appointed adjunct professor, are also involved. It has been a team effort, but Patrik did the actual calculations and Jörgen came up with the idea to make a shorter research article. With our analysis methods, it is possible to identify that the very complex Corona molecule interacts in the body in many different ways. In other words, it is not as homogeneous as it may seem when applying simpler analysis methods. What we have found is interesting since it can be of great importance for further research. With our advanced data processing methods, we can contribute with important pieces of the puzzle to understand how Covid-19 enters the body."
Read the article
Advanced Analysis of Biosensor Data for SARS-CoV 2 RBD and ACE2
Interactions, published in Analytical Chemistry."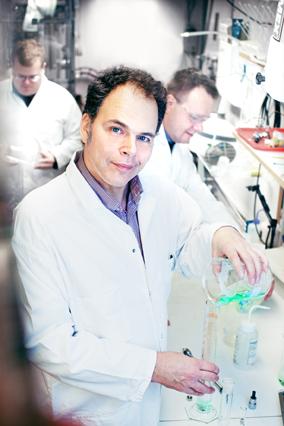 Torgny Fornstedt, professor of analytical chemistry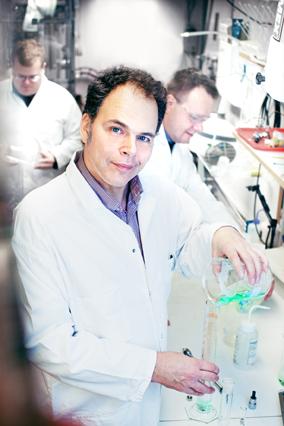 Torgny Fornstedt, professor of analytical chemistry