Ingesund professor makes IVA's 100 List
2023-05-19
The Royal Academy of Engineering Sciences (IVA) has now revealed this year's 100 List, consisting of research projects that are deemed to have great potential to create value through commercialisation, business and method development, or societal impact. Professor Carl Unander-Scharin at Ingsund School of Music, Karlstad University, made it onto the list.
"This is equally unexpected and exciting news that opens up many interesting opportunities for us and our way of innovating based on the unique needs of performance art, says Carl Unander-Scharin, Professor of Musical Performance, specialising in classical vocal studies at Ingesund School of Music."
This year's list calls for research projects that address technology in the service of humanity in relation to climate change, energy supply, welfare technology, cyber security and crisis preparedness. In the research project Opera Mecatronica - new digital musical instruments and robots that refine human skills and transform audience interaction - Carl Unander-Scharin has together with dancer, choreographer and director Åsa Unander-Scharin created new digital instruments and robots for performance art. The main idea is to add new references and competences to the art of opera, dance and performing arts as a whole in the form of interactive tools. These tools and instruments, such as The Vocal Chorder, Robocygne, The Throat, The Charged Room and The Virtual Obbligato, reshape musical and scenic competences and offer artists as well as audiences new possibilities. Artist and audience interact with the artifacts, the art projects, and thereby new interfacing is made possible between the artist and the audience, as well as between the actors on stage (both human and "non-human"). The digital instruments and robots have reached a large audience through a long series of stage productions, such as the great success "The Tale of the Great Computing Machine", which was first held in the autumn in KTH Royal Institute of Technology's Reactor Hall, with 19 sold-out shows and positive reviews.
"Our artifacts are being developed in collaboration with Karlstad University, Luleå University of Technology, Mälardalen University and KTH Royal Institute of Technology. In the near future, the artifacts may be applied for education and rehabilitation."
More information about the duo Unander-Scharin's project Opera Mecatronica can be found here: www.operamecatronica.com

"There is incredible research in Sweden with potential to improve the world using new technology. For this year's 100 List, IVA's selection committee has selected the most promising research projects that have been deemed to have great potential to create value for businesses and society, says Marianne Dicander Alexandersson, member of IVA and chairperson of the steering group."

About the 100 List
The 100 List is created by the IVA project Research2Business, R2B, which aims to make Sweden a leading actor in turning academic research in engineering and economic sciences into innovation and advancement of business and industry. IVA's 100 List was first presented in connection with IVA's 100th anniversary in 2019, hence the name. The selection committee consists of some 40 qualified people from IVA's large network of representatives from academia, industry and the public sector. The project is run in collaboration with Vinnova, PRV, the Association of Swedish Engineering Industries, the Confederation of Swedish Enterprise, the Knowledge Foundation, Almi and Sweden's universities and university colleges.
See this year's complete 100 List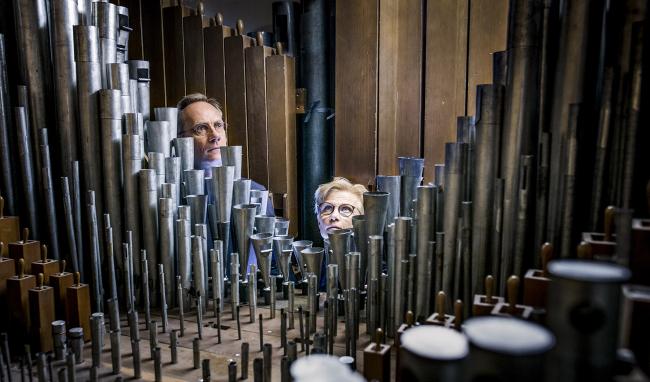 Photo: Mats Bäcker
Professor Carl Unander-Scharin at Ingsund School of Music and Åsa Unander-Scharin, on IVA:s 100-list 2023.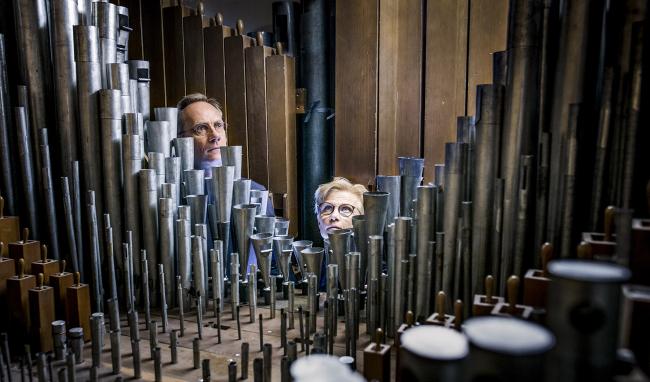 Photo: Mats Bäcker
Professor Carl Unander-Scharin at Ingsund School of Music and Åsa Unander-Scharin, on IVA:s 100-list 2023.