Problem solving in Preschool Class
When children can not read or write, which mathematics can one work with then? Working with problem solving in preschool class can be challenging, exciting, educational and rewarding for both students and teachers. The project shows that it is desirable and fun to let the preschool class mathematics teaching to be based on problem solving.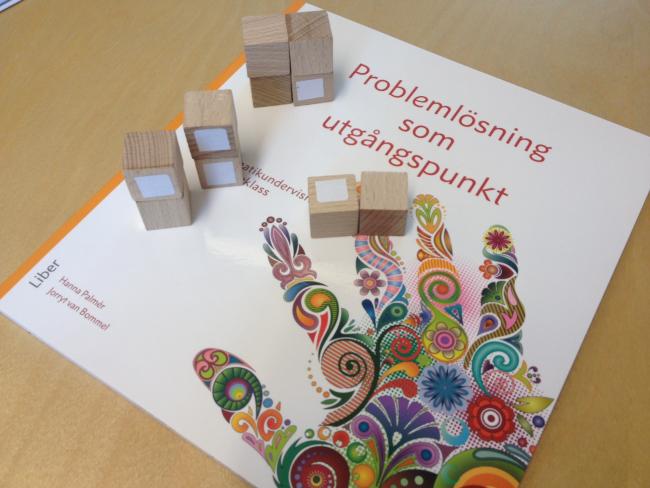 2014-2015: Design study in eight preschool classes with about 150 students. The aim of the intervention was to study the opportunities for learning mathematics and problem solving provides as wel as to get an insight into how students experience mathematics teaching based on problem solving. Both researchers tested various tasks in topics such as probability, combinatorics, 2D, 3D in a variety of pre-school classes. The exercises were adjusted as needed, and the project went into the next phase.
2015-2017: Research circles with 30 preschool teachers on the basis of the results of the design study. The teachers test the exercises in their own preschool classes and reflect on their approach. The purpose is to study the implementation of mathematics teaching based on problem solving.
2017 - 2018: Digital versions of the exercises are developed and tested in class, as a complement to existing exercises.
2019- ongoing: Research circles are conducted where preschool class teachers implement the tasks from the design study with problem formulation as a new element. Preschool class teachers also conduct student interviews where we focus on the students' experiences while working on problem solving. Some questions asked: Is it difficult to solve the problem? What is it like to create your own problem?
Interested to know more? We will be happy to your school to lecture on the project. Workshops on data are also possible. Contact information can be found to the right.